Publicis Conseil vient de se voir attribuer le label RSE Agences Actives avec le niveau maximum, 3 étoiles.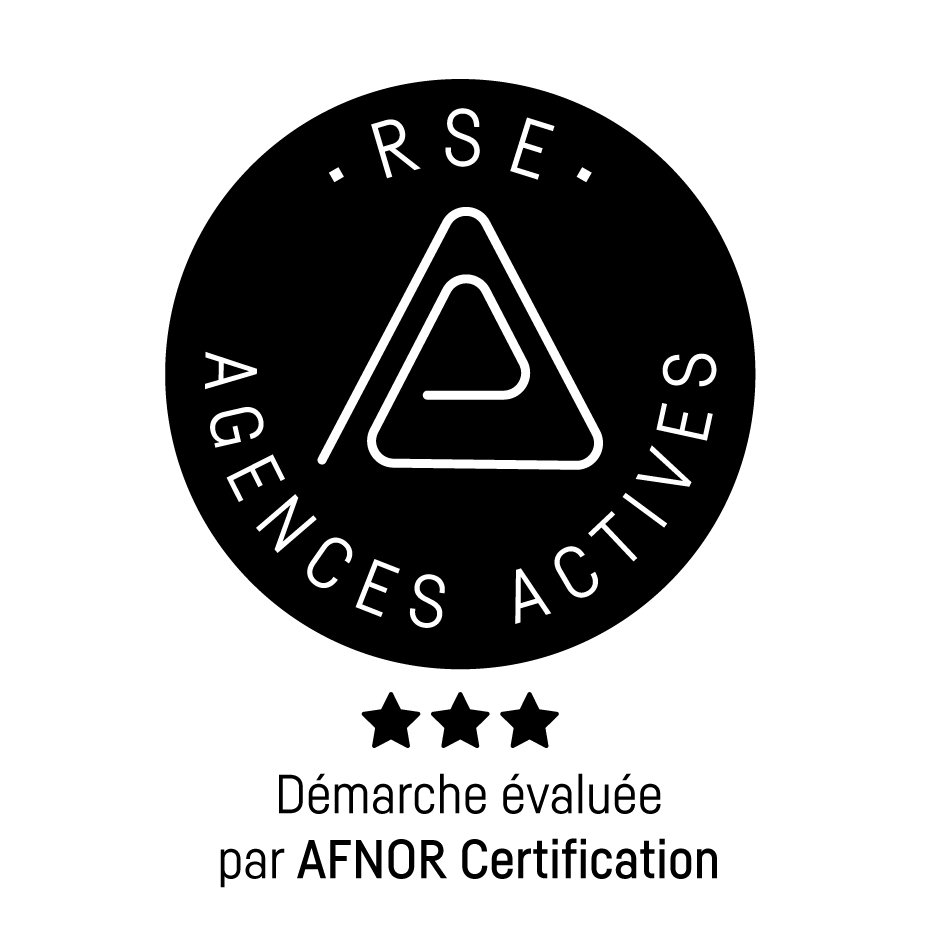 Ce label est le 1er référentiel RSE spécifiquement dédié aux agences conseils en communication créé par l'AACC avec AFNOR Certification.
Publicis Conseil est l'une des premières agences labellisées dans cette 1ère session.
Selon Valérie Henaff, Présidente de l'agence : « Nous sommes très fiers d'être l'une des rares agences de communication ayant obtenu 3 étoiles ! C'est la reconnaissance de tout le travail initié par notre département RSE et qui a su embarquer l'agence et nos clients dans cette transformation incontournable aujourd'hui. »
Pour Caroline Darmon, Directrice RSE de l'agence et VP de la Commission DD de l'AACC :
« Ce label souligne l'accélération que Publicis Conseil a pris depuis 3 ans sur ses engagements RSE autour d'actions fortes en interne comme auprès de nos clients avec par ex l'Eco-communication, le sous-titrage pour les sourds et malentendants de tous nos films TV ou encore la mise en place d'un groupe d'écoute interne pour prévenir les RPS. »

A propos du département RSE de Publicis Conseil :
Création en 2015 du service RSE de Publicis Conseil avec un objectif clair : help our clients and our agency Lead the Positive Change.
Une stratégie RSE formalisée au travers d'un programme en ligne avec la stratégie « Lead the change » de l'agence, le Positive Change Program, construit avec nos 2 parties prenantes principales : nos collaborateurs et nos clients.
Cela se traduit notamment auprès de nos clients par une expertise en conseil stratégique et création RSE, la mise en place d'une charte d'éco-communication ou encore les Positive Mornings qui réunissent les clients DD de l'agence, dans le but de partager et d'échanger autour de problématiques communes .
Récemment, le département a sorti sa 1 ère Positive Study « Conversations digitales autour de la RSE », une écoute sociale mettant en avant les principaux sujets qui intéressent les Français en matière de RSE dans leur quotidien mais également ce qu'ils attendent des entreprises dans de nombreux secteurs. Cette étude est présentée dans un livre entièrement éco-conçu et écoproduit.