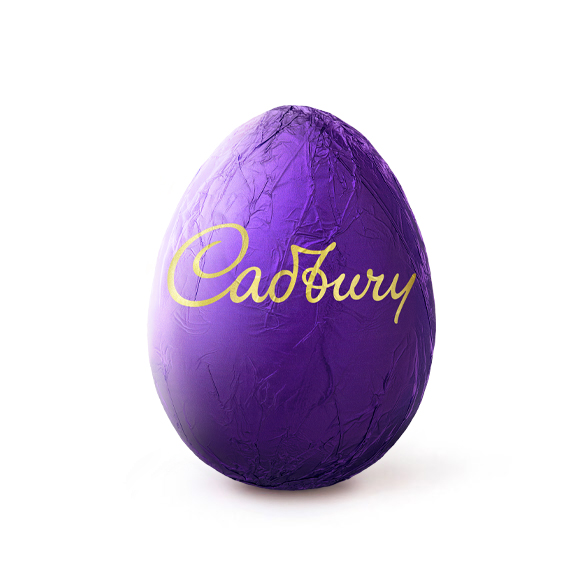 Cadbury is hiding eggs again this Easter! For the first time ever the nation's most loved chocolate egg has partnered with the most famous egg in the world, the @world_record_egg to inspire more people than ever before to hide an Easter egg.
For the activation, Cadbury hid the World Record Egg and replaced it with a post of a shadow, causing over 10,000 die-hard fans to ask what was happening and wait in anticipation to find out. Well today, Cadbury has gone and replaced it with its iconic purple Easter Egg instead, to call on people to be more generous and hide eggs for their loved ones on the Worldwide Hide platform for free this Easter. This egg will remain on the page for the next few weeks inspiring generosity among the followers. The original egg will then make its return and take its rightful place at the end of Easter.
With the help of global agency of record, VCCP, the activation takes the campaign in a new direction, enabling Cadbury to populate culture in a hyper relevant way and the ability to tap into a popular community and conversation. The World Record Egg account has over 5 million followers worldwide, 60 million likes and is the 2nd most liked Instagram post ever, as well as still being regularly referenced in popular articles to this day.
The unexpected move from Cadbury leans into the challenger spirit of the heritage brand. Not only by partnering with the most famous egg in the world, but by then hiding it. The campaign taps into Cadbury's ambition to develop advertising outside the constraints of a traditional media plan.
The annual Cadbury Worldwide Hide campaign is an online platform where people can hide digital purple eggs for their loved ones anywhere in the world via Google Street View. Cadbury believes there's nothing quite as lovely as hiding an Easter egg for people you care about, which is why it helps people go above and beyond what is expected.