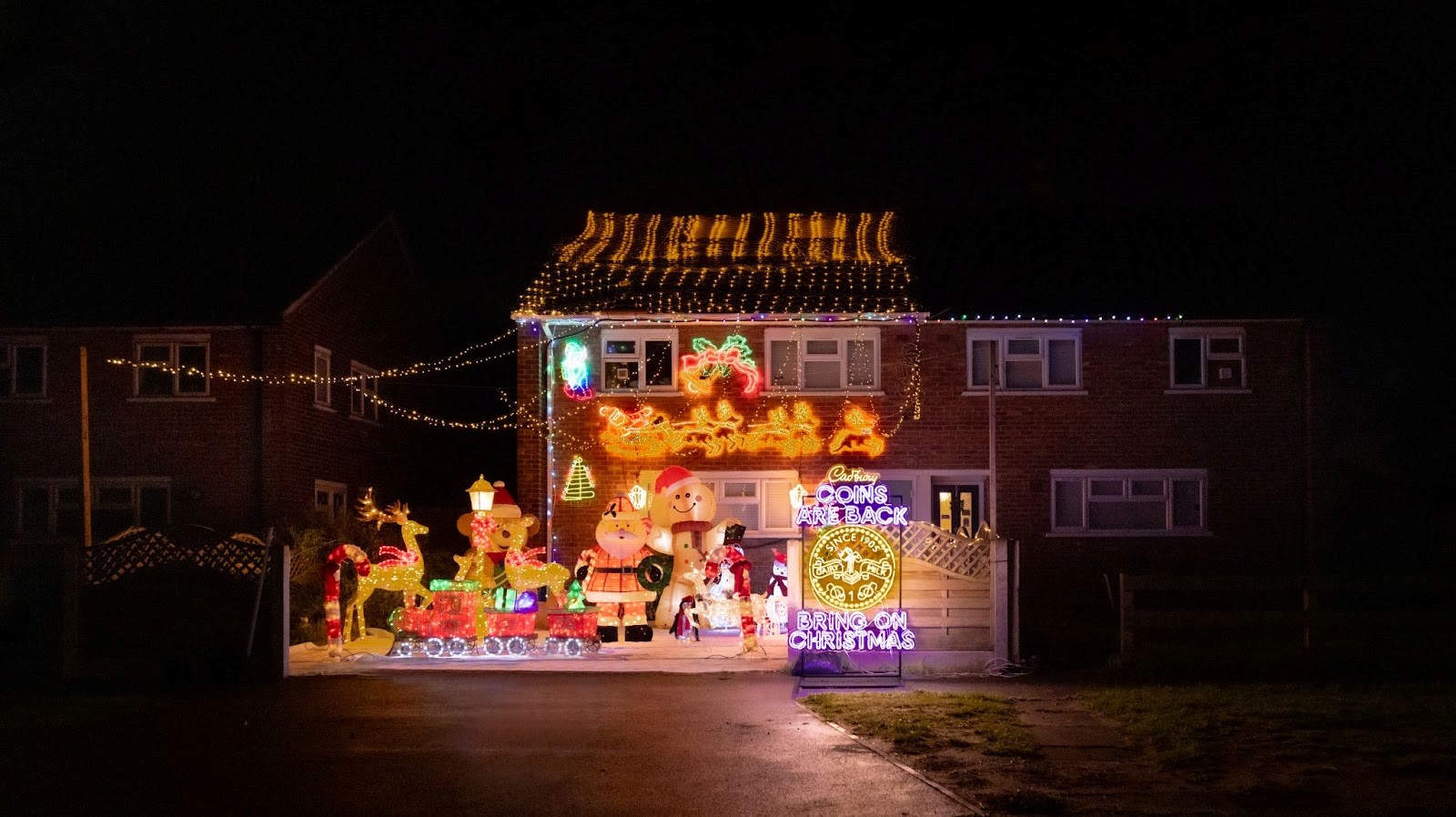 Cadbury and its global agency of record VCCP London has today launched a new campaign to announce the return of Cadbury Dairy Milk Coins for this Christmas.
After almost a decade away from UK shelves, this Christmas Cadbury brought back their iconic Dairy Milk Chocolate Coins and are celebrating their return with a fully integrated campaign which is a no holds barred celebration of getting over excited about Christmas.
To kick off the campaign, Cadbury & VCCP London unveiled a special build billboard in Leeds, created by brand experience agency Energy, which features a poster that Cadbury just couldn't stop adding decorations to. Premature Christmas excitement spills out of the poster as baubles and fairy lights take over the whole building.
Cadbury Dairy Milk Coins also tracked down three homes where the occupants just can't wait to decorate for Christmas and who always go overboard. Cadbury helped them to make their homes extra Christmassy with special Cadbury Coins lights and captured the results for social media, with filming taking place in October way ahead of time!
This is complemented by an innovative triptych of OOH ads which sees tinsel, glitter and Christmas decorations bursting out from the Cadbury Coins ad and spilling over into neighbouring, much more seasonally appropriate ads. Social assets follow a similar theme with unapologetically unconstrained Christmas excitement bursting out from Cadbury Dairy Milk Coin ads.
Emma Jayne Paxton, Senior Brand Manager for Cadbury Christmas and Halloween at Mondelēz International, said: "Cadbury Coins had been missing from UK shelves for almost a decade, so we wanted to make a lot of noise to celebrate their return. Coins coming back meant our Christmas spirit was revitalised and we've unapologetically gone all out with our decor to shout about their return, spreading our contagious festive cheer. Bring on Cadbury coins and bring on Christma."
Caroline Rawlings, Creative Director at VCCP London, added: "You all know the ones, the people who just. Can't. Wait. For Christmas. Who are bursting with tinsel and jingle bells before we've even finished trick or treating. Well this year that was Cadbury. Bless 'em. But you can't blame them, Coins have been off shelves for ten years, can you believe it? Their return is a bigger deal than the nose on that reindeer fella. Coins are icons of Christmas. So sure, the leaves have barely left the trees, but Coins are back, bring on Christmas and all the tinsel, baubles and fairylights you can possibly carry. This was just a delight of a campaign to work on with a team of excellent people who made having meetings about how much tinsel was too much tinsel in August actually beyond palatable"
The campaign will run across D/OOH, social, print and digital until 17th December and will be supported by owned channel activity by Elvis. Publicis Media is responsible for media planning and execution.