PENNY's new campaign, conceptualized and executed by Serviceplan Campaign in Munich, tackles a pressing social issue: children's rights. The campaign provides an influential public platform that makes their voices heard and caters to the wishes of young individuals from across Germany, disseminated through various channels.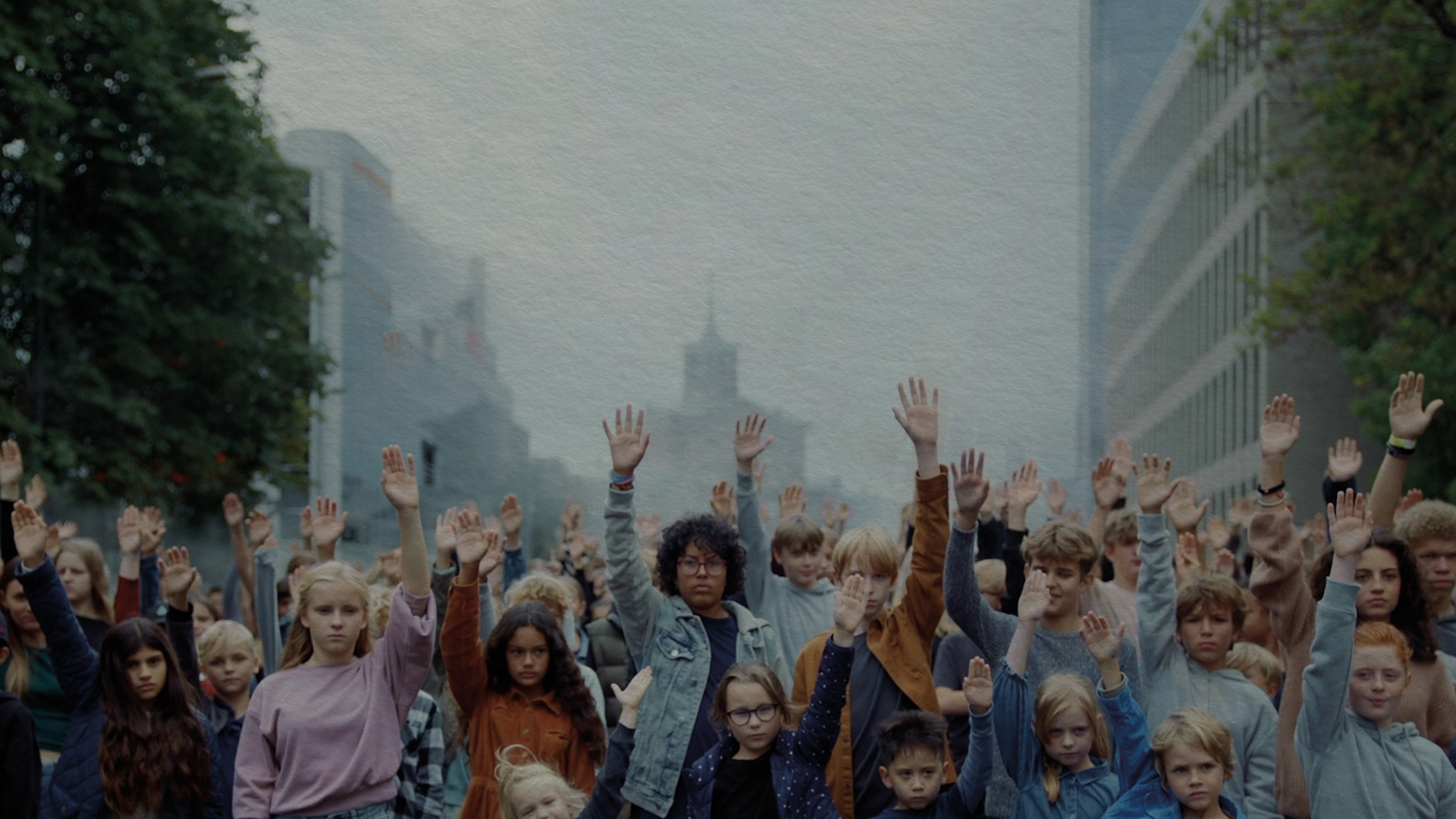 Climate change, inflation, war, societal division, and inequality – how we deal with these pressing issues influences the future of our society. However, those most impacted by these future outcomes - our children - are usually not asked for their opinions or wishes. PENNY's new campaign 'The Kids' sets out to make their voices heard.
Through its annual social awareness campaigns, PENNY is committed to amplifying the voices of those who are frequently overlooked. Following the 2022 Cannes Lions Film Craft Grand Prix-winning 'The Wish', and highly acclaimed "The Rift", PENNY is championing the needs and desires of children and young people through this year's initiative: "The Kids."
To achieve this, PENNY reached out to children and young individuals from the clubs that the discount store has been supporting since 2015 through the "Förderpenny" initiative, asking them about their hopes for the future. Over 100 youth clubs and social initiatives from across Germany participated. PENNY customers can contribute to the "Förderpenny" initiative, supporting young people by rounding up their total at the checkout or by donating the refund they receive from recycling their plastic bottles at the store.
Stefan Görgens, COO PENNY: "Children are our future. This makes it all the more important to listen to them and see the world through their eyes. Through our 'Förderpenny' initiative, we have been able to see firsthand for years what they are missing and what they want. We would like to use our reach to provide a stage for this."
"I'm thrilled with PENNY and how determined, committed and empathetically the brand keeps speaking out, in order to give children and young people a voice. Especially before Christmas, a holiday centred around children, it is of great importance to point out how often they are overheard. We did everything we could to make this as intense and authentic as possible." adds Christoph Everke, Creative Managing Partner at PENNY lead agency Serviceplan Campaign.
The campaign's starting point was rooted in actively listening to the youth. The narratives portrayed in the film draw inspiration from real-life responses PENNY received through the 'Förderpenny' clubs. It presents children and young people in various typical situations where their needs and desires are not heard, highlighting their genuine conflicts and concerns.
A young protagonist in the film prefers to dance freely rather than go to ballet classes, as her parents wish. Another child expresses discomfort at being featured on social media by his mother without being asked. The film also touches on issues like body-shaming, unrealistic beauty standards, and climate protection, which parents often overlook in daily life. However, the young individuals assertively voice their demands and wishes with the message "It's our future. Please listen to us!" accompanied by a new version of Pink's "What about us," performed by children's choirs. The film can be seen online, on social media and in theaters starting today.
The PENNY Christmas film was produced by Akkurat Studios and directed by Gregory Ohrel. Watch here.
Furthermore, these aspirations for the future will be showcased across multiple communication channels and promotional materials throughout Germany over the next six weeks, encouraging people to listen.
A series of attention-grabbing out-of-home placements of the wishes is planned around Children's Rights Day on the 20th of November.
Furthermore, the real wishes of young people will be published in paid and owned media such as the PENNY newsletter, the customer magazine, the website, social media channels and at the point of sale through posters and on market radio in the coming weeks.
In addition to Serviceplan Campaign in Munich, Serviceplan Make was responsible for the agency producing within the Serviceplan Group.