Following their appointment by HMRC in May, WCRS has created a print, radio and online campaign to encourage the 10.6 million people required to submit a Self Assessment return for the 2011/12 tax year to file online, and pay the tax they owe, by the 31st January deadline.
The campaign focuses on the typical feelings that people experience after they have filled in their tax return, often described as having a 'weight lifted from their shoulders'. It encourages them to, "Do it today, pay what you owe and take a load off your mind".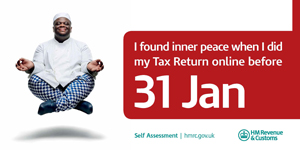 The ads show people from a range of professions enjoying this feeling having completed their tax returns – so much so that they are seen hovering in the Lotus Position. They urge others to get their tax returns done too, so that they can join them in "finding inner peace".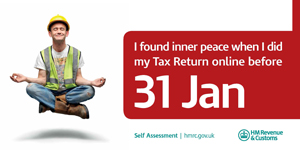 The campaign launched on 26th December and features several executions acknowledging the growing feeling of nagging stress and worry, which people may have as the deadline looms.