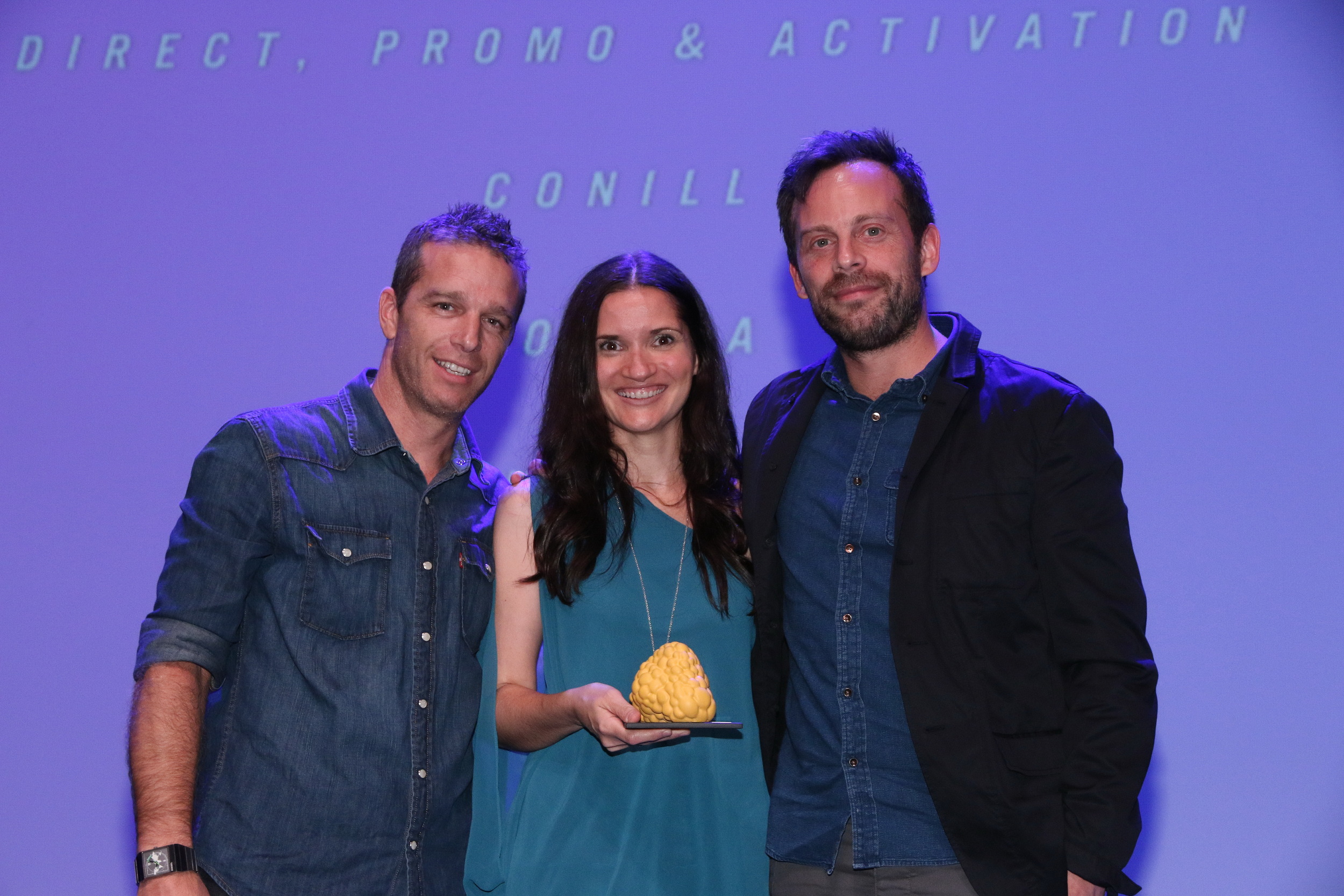 Conill was a big winner at the U.S.H. Idea Awards, held on April 28 at the Colony Theater in Miami, FL. The agency earned a total of ten awards, including two gold honors and one of the Top-5 Ideas of Show for work across its portfolio. The awards were presented by non-profit creative organization Círculo Creativo, in partnership with the Association of Hispanic Advertising Agencies (AHAA), as part of its 2015 Annual Conference.
"The work at this year's festival was of a very high caliber, with terrific ideas from many of the usual players and a few surprises," said Conill Chief Creative Officer Javier Campopiano, who served as a juror for the creative festival. "I could not be happier with our performance, given the tight field of great work and agencies. It's also very gratifying that our stuff stood out among such an esteemed group of industry creative leaders. This is a terrific way for us to kick-off the 2015 awards season."
Conill's biggest winner was its "Mas Que un Auto" integrated communications campaign for Toyota, which earned two gold and one bronze award and was named the 3rd Best Idea of the Year. The campaign, which empowers consumers to express their individuality and loyalty by creating a custom nameplate for their beloved Toyota, was recently featured in Advertising Age and Creativity Online.
The agency also earned multiple honors for two additional clients. The "Smile" and "Date & Interview" campaigns for Procter & Gamble's Crest earned Silver honors in Print and Bronze in Film, respectively. The "Stitched Shirt" campaign for Susan G. Komen won two Silver awards for "Work Beyond Hispanic" in the Direct and Design categories.
The multiple award-winning work can be viewed online at:
Toyota Mas Que un Auto: http://conill.com/portfolio#more-than-a-car
Susan G. Komen The Stitched Shirt: http://conill.com/portfolio#stitched-shirt-case-study
Crest Smile: http://conill.com/portfolio#hospital
Crest Date & Interview: http://conill.com/portfolio#interview
About Conill
Conill is among the fastest growing and most highly awarded multicultural agencies in the U.S. It has been recognized by the industry's leading trade publication, Advertising Age, in its annual Agency A-List Report for five years running and named Multicultural Agency of the Year in 2011 and 2007. The agency's roster of clients includes Aflac, Procter & Gamble, T-Mobile and Toyota Motor Sales.
Web: www.conill.com | Twitter:@Conill