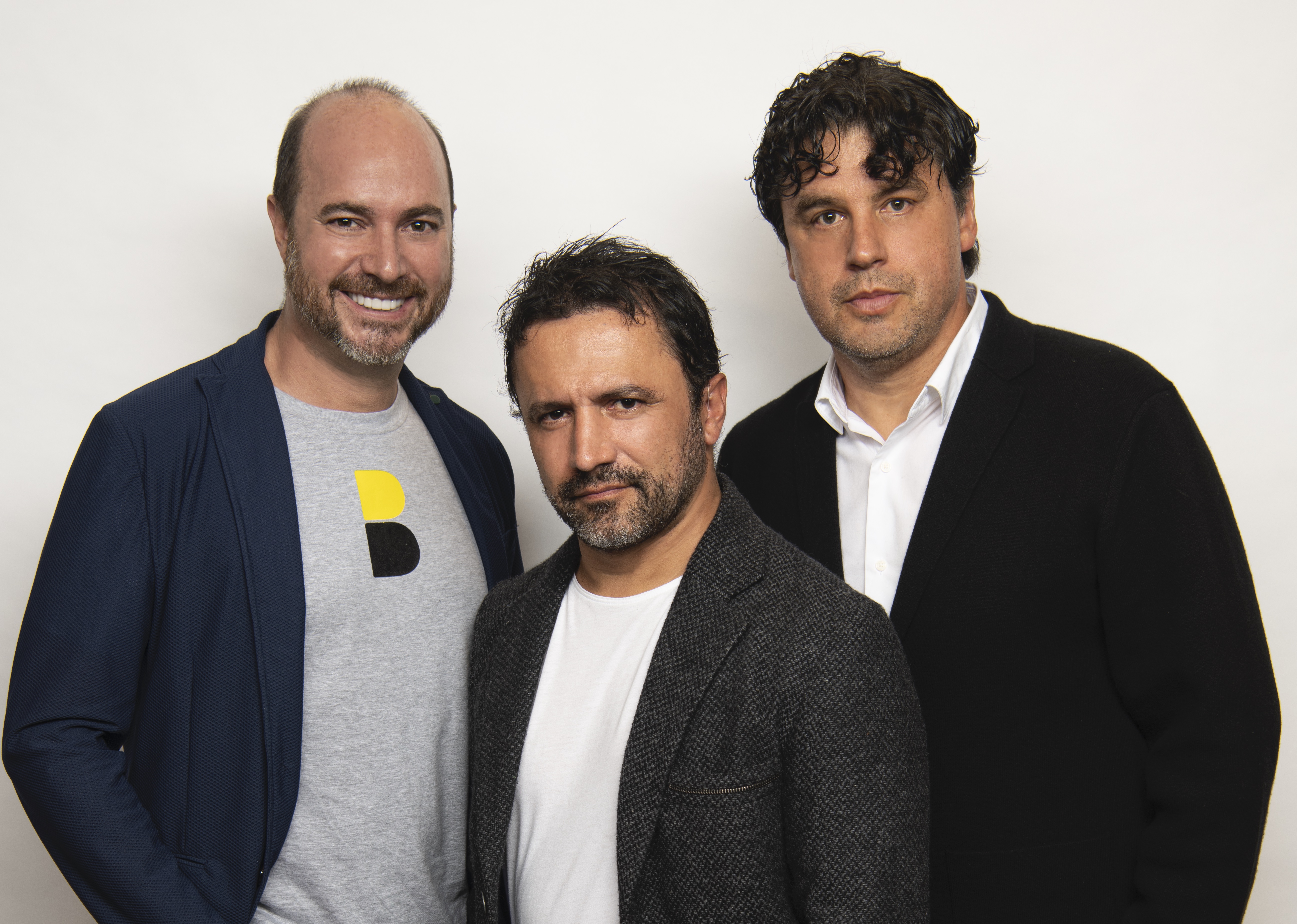 The Colombian subsidiary of DDB Latina strengthens its leadership team with a special focus on creativity and effectiveness.
DDB Group has announced the appointment of John Raúl Forero as President and Chief Creative Officer of Doyle Dane Bernbach (DDB), the flagship agency of the group. Forero joins from Ogilvy Latin America, where he was Regional Chief Creative Officer and Global Leader of the Coca-Cola Company account. In his new role as Chief Creative Officer, Forero will lead the creative product of the whole group in this market.
"The company has grown significantly over the last three years, as well as its client demands which become greater every time," said Borja de la Plaza, President and CEO of DDB Group Colombia. "In our mission to attend their needs in an exceptional way and deliver to them a greater caliber of product each day, we needed to expand our leadership team. John Raul is the perfect person to help us continue delivering the creative quality that we need in the next iteration of our offering."  De La Plaza has been at the helm of the group for three years, a period that has seen the company achieve its best-ever results in Colombia. "I'm eager to start working together. A new exciting era is beginning." added De La Plaza.
John Raúl Forero comes to Doyle Dane Bernbach after a long history of success at Ogilvy Latina, where he spent most of his career. His final position there was Regional Chief Creative Officer and Global Creative Director for Coca-Cola.
"I've always believed that what makes you grow and remain at the lead in this or any industry is knowing how to surround yourself with an excellent team and great human beings. I've been lucky enough to work with many of the best professionals in the industry all over the world and now I have the chance to work with the great team that DDB Colombia has put together under the leadership of Borja De La Plaza and Juan Carlos Ortiz, President and CEO of DDB Latina. It's definitely exciting. I look forward to working with such ambitious, disciplined people who display clear vision of what they want, and, above all, who can show this with tangible results just as DDB Colombia has with its clients over the last few years. We want to be one of the best marketing agencies of the continent and in the world. And with this team, we will be." Shared Forero about his appointment.
DDB Colombia's commitment to creativity and effectiveness has led the agency to impressive recent results, yet the ambition to continue improving the product shows no signs of stopping. DDB Colombia's goal is to be the most creative and effective agency not just in Colombia but in the entire region. With this in mind, Forero, alongside being product leader for Colombia, will also be a member of the Network's Creative Board, working with Juan Carlos Ortiz, Creative Chairman of DDB Americas and President and CEO of DDB Latina. "At DDB we believe that creativity is the most powerful force in business. This is why we continue to strengthen it in each one of our offices", Ortiz shared. "DDB Colombia has done a great job for the last three years, positioning itself as one of the most successful agencies of the market and I'm sure that John Raúl's global experience will help take its creative product to the next level. We are committed to quickly adapt to changes and to offering our clients the best talent focused on continuously expanding their business at the speed today's world." Concluded Juan Carlos.
ABOUT DDB GROUP COLOMBIA
DDB Group Colombia is the Colombian subsidiary of DDB Group Latina, part of the DDB Worldwide Communications Group, which in turn belongs to Omnicom Group (OMC). With offices in Bogotá and Medellín, the DDB Group, through its different divisions, serves five of the twenty biggest companies in Colombia in various areas of marketing communications (source: Semana Magazine). DDB is the agency that has grown the most in the last two years, placing it among the three biggest agencies in Colombia (source: P&M Magazine).
Some of the most recent acknowledgements received by DDB Colombia from 2017-2019:
-    Agency of the Year 2017 (P&M)
-    Grand Effie Colombia winner, 2017 & 2019
-    Most awarded Colombian agency at Effie Latin America 2019
-    Won most golds (9) at Effie Colombia 2019
-    Bronze at Cannes Lions 2018
-    Gold winner at CLIO, LIA, D&ADE, El Sol and El Ojo
-    Opportunity Awards 2018 / BBVA Global / Best campaign, "Uga-Uga"
-    CreativeX Awards 2018 / AB-Inbev Global / Best campaign, "Bot Friends"
ABOUT DDB LATINA GROUP
DDB Latina is the leading communications group in the Latin markets around the world. It develops business solutions for its clients through its companies: DDB, Africa, Alma, Tribal Worldwide, TRACK, and TracyLocke, among others. As a pioneer in the industry, DDB Latina Group united the Latin American, US Multicultural, and Spanish markets with a unique vision inspired by culture, not geography. Its network currently includes more than 30 offices in 20 countries. Its operational model is based on "Triplas," where strategy, technology, and creativity merge to create innovative ideas that generate business results for the brands that the DDB Latina Group collaborates with, including some of the most recognized in the region and across diverse industries. DDB Latina has been awarded the Most Creative Network of Ibero-America at El Ojo and Crema Ranking in 2017 and at Wave Festival in 2019.
ABOUT DDB
DDB Worldwide (www.ddb.com) is one of the world's largest and leading advertising and marketing networks. DDB has been named Agency of the Year numerous times by the Cannes International Festival of Creativity and the industry's leading advertising publications and awards shows. The Gunn Report has listed DDB as one of the Top 3 Global Networks for 12 of the last 15 years. The agency's clients include McDonald's, Unilever, Mars, Johnson & Johnson, and the U.S. Army, among others.
Founded in 1949, DDB is part of the Omnicom Group (NYSE) and consists of more than 200 offices in over 90 countries with its flagship office in New York, NY.
ABOUT OMNICOM
Omnicom Group Inc. (NYSE – OMC) is a leading global marketing and corporate communications company. Omnicom's branded networks and numerous specialty firms provide advertising, strategic media planning and buying, digital and interactive marketing, direct and promotional marketing, public relations and other specialty communications services to over 5,000 clients in more than 100 countries.