L'agence de publicité Herezie annonce la promotion de Joseph Dubruque, Axel Didon et Raphael Stein, qui sont nommés Associate Creative Directors, ainsi que de Paul Marty, qui devient Associate Digital Creative Director.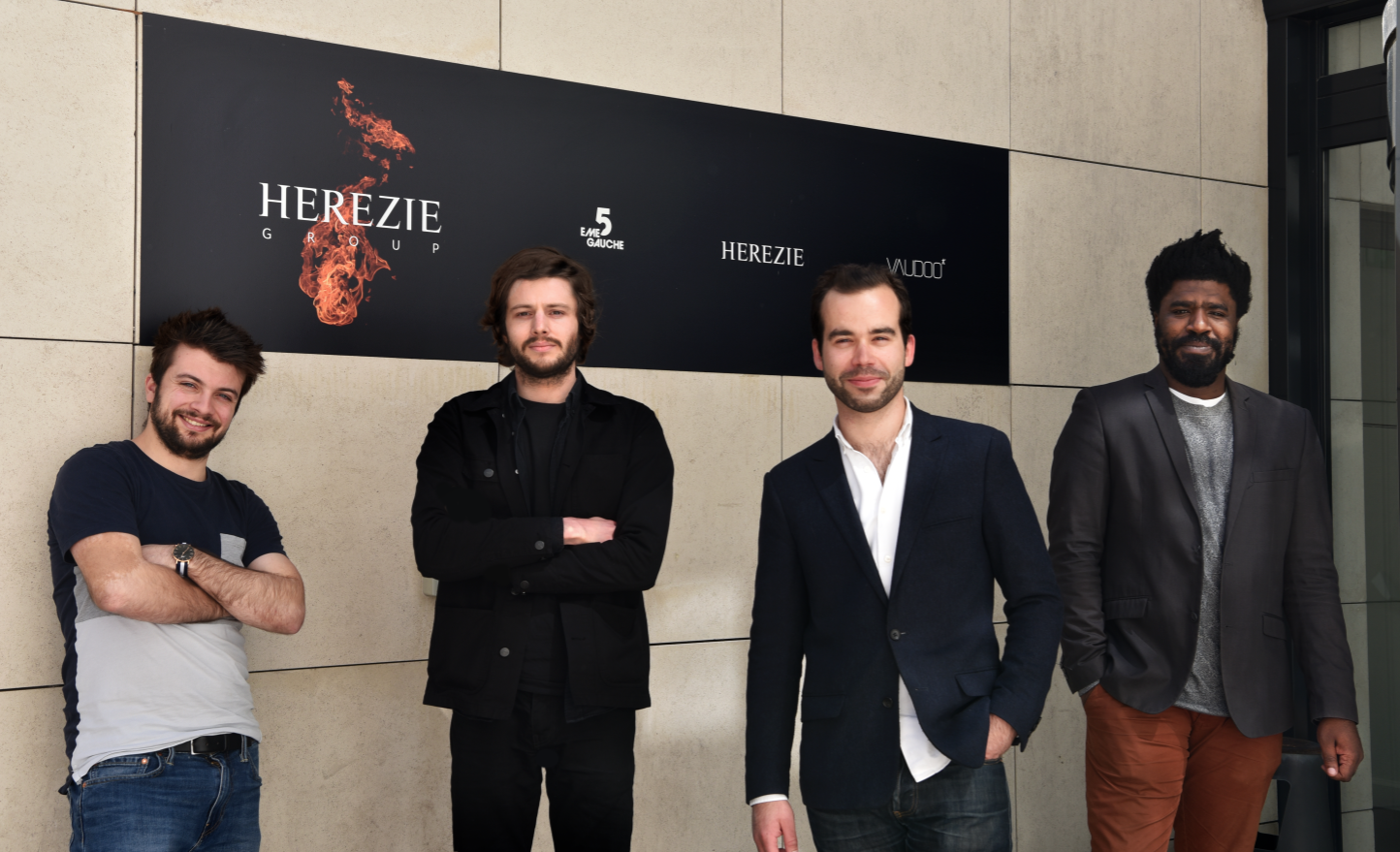 (de gauche à droite, Paul Marty, Raphaël Stein, Axel Didon et Joseph Dubruque)
Joseph Dubruque, Axel Didon et Raphael Stein forment un team créatif. Le trio a notamment été l'auteur du film « Sounds of Trauma » pour la David Lynch Foundation, une opération qui a été multi-récompensée avec notamment trois Cannes Lions, deux D&AD Pencils, deux prix au One Show ou encore cinq Clio Awards.
Ils se sont récemment illustrés sur des campagnes virales comme « Body Can't Wait » pour Handicap International et « Hide Yourself » pour Uppersafe.
De son côté, Paul Marty, précédemment Head of Social Media & Creative Content, est en charge du département social media de Herezie. Il a également contribué à la conception de campagnes de l'agence, telle que « Un Jeu De Société » pour l'Observatoire des Inégalités, qui a cumulé plus de trente millions de vues sans aucun achat media et a été l'une des campagnes Françaises les plus vues de l'années en 2017.
Baptise Clinet, Directeur de la Création d'Herezie Group, revient sur ces nominations :
« C'est grâce à des créatifs impliqués, curieux, motivés, doués et entouré d'équipes fortes qu'Herezie se métamorphose. Nous avons de grandes ambitions au sein du groupe et ces nominations vont dans le bon sens. Notre volonté est d'abord de pousser les talents en interne plutôt que recruter à l'externe. Je suis très fier de travailler avec eux, et je suis convaincu qu'ils vont continuer à faire de grandes choses pour nos clients. »
Arrivés respectivement en 2013 (Raphael), 2015 (Joseph & Axel) et 2016 (Paul), ces quatre créatifs ont brillé par leur capacité de travail et leur adaptation à la nouvelle impulsion créative du groupe Herezie.