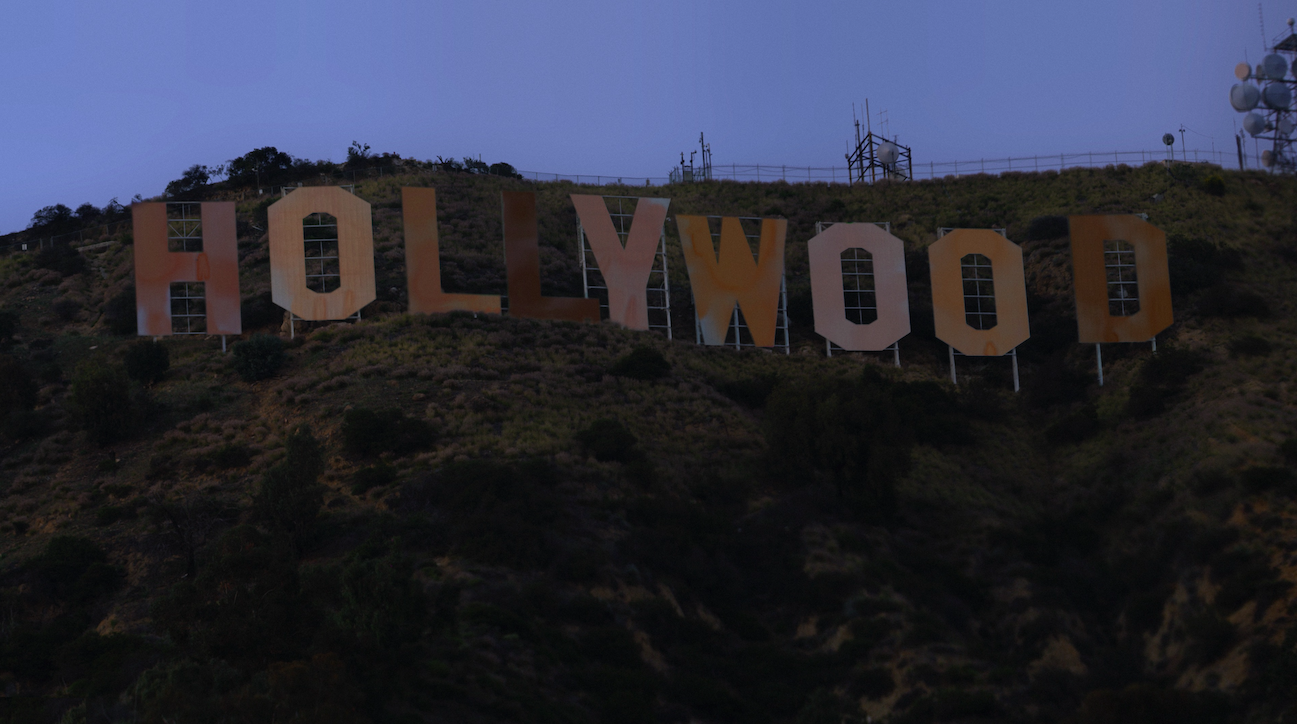 It's been 10 years since #oscarsowhite went viral, and POC, BIPOC, and women are still being snubbed by the academy. So UOMA, the world's leading black-owned beauty brand, in partnership with creative agency Pereira O'Dell, decided to send them a love note.
A video (included below) circulating since the day of the Oscars ceremony, shows a group of people armed with spray paint covering each letter of the Hollywood sign with a colour representing a skin tone for all, keeping true to UOMA Beauty's mission to redefine diversity and inclusion.
Since the 1940s, the iconic sign hasn't been lit, and reflects the natural lights of the city. "The Hollywood sign quite literally reflects off the city, so I wanted to make it a true reflection of the city and the diversity that lives here and, in the periphery, the rest of the world that looks up to and is highly influenced by Hollywood." UOMA Beauty Founder, Sharon Chuter explained.
Immediately after the Oscars, the sign had already returned back to its all-white self. A stark reminder that change is still needed, and the industry still has work to do.
"I know people will ask and question – 'did that really happen?' But I won't pay much attention to that because it doesn't matter. The focus should be on our message. Let's leave the investigations to the great internet sleuths to validate or invalidate. UOMA Beauty is focused on the mission", says Sharon Chuter.
UOMA Beauty took the beauty industry by storm at launch in 2019 with the new frontier of inclusivity it shines a light on. Inspired by the cultural heritage of the world's most racially diverse continent, Africa, UOMA Beauty is most known for their award-winning, inclusive foundation range - Say What?! Foundation - that is designed for all and sports 51 shades. The shades are categorized into six distinct skin color groups called 'Skin Kins' - White Pearl, Fair Lady, Honey Honey, Bronze Venus, Brown Sugar, and Black Pearl – which were all used as inspiration and were represented on the painted Hollywood sign.
See the video here on the brand's TikTok and Instagram pages:
· Tiktok
"This project was deeply personal to me. Growing up as an Indian American in a very white space, I never saw people who looked like me in mainstream media and I'm just one subgroup. There are so many communities that remain unseen by Hollywood." said Pereira O'Dell Creative Director responsible for the campaign, Anjali Rao. "This became a love note to them and a rally cry to inspire change for the future."