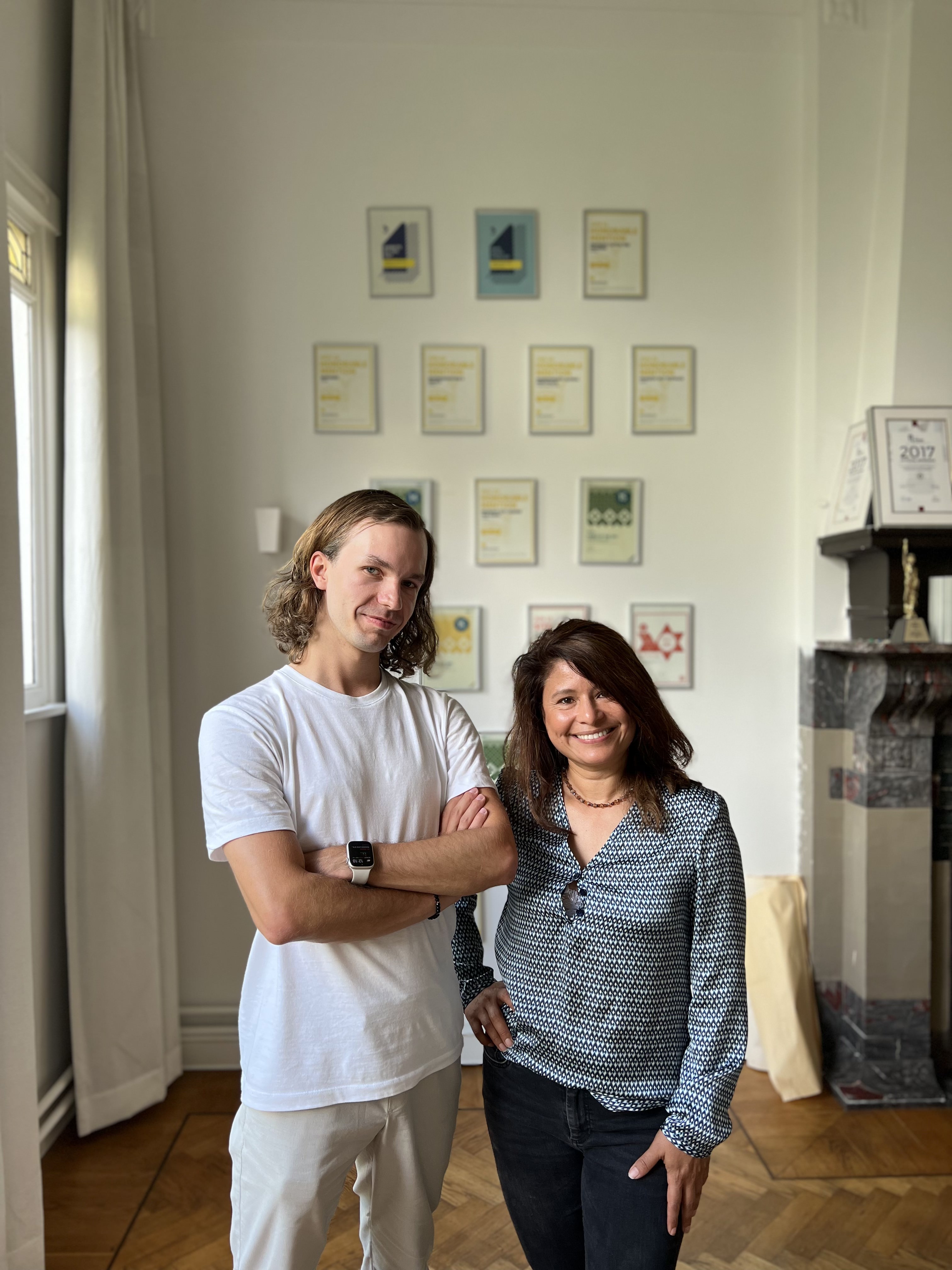 DPDK digital agency announces the strengthening of their technology team with two senior promotions. Marianela Queme and Colin van Eenige have taken on new leadership roles in the agency's technology department.Marianela has been with DPDK for a year and is taking on a newly-created role as Head of Technology. She will oversee the technology department and work closely with the leadership team to lead the strategic direction and execute several of DPDK's future-focused technology innovations.
Colin is taking on Marianela's previous role as Technical Director. His journey within DPDK has been remarkable and extensive. What started out more than seven years ago as an internship transformed into a variety of roles: Back end Developer, Front end Developer, Creative Developer, Head of Architecture, and now Technical Director. In his new role, Colin will be responsible for advising and guiding the technology team, empowering developers to grow and continue expanding DPDK's technical capabilities.
Marianela and Colin are replacing Bill Marks, former Chief Technology Officer, who, after making waves in the digital industry with one-of-a-kind digital experiences, is off on a new adventure.
Pim van Helten, CEO at DPDK says:
"Bill joined us in early 2020 when we had only just established our growth strategy. He did an incredible job rebuilding, integrating, and transforming our tech team into the powerhouse it is today. I thank Bill for the integral part he played in shaping DPDK."
When asked about Bill's replacement(s), Pim remarked:
"We were looking for someone with experience working at higher-scale, enterprise-level companies, as well as someone who could lead tech-related conversations and proposals with clients. We also wanted someone with knowledge and passion for digital products and soon realized that we didn't need to look too far. Marianela and Colin have both led integrated teams across various disciplines and have proven their ability to lead our clients as well as our internal teams. I'm thrilled to have them aboard the leadership and I look forward to what lies ahead."