A campaign imagined by the New York creative boutique Fred & Farid.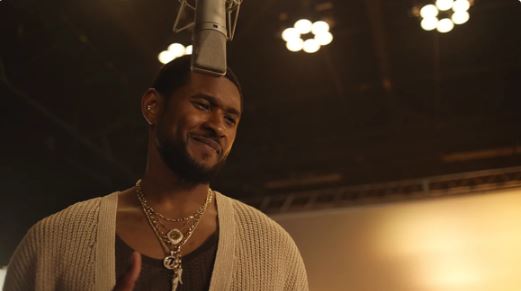 In a truly unexpected way the Grammy award-winning musical artist Usher, launches his limited edition 1738 bottle with Rémy Martin. With the help of A.I. (Artificial intelligence), the artist used his own musical vocabulary to describe the taste of Cognac. Fed through A.I. technology, known as Generative Adversarial Neural Networks and Contrastive Language-Image Pre-Training, Usher's avant-garde depiction of tasting notes is turned into artwork, making the invisible, visible. The beauty of the AI was to visually translate what's never been seen before: taste.
For the "Usher x Rémy Martin 1738: A Taste of Passion" experiential campaign imagined by the New York creative boutique FRED & FARID New York, Usher took pleasure to describe the smooth Rémy Martin 1738 Cognac, characterized by notes of toasted bread, vanilla and brioche, in so many different musical ways. Each bringing to life a different artwork. The artist made more than 50 different experiences before he made his choice. Some of them will be shown during the after party his Las Vegas residency.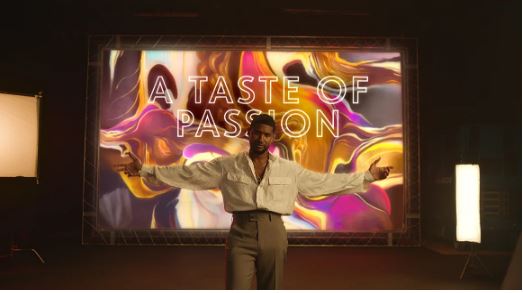 Never done before, the result of this experience is artistically stunning. The experience is pushed further in an immersive event after each concert during Usher's Las Vegas residency, called also "A TASTE OF PASSION."
Rémy Martin and Usher extend their partnership in a new dimension. This AI-inspired bottle designed to capture the taste will be available for a limited time only purchased as an NFT. A total of 50 limited-edition bottles were created as part of this latest collaboration. But only 25 Usher x 1738: A.I. Powered limited-edition bottles will be available to purchase exclusively on BlockBar.com, the world's first direct-to-consumer NFT marketplace for luxury wines and spirits.
"I'm an artist at my core, so transforming an abstract sensory experience like taste into something visual really spoke to my creative process," says Usher. "I leaned into the exemplary Rémy Martin 1738 Accord Royal that flowed through me and am so impressed by the visuals that came out of the A.I. process – they truly represent the medley of tasting notes captured in the flavor. It's rewarding to see those words translate to real-world artwork that my fans can engage with while bringing taste front-and-center."