We are delighted to announce that Mars, Incorporated have once again been named The FAB Brand / Marketer of The Year at the 21st edition of our The FAB Awards, bagging over 20 nominations across the various categories!
The food and confectionery giant, who has won this title three-times before (including last year) since its introduction in 2013, will be handed the award on 22nd May at the exclusive Hurlingham Club in London, along with the other winners of The 21st FAB Awards.
This is the only Award that is publicised in advance and is based on the number of nominations that Mars achieved during the judging sessions. The calculations included performance at both the Creative Awards and the Effectiveness Awards.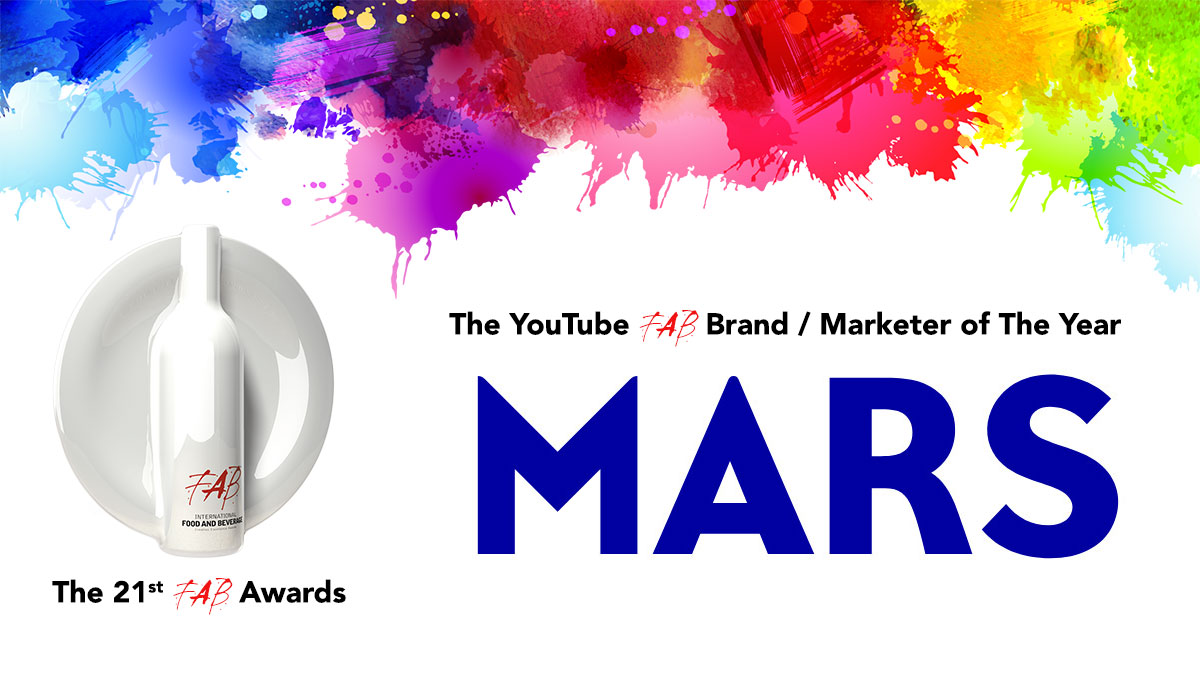 Jane Wakely, Chief Marketing Officer Pet Nutrition and Mars Inc. CMO, said: "It is a real honour for Mars Incorporated to win FAB Brand / Marketer of the Year for the 4th time at these prestigious Awards! At Mars we believe that creativity acts as a multiplier on effectiveness and it is great to see our associates and agency partners recognised for their results and creativity across the world in both Petcare and Confectionery."
Mars were recognised for work done for a number of their brands such as: Snickers, 5 Gum, Pedigree and Twix. The YouTube sponsored FAB Brand / Marketer of The Year Award has previously been won by McDonald's and KitKat.
We look forward to welcoming Mars and ALL other finalists of The 21st FAB Awards at The Awards Ceremony on May 22nd at the Hurlingham Club in London