In order to compete more effectively, most of the world's top marketers have gone way beyond traditional approaches and supported a massive growth in emerging technologies, according to a report from independent consultancy R3. Released this month, "Future40," explores how P&G, Coca-Cola, Samsung, Nestlé, Volkswagen, Shell and others have invested more than $2b since 2017 in Artificial Intelligence, AR/VR, Blockchain and other areas.
"The pressure to connect and engage in inspiring ways has never been more intense," says Greg Paull, Co-founder and Principal of R3. "With Future40, we aim to give marketers a broad understanding what's possible today and in the near future, as well as showcase the diversity of technology partners globally."
The book features leading agencies and technology providers from North America, Europe and China, and showcases how marketers are using emerging technology to stimulate engagement and conversion. In addition, it includes a practical guide for marketers on how best to avoid 'shiny new objects' and take practical steps to building technology into their plans.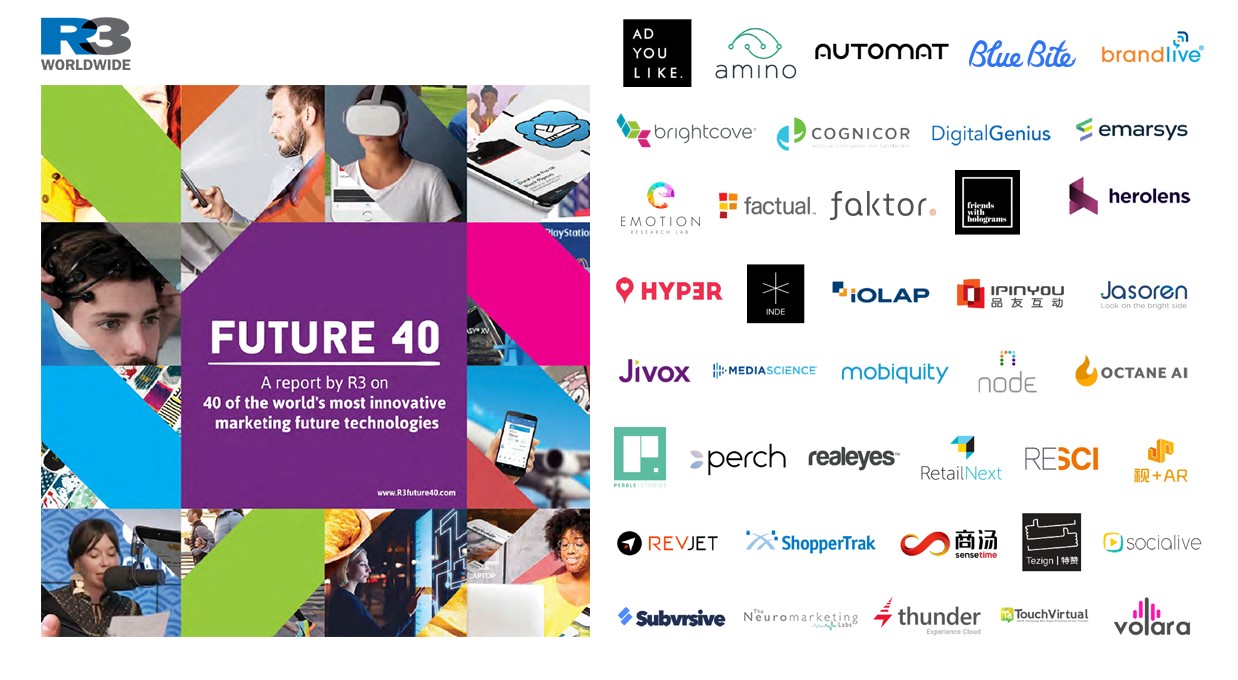 Methodology
R3 reviewed hundreds of technology companies of which 40 were selected for making a real difference for their clients. A key criteria was practical application – through case studies, R3 scored and rated each firm based on Insights, Strategic Thinking, Creativity and Innovation. These companies cover 12 broad categories, including artificial intelligence, AR/VR, blockchain, chatbots, digital transformation, future consumers (Gen Z), future of retail, internet of things, live video, neuromarketing and programmatic. 
Amongst the 40, there were some common themes:
Improved experiences for marketers and consumers: Whether it was blockchain or VR, the technology showcased had to show results. This could mean driving overall process efficiencies, cost-saving, higher engagement and retention, increased transparency or enhanced customer experience.
Presented technology that was applicable and replicable: Case studies were important to the vetting process to prove that the technology was able to be applied in a commercial context.
Could be young start-ups and late-stage companies: The age or size of the organization has little correlation with the effectiveness of the technology offered, therefore, R3 formulated their shortlist to include both new and mature companies.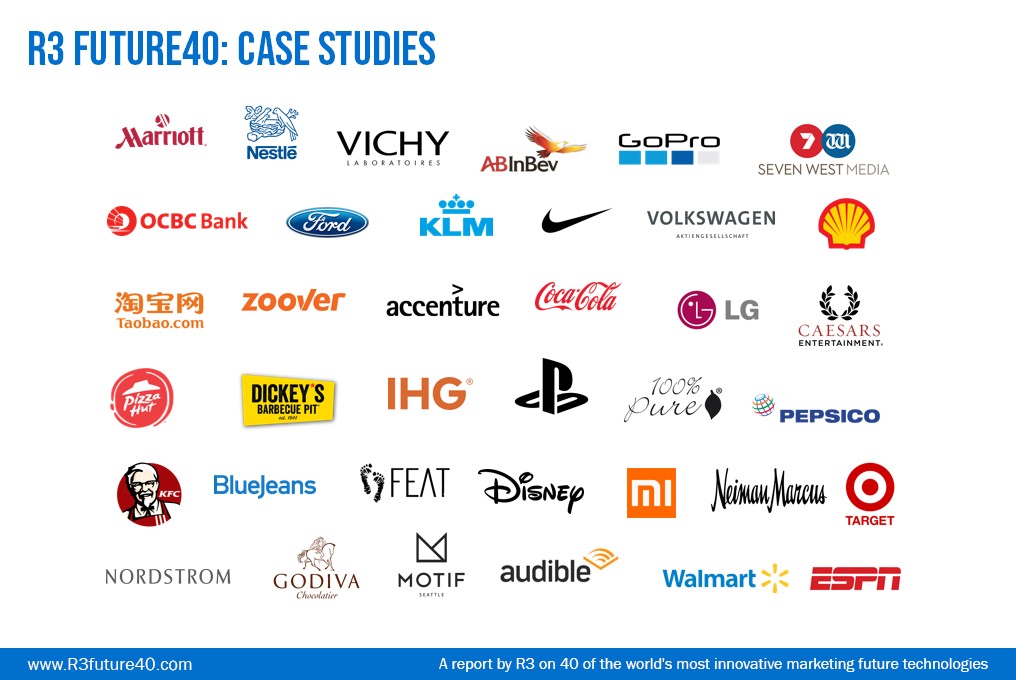 Key Insights for Marketers
The report gives some specific recommendations for marketers to move forward
Start with your own risk-profile: "Technology start-ups can have business structures and operations that are tenuous," said Paull. "Really knowing who you are working with can prevent marketers from being caught in a 'here-today, gone tomorrow' scenario."
Get your house ready for innovation: Marketers need to know if their entire organizations are ready for the technology. This might include auditing systems, processes and talent.
Ensure all stakeholders are onboard: Data ownership and security needs to be top of mind. Marketers need to ensure that the CIO, CTO and legal divisions of your company are fully aware of what's happening.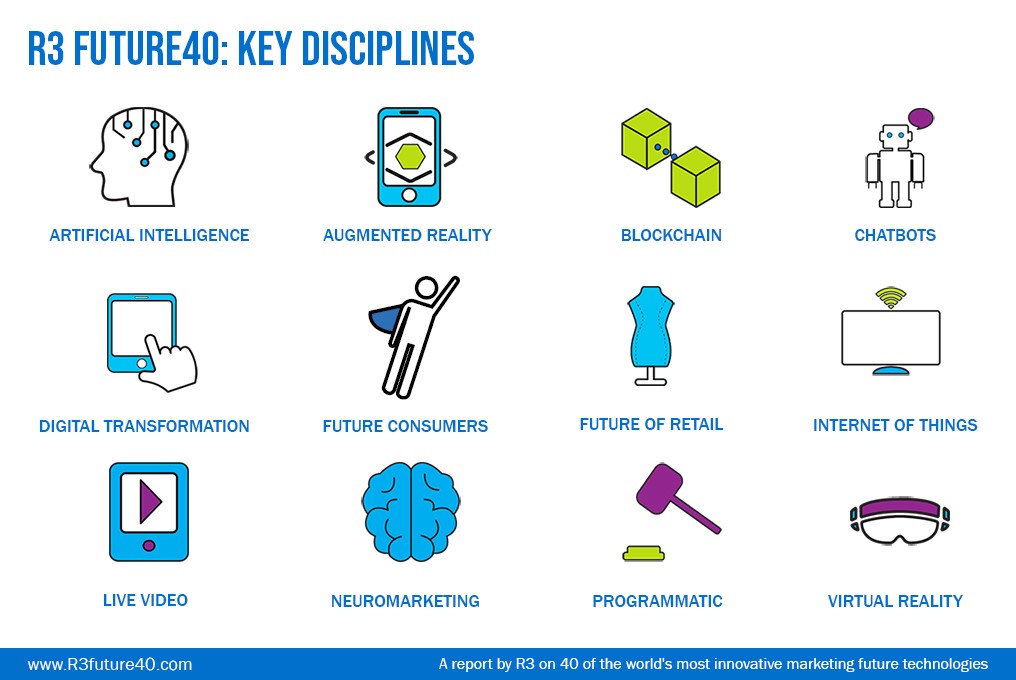 For more information about "Future40", visit www.R3future40.com.