How is MediaCom different from just another media agency?
We are a team of systems thinkers. By thinking in systems, we work to optimise the totality of our clients'
communications systems, not just individual channel silos.
Our people, processes and tools are geared towards systems thinking, which is how we look at and make sense of the communications world.
Systems thinking is how we look at the interrelationships between brands, customers, content and connections that make up the system. By examining these relationships, we find the opportunities or leverage points that can take the performance of the entire system to a higher level. A low leverage point in a system is when a small amount of change causes a small change in system performance – an example of this might be adding in 100 extra TV ratings to an already robust TV campaign; the outcome being incremental gains in already high awareness levels. A high leverage point in a system is when a
small change causes a large change in system performance – an example of this might be a piece of content that is optimised for sharing via a paid distribution strategy, hence driving a significant improvement in a brand's natural search ranking and ultimately greater brand preference.
Therefore, systems thinking isn't just about improving the sum of each part, but rather, it's about improving the entire product of heir interactions.
What do we offer clients that our competition doesn't?
We transform the effectiveness of our clients' communications through connections which are 20% more effective than the market norms.
At MediaCom, we know that by focusing on the otality of a client's communications system, we can deliver transformative business growth rather than just marginal media performance improvements.
While individual channel efficiencies continue to be important, we know that thinking in silos will only result in incremental benefits. Instead, we work to optimise and connect the entire communications system to deliver transformational communications effectiveness, which are +20% more effective than the market norms. Our work is driven by our unique 20|20 Connections approach, which allows us to create brilliantly connected communications systems for our clients. 20|20 Connections is defined by five key principles:
1. We optimize the SYSTEM, not just the silo.
2. CONTENT is the fuel for high-performing systems.
3. We plan for OUTCOMES, not just inputs.
4. We are SOLUTIONS providers.
5. We are ONE MEDIACOM.
MediaCom named Global Agency of the Year at M&M Global Awards 2015
Agency network picks up six trophies and two highly commended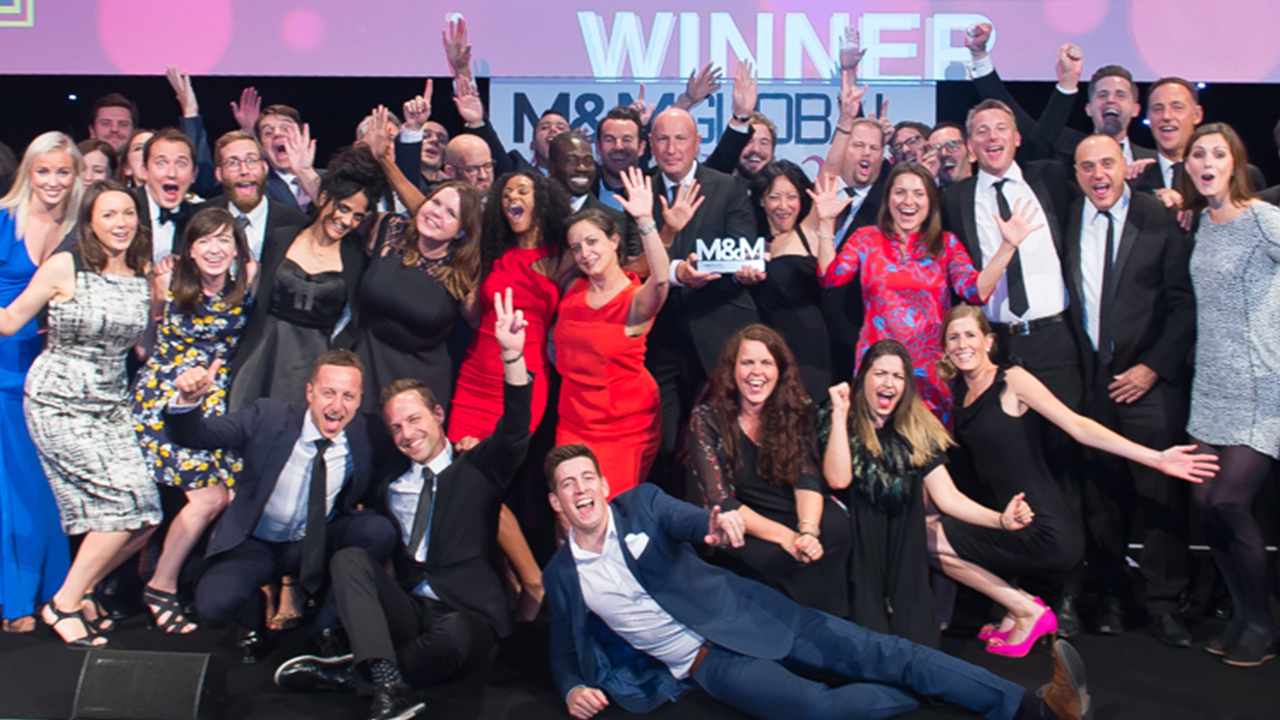 MediaCom have been named Global Agency of the Year at the 2015 M&M Global Awards, picking up six wins, with two further campaigns highly commended.
The title was awarded at a ceremony at the Grosvenor House Hotel in London last night where the agency picked up awards for its work on Bose, Dell, P&G, Shell and Sony. Campaigns for Bose and VW were also highly commended.
MediaCom client, Shell, were also named International Advertiser of the Year.
The M&M Global Awards recognise and celebrate leading multi-market advertising campaigns, the most innovative and effective work and the finest coordination of multi-local advertising strategies.
The success at the awards follows a strong performance at shortlist stage, where MediaCom was recognised as the best-performing media agency network with 13 different campaigns securing 31 shortlist places in total.
The win maintains MediaCom's impressive historical performance at global media awards competitions. Over the past seven years it has now been named Agency Network of the Year at the M&M Global Awards an unprecedented five times including 2009, 2010, 2011 and 2013. Earlier this year, the agency was the most awarded media agency at the Cannes Advertising Festival, picking up seven Media Lions. MediaCom also won Agency Network of the Year at the Festival of Media Global in 2010 and 2012.
Stephen Allan, MediaCom Worldwide Chairman and CEO, said, "I'm thrilled that so many of our cross-market campaigns have been recognised at the 2015 M&M Global Awards. This success, following closely on the heels of our wins at Cannes, is testament not only to our innovative people and forward-thinking clients, but also to our recent repositioning as The Content + Connections Agency. Core to that progression is our application of systems thinking which has been ingrained into every one of our staff around the world to ensure a global consistency in planning excellence regardless of geography. I'm delighted to see all our hard work is paying off on behalf of our clients, helping to create real results for their businesses. Congratulations to the entire One Mediacom team!"
MediaCom's winning campaigns were as follows:
The Effectiveness Award: P&G Whisper: #touchthepickle
Best Use of Mobile: Sony Z3: Superiority Complex
Best Partnership Award: Bose: #listenforyourself
Best Content Creation: P&G Whisper: #touchthepickle
B2B Campaign of the Year: Dell: Take IT Easy
International Creativity Award: Shell: Power of Sport
MediaCom's highly commended campaigns were as follows:
Best Use of Video: VW: Ready, Set, Gooolf!
Best Use of Social Media: Bose: #listenforyourself