Humble. Hungry.
Pioneers are hungry. We are restless, never satisfied. We respect the need for help on our journey, and reach out to collaborate. We value the significance that a new perspective can bring. We constantly challenge ourselves and those around us. We're completely focused on the work.
Work that drives our clients' businesses. Work that enables brands to adapt to an ever-shifting world. Work that is creative, aspirational and responsible. Work that shapes the world.
200+ Offices
90+ Countries
· Spikes Asia – Bronze in Healthcare – Elevit – Heartbeat: All For That First Hello 
· Spikes Asia – Silver in OOH – SG Road Safety Council – Alcohol Art  
· AdFest – Silver Lotus in Press - Samsonite – Sammies Broken Doll 
· Local Choice – Silver in OOH - Arc Asia Pacific Headquarters – Food Gone Bad: Gambling Den 
· AdFest – Bronze Lotus in Film - Shell – Shell Rimula Real Destinations Russia 
· 2015 – Spikes Asia – Silver in Film – Sakura – Share a Shower 
· 2015 – Clio Awards – Bronze in Film – Sakura – Share a Shower 
In-utero pulses melt daddy hearts for Bayer's Elevit
J. Walter Thompson Shanghai and Bayer's Elevit helped expectant couples in China bond by letting fathers feel their babies' heartbeats.
by Nikolas Tang
[ad 34543005] 
CHINA - A campaign for Bayer's Elevit, a pregnancy vitamin brand, shows three expectant fathers reacting emotionally to a patch that allowed them to feel the pulses of their unborn babies' hearts. The brand cited the demands of work, plus a policy that prevents expectant fathers from joining their wives in ultrasound exam rooms, as reasons dads may feel detached from the pregnancy process—leaving mothers less supported than they should be. The video, 'All for that first hello', shows the dads and moms becoming overwhelmed at the experience of feeling the wearable device pulse based on ultrasound data of the onborn child's heartbeat. The emotional appeal has struck a chord, with the original version of the film (the version above is a subtitled version for the media) garnering 3.5 million views in its first 24 hours and more than 10 million overall, according to the agency.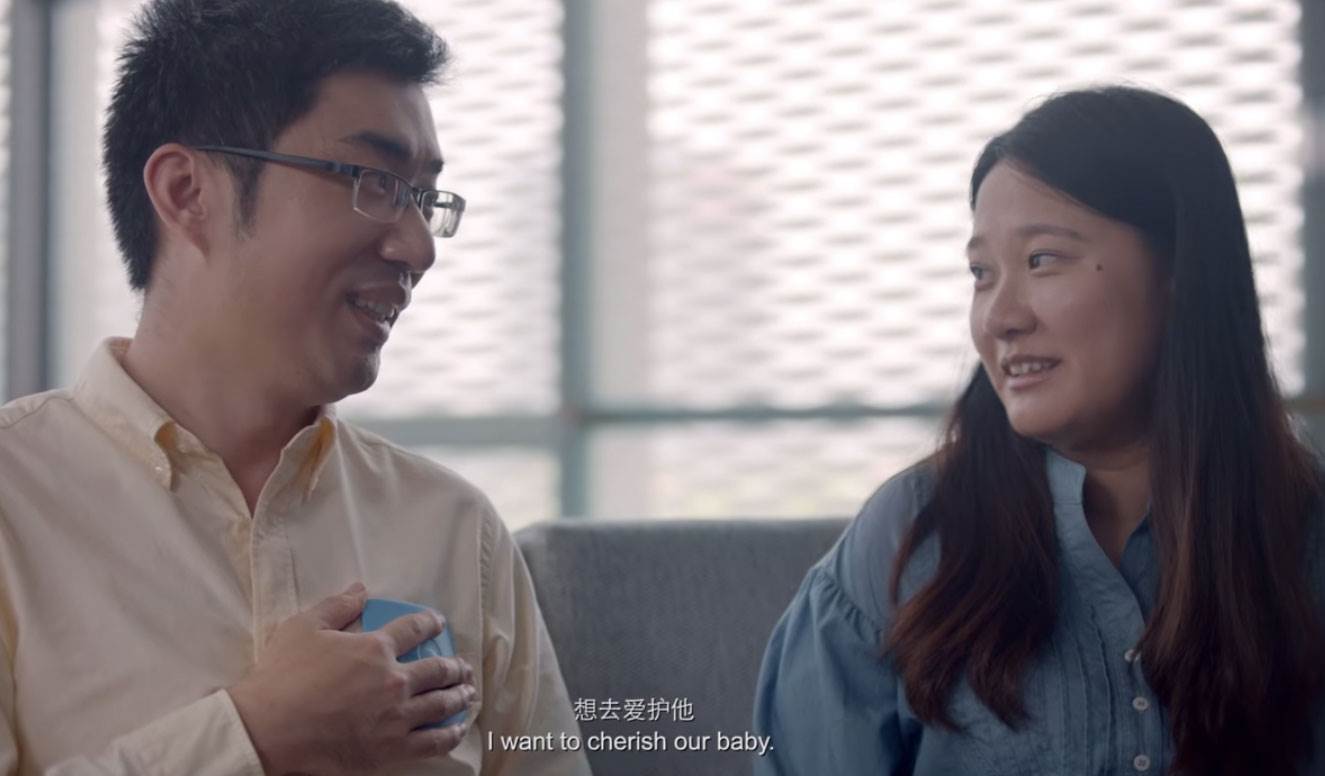 Orginally published here