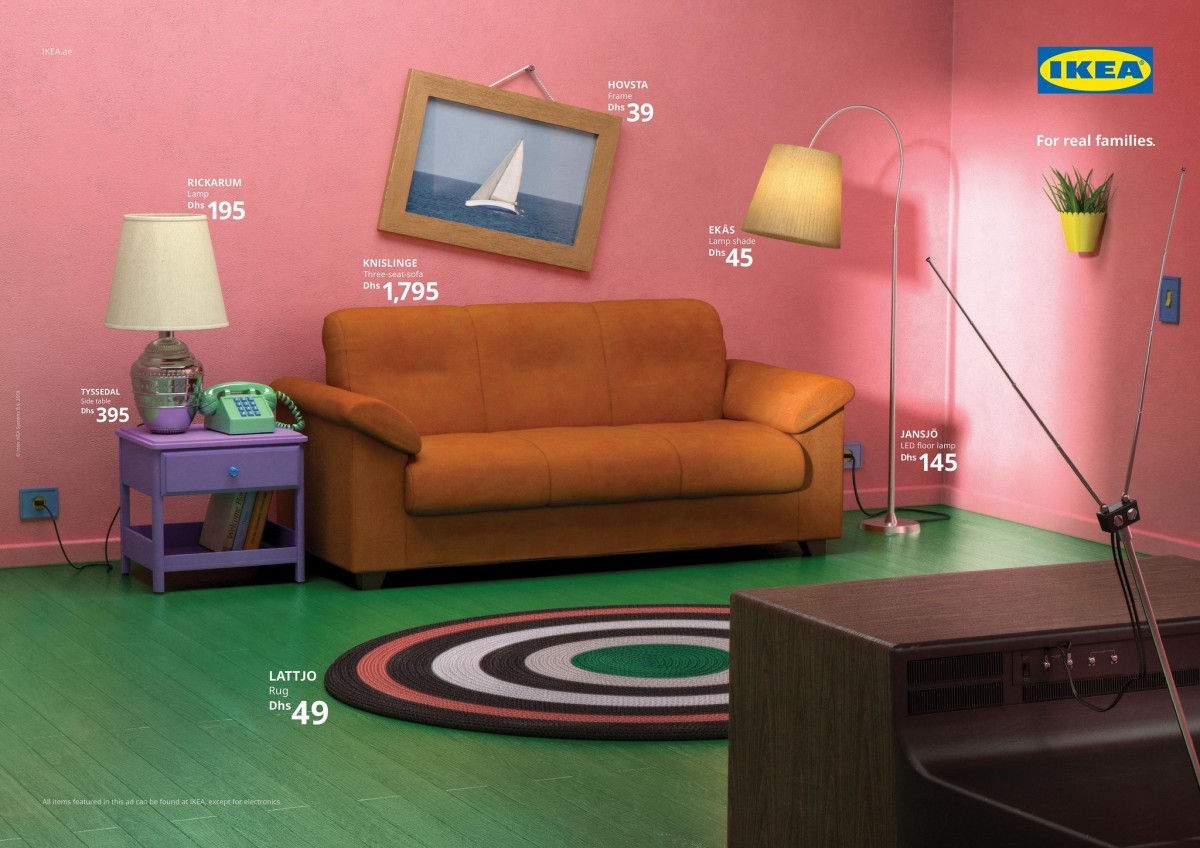 Tell us about your role in the creation of this work.
I'm the Chief Creative Officer in Publicis Spain, and with my Creative Director, Juliana Paracencio, we led the creative process to bring this campaign to life. From the idea to the research, production and its extensions to other platforms.
Give us an overview of the campaign, what is it about?

Families are at the core of IKEA's business: old and young, traditional and modern, family by birth or by choice. And in the UAE, IKEA faces a bigger challenge to be relevant to all of them, as the population is composed by mostly of expats. To show that IKEA has relevant solutions to all cultures, the brand recreated rooms everyone loves; the perfect inspiration to sell furniture in away our diverse audience could connect to. In this campaign, IKEA replaced all the furniture of a few famous families by its own. The Swedish brand chose three iconic family rooms on TV and then replicated them using IKEA furniture only.First, thousands of items were collected from the IKEA catalogue and website to find the perfect furniture for these iconic spaces. After a two-month search, the near identical TV show pieces were chosen. The selects were then sent to a 3D studio, that brought these iconic living rooms to life, using only IKEA furniture. This created visually striking versions of their living rooms, made for real families in the real world. The IKEA team worked closely with the creatives for months. They went through hundreds of items to find the perfect pieces that would bring those iconic rooms. It was a great collaborative effort that lead up to a stunning result. A true testament of what IKEA represents: a place where everyone can bring whatever idea they see or have to life.
The IKEA Real Life Series is currently being expanded beyond print ads and POS posters, as the brand goes through an exciting digital transformation, entirely focused on creating seamless digital experiences. A new website has just been launched with more content and new features, where the users can find a lot more inspiration and rooms, including the ones from our campaign: we've grouped all the products for each room on www.IKEA.ae/RealLifeSeries, so people can easily find all IKEA articles used to recreate each room and make their living rooms also iconic. The new series will also come to life on our social media channels, catalogues and at a live event where the three iconic rooms will be recreated in IKEA stores in the Middle East. That will allow people to visit the fictional spaces in real life. All the rooms families loved to see on TV, now they can have in real life.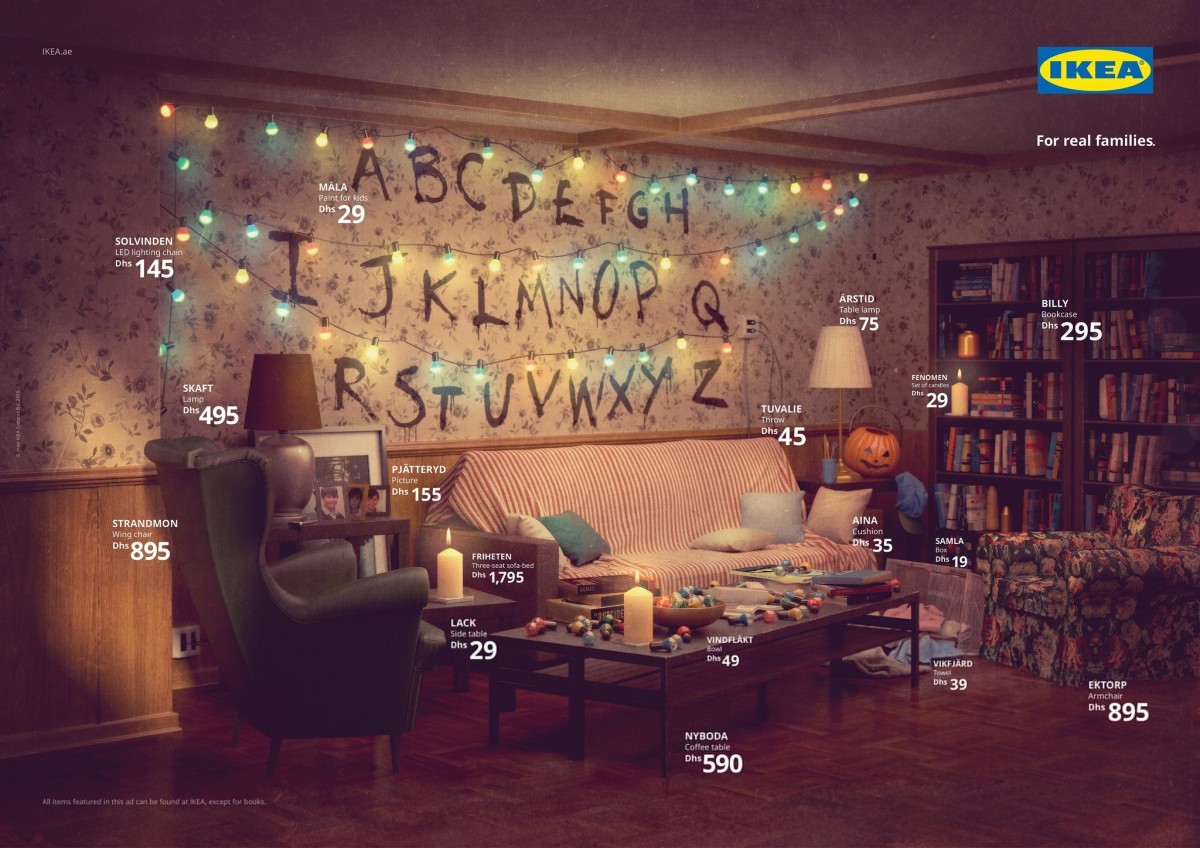 Can you share with us any alternative ideas (if any) for this campaign? Why was this idea chosen?
Together with my Creative Director, Juliana Paracencio, when we saw this idea for the first time (that came from a brilliant intern team), we knew that we had something really big on our hands. It´s pop culture, it´s retail (actually, the prices make the idea even better!), and it´s a love brand. All the elements we need for an iconic print campaign.
What was the greatest challenge that you and your team faced during development?
The biggest challenge here was to select the living rooms we would recreate, spaces that could represent the whole spectrum (cartoons, sitcoms, tv series…) and to be iconic in the same level. We had a list of 60, so deciding these three was quite a hard decision to make. Then, the search for the items was not that hard, but tiring, as we needed to go one by one. Every single object you see on these ads are from IKEA, except from electronics and books.
The curious thing in the process is that, actually, you can really find ANYTHING at IKEA. Every object we needed to replace, we had more than three options at IKEA to use. So, the hard work was to select from all these options we had.
What we did was to inspire ourselves on these TV series to recreate similar ambients using IKEA furniture only. These are three different ways of building a fun living room with IKEA.
What did you enjoy most about seeing this campaign through? Did you learn anything new from the experience?
Sometimes the best ideas are right in front of us, they are so simple, we "just" need to wide open our eyes to see it - before anyone else does.
Where do you see this campaign going in the future?
This is not just an ad. It's a big idea. It´s a big platform. It´s a furniture series. It´s can go everywhere. We can have so much fun with it. And we, and IKEA, are really excited about what is coming next.