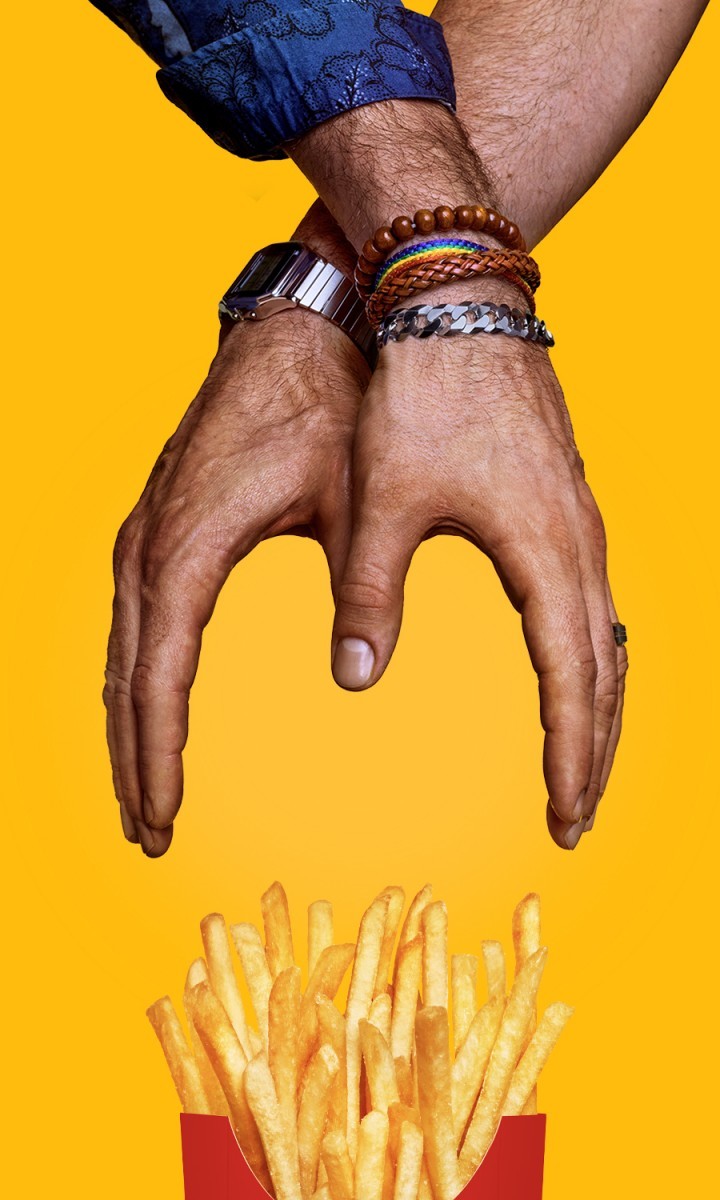 The "Share the Love" work, which was created by We Are Unlimited in partnership with McDonald's, highlighted the variety of people who love to share McDonald's fries. The creative showcases two different hands forming the iconic golden arches coming together over French Fries. The campaign images, which were shot by famed editorial photographer Mark Seliger, drew customers in and remained a constant across all platforms – from social, to CRM, to Out of Home adverts, in-restaurant imagery, and even a billboard above the McDonald's Time Square flagship location.

Tell us about your role in the creation of this work.
I was a creative lead and Art Director on this campaign.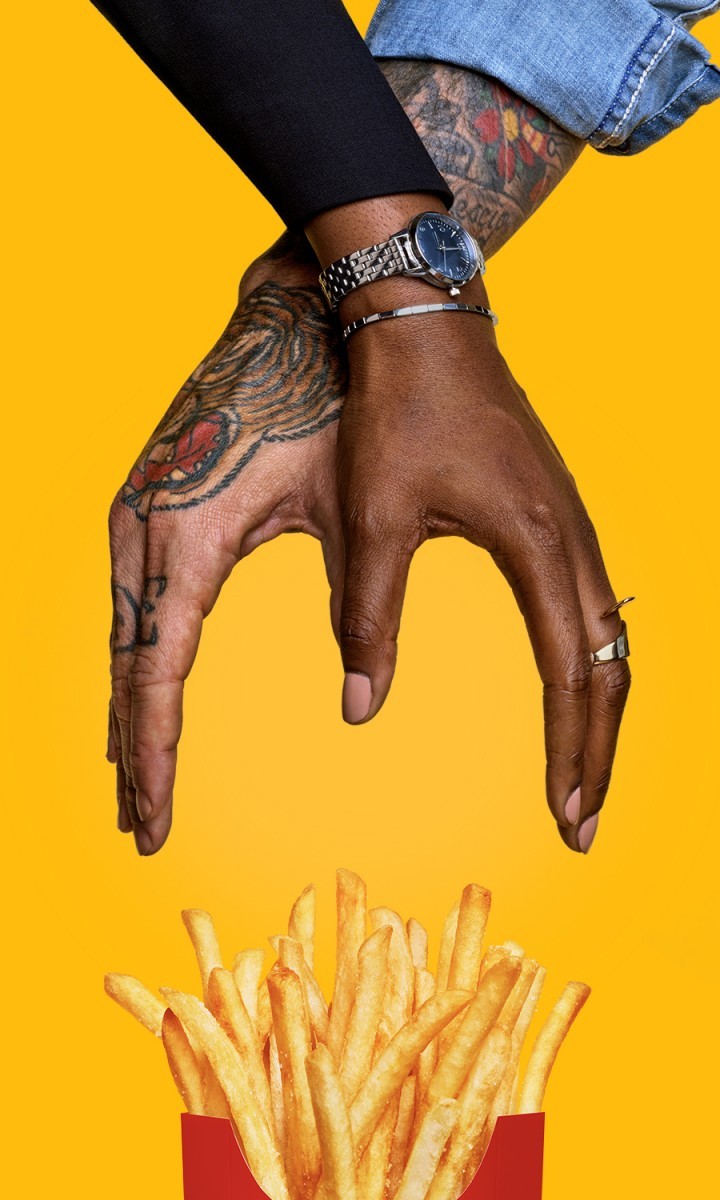 Give us an overview of the campaign, what is it about?
McDonald's fries are one of the most-loved foods in the world. In honor of National French Fry Day, we invited people to share that love. The creative celebrates the power of McDonald's fries bringing diverse people together by showing their hands forming the iconic arches over the fries. Mark Seliger captured this moment in an authentic manner that grabs your attention and invites you to participate.
McDonald's "Share the Love" made National French Fry Day more popular than ever.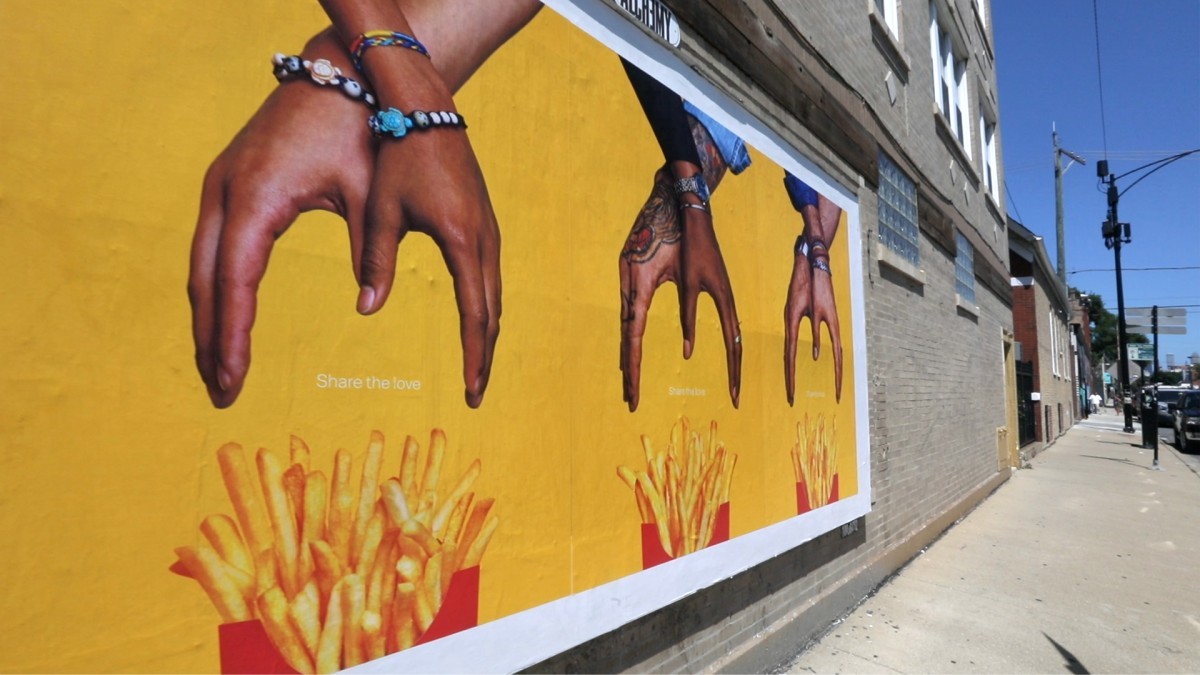 Tell us about the details creative brief, what did it ask?
We're always working with McDonald's to identify moments on our cultural calendar that we can tap into and create relevant feel-good communications. Because McDonald's fries are always being talked about as the best fries (and the best to share), National French Fry Day was the perfect opportunity to celebrate this love.
Which insight led to the creation of this piece of work?
All kinds of people in all kinds of places share a love for McDonald's fries. We felt this idea worked so well because it delivers on a true insight in a simple and authentic way. No matter how different they are, millions of people share a love for McDonald's fries.
What was the greatest challenge that you and your team faced during development.
What began as a challenge, turned into an opportunity: how can we tell simple, authentic stories from elbow to fingertip? Our team and photographer Mark Seliger did an amazing job of telling so much in such a simple fashion.
What did you enjoy most about seeing this campaign through? Did you learn anything new from the experience?
What made this piece so enjoyable was only using hands to demonstrate the diversity of people that love and share McDonald's fries—no other logos or branding. And that was only possible through the collaboration of very talented people and a great client that believes in powerful storytelling.
Where do you see this campaign going in the future?
We'll look for opportunities to extend the campaign anytime and anyplace it's relevant to showing people's shared love of McDonald's fries.