Co-Wrote with Robert Cumberlander.
Influencers are masters at making statements, whether it's via flashy Instagram post, funny tweet, or YouTube vlog. They usually like big, grand gestures that will not only get them exposure, but maybe even result in some additional content, and often, that means reserving their very own billboard.
Influencers are often people that already have a pre-established large followings. A lot of influencers are reality TV stars, YouTubers, or even TikTok stars. Audiences are obsessed with these peoples' lifestyles, and by engaging with the products that these celebrities promote, they can feel one step closer to being like them. This is especially prevalent when it comes to make-up products and clothing.
Kylie Jenner even went the billboard route to advertise her cosmetics line, Kylie Cosmetics. The simplicity of the design makes it effective in that all you see is Kylie's face and the URL leading to the site, which are the only elements fans have to see before rushing to her website to buy products.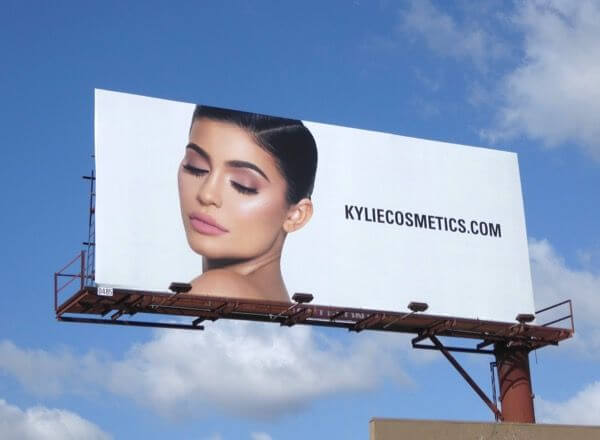 Kylie is the main selling point of this billboard. Photo via

Movia Media

.

But aside from advertising for large-scale (or even small-scale) businesses, influencers have also been known to post ad campaigns simply for exposure. A few months ago, we helped Ross Creations (YouTube Channel: Vlog Creations) post an ad in Florida. They used humorous design and copy to draw viewers' attention, while also keeping it simple and recognizable.

The use of one online destination (their website URL) makes it easy for potential new viewers to have access to not just their YouTube channel—which is linked on the website—but also to merch and other useful links and information regarding the group.

They even used the billboard to assist in their content creation. In this video (around the 10:20 mark), the group visited the display and called the website to attention to promote their merch.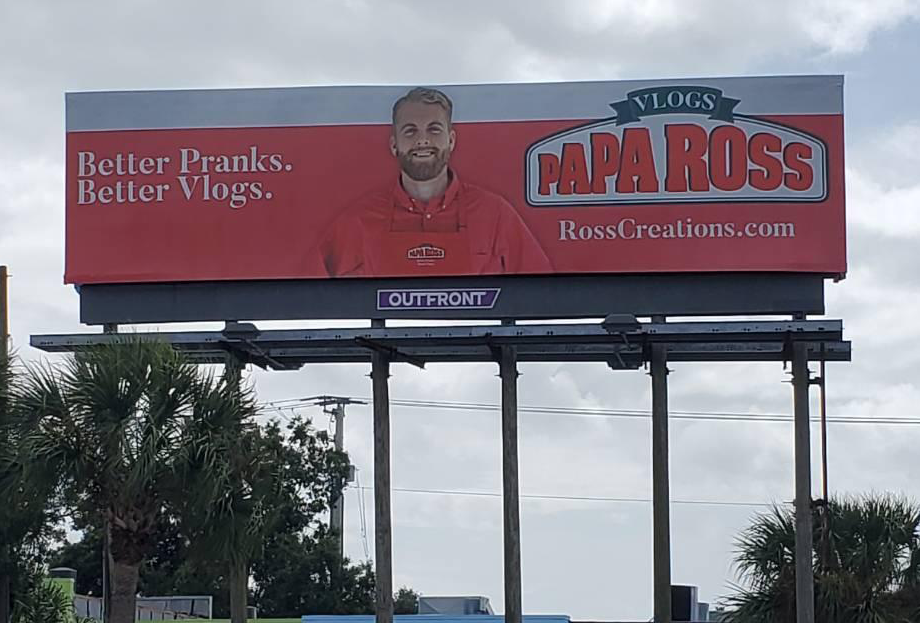 In addition to general exposure and to sell products, influencers have also been known to post OOH ads to promote upcoming events, like this huge wallscape that YouTubers Daniel Howell and Phil Lester had posted back in 2016.
hello obnoxious billboard dan and phil – finally two people taller than us https://t.co/DLkQL2xghP pic.twitter.com/nWK2j1tUI3
— Daniel Howell (@danielhowell) November 17, 2016
Long story short: influencers are everywhere, even on 50-foot billboards across the globe.