---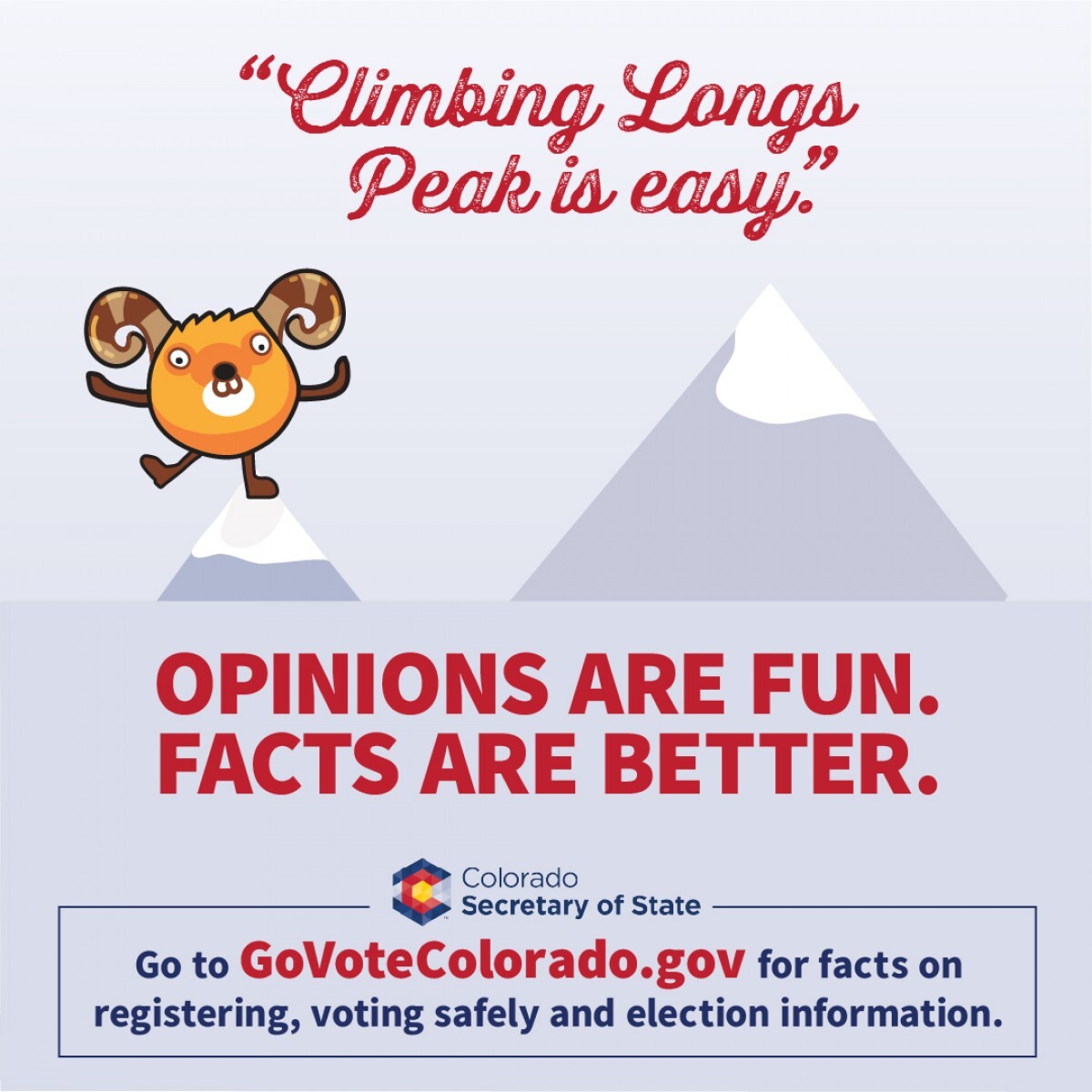 Sterling-Rice Group
Full Service
Boulder, United States
See Profile
In an effort to take a proactive position against false information on social media and other outlets, the Colorado Secretary of State's office has enlisted creative consultancy, the Sterling-Rice Group (SRG), to create an integrated marketing offensive to ensure that voters understand the difference between misinformation, disinformation and inaccurate information about the election process.
The initiative is designed to support the Secretary of State's Office as the trusted source for accurate election information in Colorado and to ensure that State residents have confidence in the results of its all-mail-in voting process. Voters can learn about the campaign at a dedicated webpage developed by SRG. An integrated social media effort is also being launched on twitter, Facebook and Instagram under the banner: Opinions are fun. Facts are better.
"There is no question that foreign adversaries are trying to interfere with local elections throughout the United States," explained Jena Griswold, Colorado's secretary of state. "We know that it is hard for these bad actors to deliver authentic locally-designed messages. Our campaign will help Coloradoans understand the facts and differentiate real information from disinformation, ensuring an open and honest election."
To connect with State residents, SRG created a series of social media ads with images that are based on Colorado's state animals. The ads show such state icons as the Rocky Mountain Bighorn Sheep who in one ad notes the opinion, "Climbing Longs Peak is Easy," with copy underneath that notes "Opinions are fun. Facts are better." The ad further advises residents to go to GoVoteColorado.gov for facts on registering, voting safely and election information. For those who really know the facts, they know that climbing Longs Peak may be easy for a sheep, but not necessarily for a person, as one of the most challenging 14ers across the Rocky Mountain range.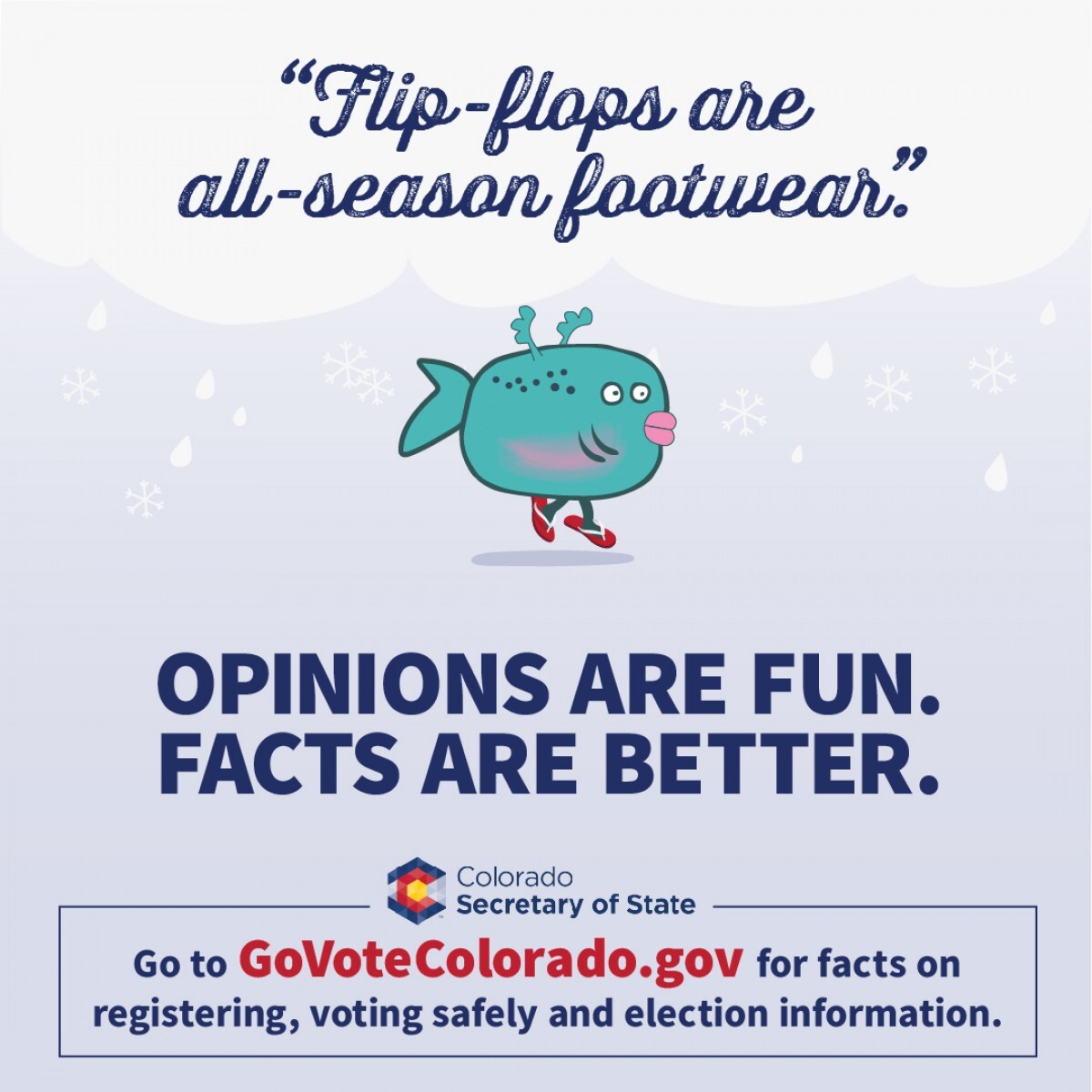 "The secretary of state's office conducted a good deal of research which found that there was a lot of inaccurate information being put out statewide with the intent of influencing our elections," explained Kristin Centanni, Managing Director and Partner at SRG, leading public sector consulting. "To combat the false narratives and to hyper-localize the campaign, we have put Colorado's trusted and true State icons to work as the spokes-characters for our campaign. The Bighorn Sheep, the Greenback Cutthroat Trout and the Lark Bunting all appear as guides in various ads to help voters get the facts, all with amusing Colorado opinions."
The images of each icon were inspired by local wildlife photography, then , transformed and illustrated into the adorable Colorado characters. The illustrators and designers at SRG then added some individual touches to give them further dimension and character, along with memorable names. These characters came to life in animated videos that are to appear across social media platforms to deliver information driving voters to the dedicated State website where they are directed to factual outlets for more information throughout the election process.