---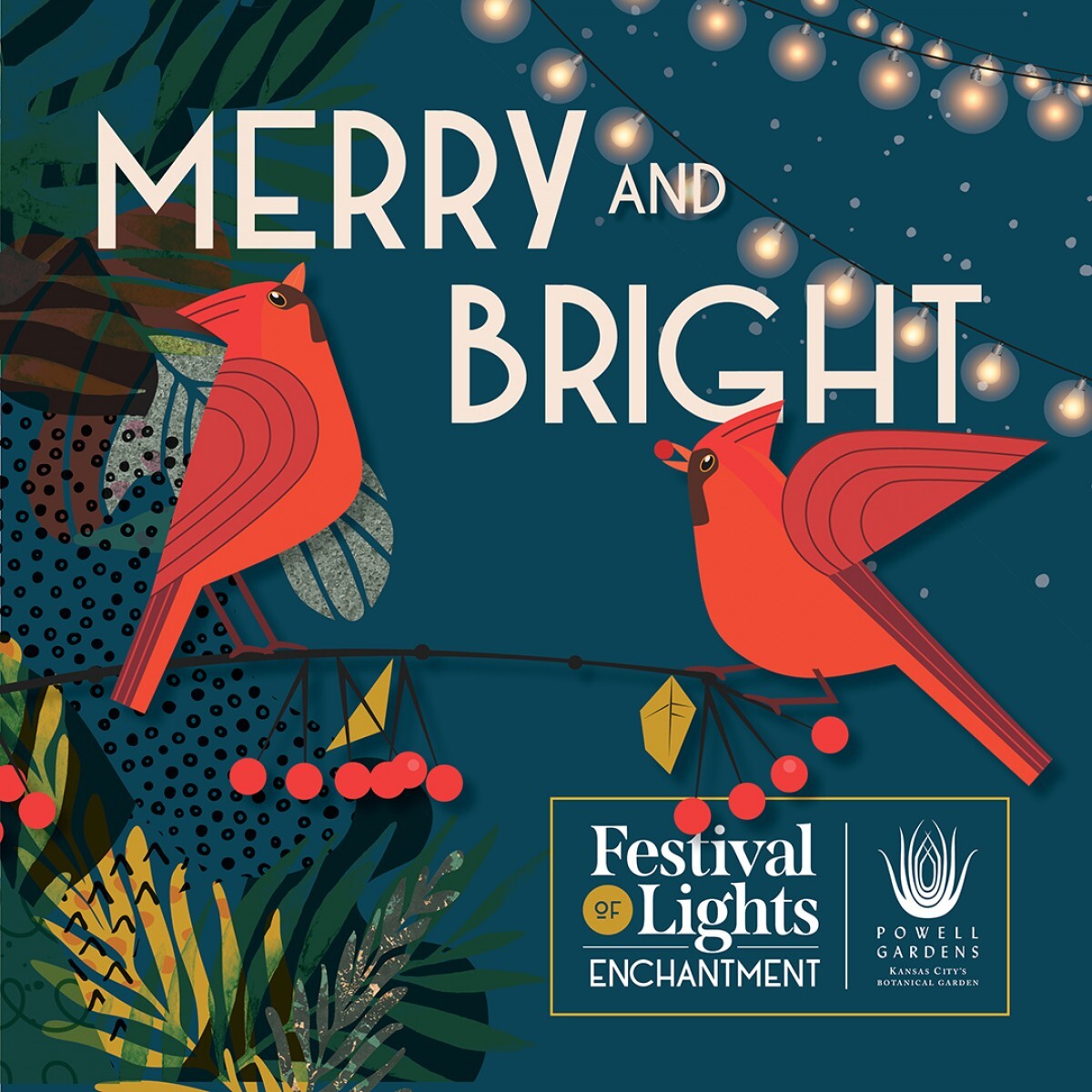 Sterling-Rice Group
Full Service
Boulder, United States
See Profile
In a move to raise awareness of Kansas City's treasured Powell Gardens and attract new families and visitors, the Sterling-Rice Group of Boulder has undertaken an integrated positioning and brand campaign for the property. The new initiative brings to life the new 'Natural Joy' platform that SRG and its designers identified as a way to distinguish Powell Gardens and its environs.
With its botanical gardens surrounded by prairie, outside of Kansas City proper, 'Natural Joy' speaks to the experience visitors have when visiting its wide open spaces, special events and beautiful gardens. The agency developed the positioning into a multifaceted communications platform following extensive visits and research at Powell Gardens. The agency is working for Powell Gardens on a pro-bono basis. Its CEO, Cindy Judge is a resident of Kansas City.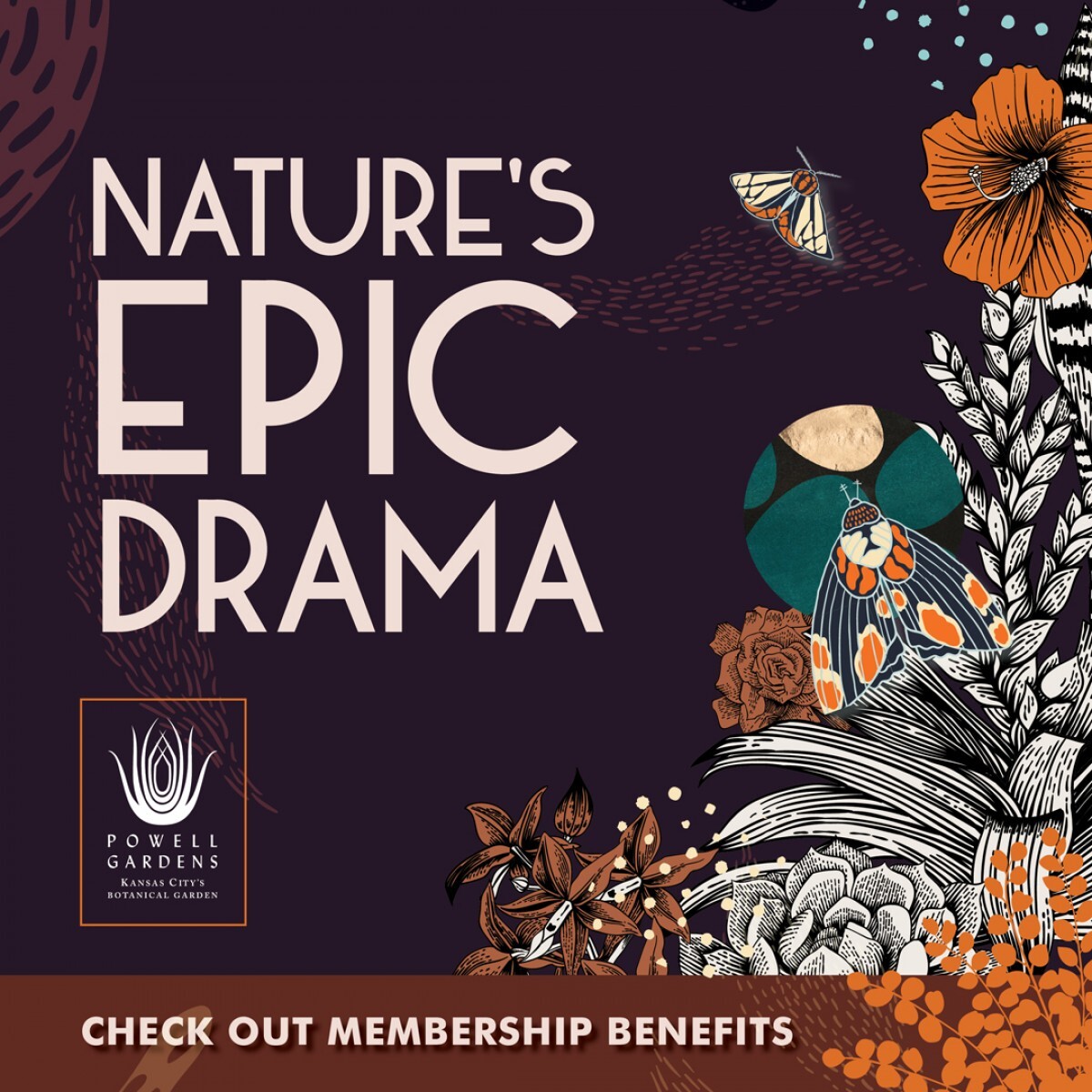 "Powell Gardens is a special cultural attraction in Kansas City that offers a rich outdoor experience during all seasons, and is uniquely suited for the challenging times we are in now given its expansive space, wide trails and the gardens themselves," explained Cindy Judge. "This new campaign brings forth the magic of Powell Gardens and we are excited to help build awareness and support of this Kansas City gem."
SRG's creative team was inspired by the sense of wonder one has when wandering through the Powell Gardens, which is both awe-inspiring as well as restorative. The agency created a series of social media and marketing ads that stand out from more traditional botanical-type marketing efforts, giving Powell Gardens a distinctive identity and look.
"The design work uses a layering of images to build up a rich emotional alchemy that's simultaneously new and old," explained agency designer Frances Parker. "In the mix we've used a strong arts-and-crafts font, varied illustration styles, snippets of found materials, whispers of mid-century children's book illustrations, earthy jewel tones pulled from site visits, and smatterings of cool graphic elements to keep the mix contemporary."
The agency has created a series of ads that are reminiscent of post cards and posters to promote and celebrate events at the garden from its butterfly exhibit to its current holiday 'Festival of Lights." A more extensive branding campaign will launch in 2021.
"This whole campaign was built with our guests in mind and what they can see and experience when visiting our gardens," explained Tabitha Schmidt, CEO and President of Powell Gardens. "The partnership with SRG and their focus on the visitor experience resonates with our strategic plan which today is focusing on activating our purpose to best serve the public."
About SRG
Headquartered in Boulder, Colorado, SRG is a creative collective-- a nationally recognized brand consultancy and creative agency. The agency infuses creativity in all its work and has deep expertise in consumer insights, brand strategy and positioning, new product innovation, advertising and design. SRG has created over $10 billion in incremental value for clients over the past five years alone. SRG has been ranked on Outside Magazine's Best Places to Work list for the past 10 years and was also recognized by Ad Age as a 2016 and 2017 Best Place to Work. It is certified as a women-owned business.
About Powell Gardens
As Kansas City's Botanical Garden, Powell Gardens plays a vital role in the community as a space for release, rejuvenation, and the celebration of the fleeting nature of nature itself. Visitors enjoy eight themed display gardens, a three-mile nature trail, seasonal festivals, rotating exhibitions, exceptional architecture, and dining options featuring ingredients grown in our Heartland Harvest Garden, one of the nation's largest edible landscapes.
Established in 1988, Powell Gardens is a public garden, featuring a collection of plants for the purpose of public education and enjoyment. Maintains 970 acres of lush, rolling hills and windswept meadows, with more than 175 acres open to the public for education, exploration, and recreation. Visiting the Gardens provides the opportunity to step away from the rules and routines of every day to learn, explore, reset and feel free.
As a 501 (c)(3) non-profit organization, Powell Gardens is supported by foundations, corporations, individuals, and members, in addition to income generated from admission, gift shop sales, and rentals. To make a tax-deductible donation or become a member, visit https://powellgardens.org/