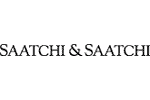 Saatchi & Saatchi,
London
Follow
Update
80 Charlotte Street
London W1A 1AQ
United Kingdom
Phone: (+44) 020 7462 7130
Fax: (+44) 020 7637 8489
Toyota Positive' movement and Craft Guerrillas are made for each other.
April 10, 2013
10th, April 2013, London…Craft Guerrillas, a collective of talented craft experts devoted to the warm feelings engendered by creating and gifting things hand-made, are the latest to join the Toyota Positive movement and spread the message of goodwill and positivity to the commuting public of the city. The campaign asks Londoners to step outside of themselves and look for ways in which they can be a positive force in others' lives, for family, friends or complete strangers. Also known as 'Deadly Knitshade' and 'The Fastener', the new film sees the Craft Guerrillas at rail and underground stations, and bus stops, giving out craft kits to the public that allows them to make something of keepsake value and have fun with their fellow commuters in the process.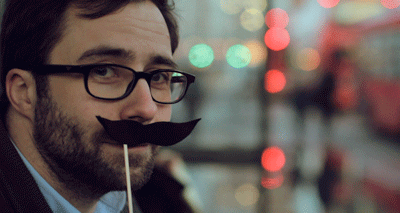 The films provide inspiration for people to join the Toyota Positive movement and submit their own ideas of positive acts. The people behind the entries that most reflect the spirit of the campaign will be given a Toyota Prius Plug-In Hybrid for the day to make their positive act idea a reality. All films will then be shared on the Toyota Positive website. "The Craft Guerillas were able to go out and spread positivity on two levels. First they got the public to have a bit of fun making some of their craft kits. Then those people were able to continue spreading positivity by giving someone the gift of something handmade", said Mark Norcutt and Laurence Quinn, Toyota Creative Directors at Saatchi & Saatchi. To view all the films as they launch and join the Toyota Positive movement, go to www.toyotapositive.com. The Toyota Prius Plug-in hybrid can run in electric 'EV' mode for up to 15.5 miles, with zero emissions, before switching over to its petrol engine, eliminating range anxiety of pure electric cars. Toyota is the pioneer of hybrid technology and sales of its hybrid vehicles are approaching 5 million worldwide.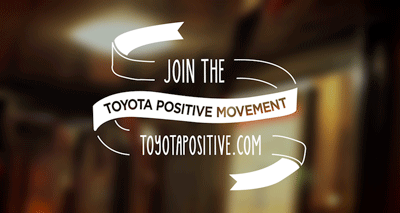 Attachments
Title: Craft Guerilla
Brand: Toyota