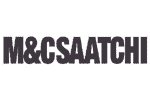 M&C Saatchi,
London
36 Golden Square Soho
London W1F 9EE
United Kingdom
Phone: 020 7543 4500
Fax: 020 7543 4501
Country Phone Code: 44
M&C Saatchi Appoints Elspeth Lynn, Award-winning ECD of Profero, as Executive Creative Director
February 23, 2012
M&C Saatchi (UK) Group has appointed Elspeth Lynn to Group Executive Creative Director, following their search for a visionary, creative leader.
Elspeth joins from digital marketing agency Profero London where she has been Executive Creative Director since August 2009.
Elspeth will be charged with driving and delivering outstanding creative work across all M&C Saatchi Group companies and disciplines. Her brief will be to inspire the agency by demonstrating what is possible through harnessing creative innovation in new and traditional media, while remaining true to the core philosophy of Brutal Simplicity of Thought.
She will draw on M&C Saatchi's iconic heritage, but will be bringing her own creative vision and leadership to produce award winning advertising while continuing to gear the agency up to all the new platforms and opportunities.
Elspeth's unique combination of traditional and digital expertise will ensure that M&C Saatchi continues to deliver creative excellence across the group, now and in the future. She will work closely with Mark Goodwin, who will remain as Creative Director of the advertising agency and Nicky Bullard, Creative Director of LIDA.
At Profero Elspeth garnered many creative awards, including BIMA Agency of the Year 2011 and the Grand Prix at Creative Showcase Awards. She played a major role in winning its M&S, Barclays Stockbroker and ASOS Marketplace accounts.
Prior to Profero, Lynn spent 10 years at Zig, an agency she founded and built with two partners. She took Zig from a no clients, no staff start up, to a 130 person agency, quickly winning a range of high profile new business including Unilever, Virgin Mobile and IKEA. She expanded to Chicago in 2006, selling the business to Crispin Porter Bogusky in 2006.
Lisa Thomas, CEO M&C Saatchi (UK) Group, said: "Replacing Graham was always going to be very hard and it has taken some time. Elspeth's experience and creative awards speak for themselves. We know that technology and advertising working together is the future and Elspeth has a rare combination of skills from both worlds. The interview process was extremely competitive, and we met some impressive people, but Elspeth's creative drive and energy, coupled with her multi-platform expertise, made her the perfect person to drive the creative agenda across all M&C Saatchi Group disciplines."
Elspeth Lynn said: "I am privileged to be able to join such a brilliant team. M&C Saatchi's reputation for excellence, boldness and simplicity is hugely appealing. They could have easily gone for a much more familiar name than me, but M&C Saatchi does things differently, and for all the right reasons. They are trailblazing in their approach and scope, and I am looking forward to helping shape the company's future."
Elspeth Lynn Biog/Awards
• Prior to founding Zig, Elspeth was Art Director at DDB, Ammirati and Puris and Lowe Roche, before which she was a Vice President at Leo Burnett, winning multiple awards. Elspeth has served as a judge at D&AD, The One Show, Cannes Lions, Communication Arts, The Clios, The Andys and New York Art Directors' Club and chaired the Marketing Awards in Canada.
• Awards at Profero London include:
- Adage Top Ten Agency to Watch 2012
- Marketing's Digital Agency of the Year, Runner Up
- BIMA Agency of the Year 2011
- Creative Showcase Grand Prix winner
• Under Elspeth's stewardship, Zig won various awards at:
- Communication Arts
- The One Show
- The New York Art Directors
- Cannes
- D&AD
- The Marketing Awards
- The Clios
- The Bessies
• Awards at Leo Burnett include: 2 Cannes Lions and a Gold Campaign award at the New York Art Directors' Club.
• Elspeth has been featured in several publications including, "Who's who in Canada" "100 Canadians to watch", "Outstanding Canadian Women" and appeared on the cover of "Report on Business".