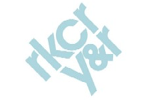 Hampstead Road Greater London House
London NW1 7QP
United Kingdom
Phone: (+44) 0207 611 6568
Fax: (+44) 020 7611 6011
RKCR/Y&R launches new Ferrero Rocher 'Golden Lights' campaign
November 7, 2011
RKCR/Y&R has launched its first campaign for Ferrero Rocher since winning the account in July 2010. The new campaign aims to evoke the feeling that Ferrero Rocher brings people together, and helps to 'Make your moments golden'.
In the new 30 second TV ad, as a metaphor for those special moments we all seek with friends, golden lights of Ferrero Rocher lead us on a magical journey to a tree-house - bringing friends together and illuminating their impromptu gathering. This lead creative launched on 6 November and showcases the classic Ferrero Rocher product. The second ad, launching on 21 November, supports the newer assortment Ferrero Collection, showing different coloured lights illuminate a magical maze to become a gift at the centre of an intimate dinner party. The emphasis this time centres on that moment of giving a gift, to "Make Someone Feel Special".
The campaign is accompanied by US acoustic artist Jasmine Ash's song, Starlight.
Ferrero marketing director Mauro de Felip says: "The launch of these new creative advertising campaigns provides us with an excellent platform to exhibit our market leadership in special sharing and gifting. Both creatives capture the 'new' special that is relevant to consumers, and demonstrates our ability as a business to adapt to current market conditions and understand shifting consumer attitudes."