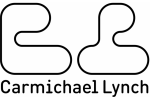 Carmichael Lynch,
Minneapolis
Follow
Update
110 North Fifth Street
Minneapolis, Minnesota 55403
United States
Phone: (+1) 612-334-6000
Fax: (+1) 612-334-6090
Carmichael Lynch names Stacy Janicki head of account management
July 25, 2012
Stacy Janicki will be the director of account management, senior partner, effective July 30. She will also be a member of the agency's senior-management team. Previously, Janicki was the director of account management at Colle+McVoy, where she served as a key leader across a portfolio of brands and was critical in the agency's growth initiatives.
Janicki is charged with providing inspired leadership to the account management department, integrating client strategies across multiple disciplines and setting the standard for long-standing, successful client relationships. She also will be a core member of the new business team, reporting to Carmichael Lynch CEO Mike Lescarbeau.
"Stacy is a high-achiever who inspires everyone around her to perform at their very best," Lescarbeau said. "Her passion for success and outstanding leadership traits will help us attract and retain the very best clients and the brightest talent in advertising. Stacy is a smart, strategic thinker and a real champion for great creative work."