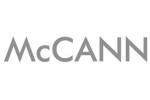 McCann Erickson New York,
New York
Follow
Update
622 Third Avenue
New York, New York 10017
United States
Phone: (+1) 646-865-2000
Fax: (+1) 917-661-3311
IKEA Appoints McCann As Global Agency of Record for IKEA.com
October 27, 2011
New York, October 27, 2011- IKEA, named Advertiser of the Year at the Cannes Lions Festival of Creativity, today announced the appointment of McCann as the global agency of record for IKEA.com following a competitive review. This appointment marks the second global IKEA assignment for McCann this year. In August, IKEA named McCann as global agency of record for the iconic IKEA catalog, with a remit to enhance the catalog with technology and storytelling. Prior to these assignments, IKEA had never appointed a global agency of record for any aspect of their marketing communications.
McCann will be responsible for rethinking and redesigning the IKEA.com site and user experience on a global scale, and will work closely with IKEA's in-house digital team based at IKEA offices in Helsingborg and Älmhult, Sweden.
"McCann understands our business and our culture," said Lena Simonsson Berge, Head of Global Communications for IKEA. "This fact, combined with their digital and storytelling capabilities, makes them the perfect choice for this critical assignment."
McCann has made a significant investment in digital in recent months, adding developers, technologists, UX and IA specialists, designers, social strategists and digital project managers alongside critical hires such as Vice Chairman and Executive Creative Director Andreas Dahlqvist, Global Chief Innovation Officer Matt Freeman, Executive Creative Director Natalie Lam, EVP of Innovation Tim Harris and Mark Fallows, who leads the Creative Technology Group. This appointment marks a new chapter in McCann's transformation story, with digital now firmly at the core of its offering.
Linus Karlsson, Chief Creative Officer of McCann NY and London said, "IKEA is one of the world's best brands with a shopping experience that is unmatched. A trip to the IKEA store is an adventure and it is a step into the story of IKEA. That kind of experience needs to exist wherever the consumer encounters the brand. We have been working to infuse the catalogue with new ways to engage with the IKEA story. We will now bring that same experience to the one's online and mobile life."
For more information, contact:
Joe Benarroch
SVP, Global Director, Corporate Affairs
McCann Worldgroup
622 Third Avenue
New York, NY 10017
O +1.646.865.2167
M +1.773.405.1252
joe@mccann.com