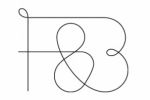 Forsman & Bodenfors,
Göteborg
Follow
Update
Kyrkogatan 48
Göteborg 411 08
Sweden
Phone: (+46) (0) 31 176 730
Unicef / The Good Guys Christmas
December 10, 2013
Doing good has never been easier. With just a few clicks on your computer you can buy life saving products in UNICEFs webshop. UNICEF makes sure that the products reaches the children who need them the most, and you recieve a gift card that you can give as a Christmas gift. Super simple. But that hasn't always been the case. Before the internet, if you wanted to save lives, you had to man up and do it yourself. To show how much easier it is today we teamed up four characters, who in very different ways, did great things.
The Dinner Party
Download movie (QT H.264 1080p)
The Greatest Story
Download movie (QT H.264 1080p)
Jesus Goes Online
Download movie (QT H.264 1080p)