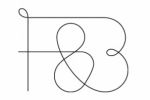 Forsman & Bodenfors,
Göteborg
Follow
Update
Kyrkogatan 48
Göteborg 411 08
Sweden
Phone: (+46) (0) 31 176 730
Five nominees in The Webby Awards
April 9, 2014
Webby announced their nominees yesterday and we're happy to tell you that five of our campaigns made it to the top list. The judging panel has chosen the five best entries in each category and now it is up to the public to vote for the winners. We were also awarded with two honorees for the beautiful mobile app "First Tracks" by Helly Hansen.
Please help us win our first Webby by voting on one (or all <3) of our nominees:
Online Commercials - The Epic Split
Branded Content - Live Test Series
Interactive Advertising & Media - The Chase 360°
Interactive Advertising & Media - The Epic Split