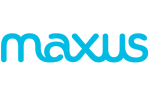 7th Floor, Lacon House 84 Theobalds Road
London WC1X 8RW
United Kingdom
Phone: (+44) 020 7025 3900
Fax: (+44) 020 7025 3901
Mercedes-Benz - "Mercedes-Benz #YouDrive" - Maxus Global
Mercedes-Benz #YouDrive
Mercedes-Benz
Daimler AG
Maxus Global
United Kingdom
Mercedes-Benz #YouDrive
| | |
| --- | --- |
| Product Name | A-Class |
| Product Category | Cars |
| Language | English |
| Date of First Broadcast/Publication | June 14, 2013 |
| Media Type | Case Study |
| Length | 117 Seconds |
| Awards | Cannes Lions International Festival of Creativity, 2013 (Silver Lion) for Cars & Automotive Services |
Story
A world first in interactive television marketing, using a hashtag to unveil a story..
Concept
Mercedes wanted us to launch the new A-Class to a younger audience.
We needed to move brand perceptions away from 'sedate luxury' as well as driving 50,000 retail leads.
Problem
Our young audience hate being passengers – they're used to driving content and conversations.
So we gave them power over something they'd never had power over before – the world's first real-time audience driven TV commercials.
Using Twitter, viewers drove the action over three commercials in a single show.
Result
We generated a 140% increase in brochure requests and 77,000 leads.
Two months after launch, A-class represents 6.2% of the UK hatchback market.