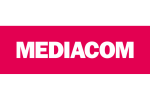 MediaCom Latin America,
Buenos Aires
Follow
Update
Charcas 5051
Buenos Aires C1425BOC
Argentina
Phone: (+54) 11 4129 2800
Fax: (+54) 11 4129 2801
Gillette - "Gillette Body Sense Launch " - MediaCom Mexico
Gillette Body Sense Launch
Gillette
Procter & Gamble
MediaCom Mexico
Mexico
Gillette Body Sense Launch
| | |
| --- | --- |
| Product Category | Razors, Blades |
| Media Type | Case Study |
| Length | 120 Seconds |
| Awards | Best Effectiveness Award, 2013 () for Best Launch Award & Best Communications Strategy Award |
| | |
| --- | --- |
| Marketing Director Gillette Lat Am | Mariana Mcquattie |
| Marketing Director Gillette Mexico | Cesar Jaramillo |
| BBDO | Mayela Miranda |
Story
TO MAKE MEN SHAVE MORE WE HAD TO SHOW THEM THAT THERE WAS MORE THAT THEY COULD SHAVE!
As Gillette already had 80% of the shaving market, our challenge was not so much about growing share as about growing the market.
But how do you make men shave more? Our insight was that we had to give those more to shave. That is, we had to give Mexico's naturally conservative men "permission" to shave parts of their body that they'd never previously considered shaving. This would increase the demand of blades, and therefore augment the whole sales of the Gillette portfolio.
So the goal was to encourage men to shave their head, chest, back, armpits… and beyond! 
Problem
The problem was that body shaving in Mexico was not part of the Mexican men grooming culture. Nearly 90% of Mexican men had never shaved their body. Many of them thought it taboo and believed that it was not socially accepted - by their peers or by women.
In short, to grow Gillette sales, we needed to change the opinions, attitudes and shaving habits of every man in the country! 
Result
THIS POWERFUL, RADICAL PR COMMUNICATION MODEL – A MEDIA FIRST FOR THE CLIENT IN THIS TERRITORY – BOOSTED ANNUAL SALES BY 20%.
Gillette awareness grew from 35% to 63% in 4 months – anew record level.There were more than 10 Million views of our educational e-videos and Gillette e-video ads, twice than the P&G Mexico norm - another record.And more men actually tried the 'body shaving experience.' This grew the body shaver's base 33% in these first 4 months of activation.Finally, more men shaving more parts of their body (or planning to!) led to more blades sold. Gillette volume sales grew beyond 20% vs year ago, far ahead of expectations and achieving its full year Sales target in just 4 months! The quickest growth in years.