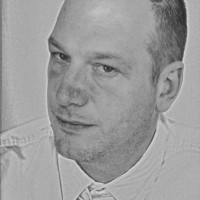 Feedback
AdForum Creative Profiles are currently in beta, let us know if you see anything wrong in this profile.
Report an issue
Worked As
Business Sectors
People i worked with
More
Dennis Lenarduzzi
Creative Director at workspace.
Edmonton, Canada
Positions
Partner and Creative Director
workspace.
November 2014 - Current (4 months)
Past President
Advertising Club of Edmonton
April 2009 - April 2011 (2 years)
Creative Director
RED The Agency
October 2003 - November 2014 (11 years 1 month)
Oversaw a large group of creative and digital staff in both the Edmonton and Vancouver offices. Clients work in social marketing, corporate branding and comprehensive advertising campaigns.
Instructor - Design Studies
Grant MacEwan University
January 2002 - January 2004 (2 years)
Typography. Fundamentals of Design. Design in three dimensions.
Partner and Design Director
Hothouse Design Studio Inc.
January 1995 - September 2003 (8 years 8 months)
Partner
Hothouse Design Studio Inc.
January 1992 - January 2004 (12 years)
Education
Graphic Design Environmental Major
MacEwan University
September 1983 - June 1985 (1 year 9 months)
Distinguished Alumni
Skills
Skills
Creative Development, Brand Development, Advertising, Creative Direction, Corporate Identity, Art Direction, Graphic Design, Typography, Corporate Branding, Photography, Adobe Creative Suite, Logo Design, Digital Strategy, Illustration, Graphics, User Interface Design, Social Networking, Interaction Design
Update my Profile
Popular Works