Michael Downing
Director at Wanda Paris
France
Summary
Michael Downing started directing as a small child, when he used to tell his friends what game they were going to play and how it would end. He later studied acting and started his own small theatre company. He graduated from the American Film Institute and won a student Academy Award for his graduating short film, entitled Fine. His first American commercial was a Bud Light Super Bowl spot entitled Skydiver, which is still one of the most popular Super Bowl spots ever. 
Awards:
Pencil
Bronze Lion
AICP award
Student Academy Award
Bessie - Canadian advertising award
Porsche racing - first place in Southern California event
My hot wife
A second place soccer trophy for some league in Los Angeles when I was a kid and no-one else really played soccer in North America
Junior basketball champs when in high school 

Positions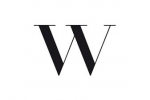 Director
Wanda Paris
La Plaine Saint Denis, France
May 2014 - Current
We are a commercial, music video and a digital production company.
We produce directors, graphic designers, photographers, art directors, performers and contemporary artists
We believe that each director has his own universe and path to accomplish. Our commitment is to invest important means in order to allow them to reach their goals, and to support their development with our knowledge of the markets. We think that, for each one, we must be a particle accelerator that provoke favorable situations
Add Positions
Education
Popular Works
View All