Feedback
AdForum Creative Profiles are currently in beta, let us know if you see anything wrong in this profile.
Report an issue
Worked As
Business Sectors
Awards
2003 International Automotive Advertising Awards (IAAA) Bronze
Rob Quish
CEO, JWT Specialized Communications at JWT New York
United States
Positions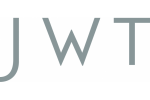 CEO
JWT Atlanta
Atlanta, United States
JWT Atlanta relies on data, strategy and daily multidisciplinary collaborations to identify and quickly take advantage of opportunities for growth within our clients' markets and categories. In plain terms, that means we work smarter than the average agency. We are the strategic business partner marketers say they really need: digitally savvy, proactive, nimble and metrics driven. We are problem solvers with award-winning creative sensibilities.
Inside our offices you'll find developers, media planners, strategists, designers, analysts and producers. We consider them all creatives, and expect each to focus on driving sales, building brands and inspiring consumer loyalty on behalf of our clients. Marketing is a business function. We are an agency that understands that.
JWT Atlanta is backed by the strength and resources of our global network. With offices in Dallas and Houston, we provide a full range of integrated agency services.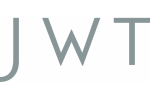 CEO, JWT Specialized Communications
JWT New York
New York, United States
Founded in 1864 and headquartered in New York City, J. Walter Thompson is one of the world's oldest and largest advertising agencies. In 2005, the company dropped J. Walter Thompson in exchange for JWT.
JWT is a full-service agency that provides its clients with: strategic planning, communication planning, advertising, CRM, direct, design, digital, media planning, public relations, promotions/events, social media, analytics, branding, shopper marketing, internal communications and brand journalism.
With nearly 10,000 employees across more than 200 offices in over 90 countries across the globe, we sell more products to more people in more places than any other agency in the world.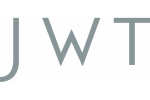 President, CEO
JWT INSIDE
New York, United States
Add Positions
Education
Popular Works