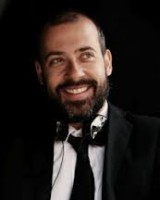 Feedback
AdForum Creative Profiles are currently in beta, let us know if you see anything wrong in this profile.
Report an issue
Worked As
Awards
2004 International Car Advertising Film Festival / SATCAR, Festival International du Film Publicitaire Automobile Special Prize (3)
2004 Cannes Lions International Festival of Creativity Bronze Lion
1999 Prix Club des Directeurs Artistiques First Prize
1999 Epica Awards Finalist Diploma
Shaun Severi
Director at Wanda Paris
France
Summary
Educated in an English Benedictine boarding school Shaun Severi came to Paris in the early 90s' to study at ESAG Penningen art school and never left. He learned the ropes of the advertising world as an Art Director at Ogilvy but after three years, made his way back to his first love, filmmaking, in 2011 Shaun also got a degree in screenwriting from the prestigious UCLA Film School in Los Angeles.
Shaun's first films for VW and Amnesty won him several Lions in Cannes and launched his career as an advertising director. In parallel, he has been working on his own projects, writing and directing two short films, the award winning "CITIZEN versus KANE" and recently "There's no "I" in team" which was selected by the Agence du Court metrage as the pick of the crop for the 2011 Cannes short film corner. He also completed the pilot and first few episodes for a short form program "No Working Job".
Shaun continues to work as an advertising director for such blue chip brands as Renault, L'Oreal, Ford, Decathlon, Pioneer, Opel, Nissan, McDonalds, Visual and Eram and is now working with Wanda to develop his passion for comedy and dialogue in his future commercial films. 
Positions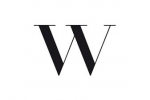 Director
Wanda Paris
La Plaine Saint Denis, France
May 2014 - Current
We are a commercial, music video and a digital production company.
We produce directors, graphic designers, photographers, art directors, performers and contemporary artists
We believe that each director has his own universe and path to accomplish. Our commitment is to invest important means in order to allow them to reach their goals, and to support their development with our knowledge of the markets. We think that, for each one, we must be a particle accelerator that provoke favorable situations
Add Positions
Education
Popular Works
View All