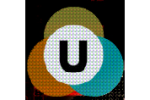 Union Editorial,
Los Angeles
Update
12200 W Olympic Blvd Suite 140
Los Angeles, Califorina 90064
United States
Phone: (+1) 310 481-2200
Fax: (+1) 310 481-2248
About Us
We are a commercial, music video, trailer and film editing company with offices in New York and Los Angeles. We also have finishing and VFX in both offices and mixing in Los Angeles. All of our editors are available to work on both coasts and on location.