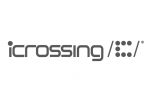 300 W. 57th Street
New York, New York 10019
United States
Toll-Free Number: 866-620-3780
Phone: (+1) 212-649-3900
Fax: (+1) 646-280-1091
Number of Employees: 900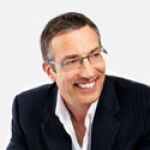 Brian Powley
Global President, iCrossing
Brian Powley joined iCrossing in 2007 to manage our San Francisco office. His relentless drive to provide value for clients, insatiable appetite to know their business and passion for working in partnership to help solve their business problems quickly earned Brian the responsibility of driving domestic client satisfaction as global president.
Brian came to iCrossing with over 25 years of experience in advertising and marketing services. He has had full P&L and operating responsibility, and has held global roles in account management, business development and executive leadership at agencies such as OgilvyOne Worldwide, MRM Worldwide and Modem Media. Brian has been involved in digital marketing since 1998.
Brian is a native of the U.K., and has served in the British Army.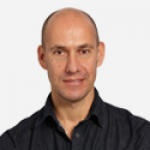 Patrick Stern
Chief Creative Officer, iCrossing
Pat Stern joined iCrossing in 2011, in the newly formed role of global chief creative officer, to lead the agency's global creative offering and help iCrossing become a creative powerhouse.
Pat has more than 15 years of experience developing award-winning creative work for clients, including Nike, Apple, Walmart, Jaguar, Kraft Foods and Dos XX. Prior to iCrossing, he served as vice president, executive creative director at R/GA, where he successfully managed the agency's Walmart account, inspiring a global team to drive innovation for the iconic brand. Before that, Pat was the creative director for digital at TBWA\Chiat\Day's Media Arts Lab, where he helped create the iconic "Get a Mac" campaign for Apple, which Adweek named "the campaign of the decade." He also helped create several global campaigns for iPod and iTunes. In an earlier role at R/GA, Pat led the Nike team responsible for all U.S. digital marketing initiatives, including Nike.com, Nikebasketball.com, Nikerunning.com, Nikegoddess.com and Nikelab.com. Pat has received hundreds of top industry awards for his work, including Cannes Lions and One Show Pencils.
Pat has also started and run his own company, 10x Studio, a digital design firm focused on leveraging technologies and open-source software to create sites that tap into the exploding connectedness of the web. He has also held senior posts at Euro RSCG Worldwide and Organic, doing award-winning work for clients such as Volvo, Dos XX, Charles Schwab, Bank of America, Sirius Satellite Radio and Jeep.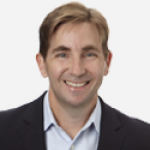 Jonathan Adams
SVP, Media, North America, iCrossing
Jonathan Adams brings over 20 years of digital and traditional experience to his role as senior vice president, media, North America. During his career, Jonathan has managed clients such as Bristol-Myers Squibb, Motorola, American Express, Sears, IBM, Kimberly-Clark, Procter & Gamble, Marriott Hotels and Unilever.
Prior to joining iCrossing, Jonathan was senior vice president of global media for Digitas, where he drove both digital and integrated media relationships for clients such as Delta Air Lines, Equifax, Mead Johnson and Kraft. Before Digitas, Jonathan was senior partner and group media director for OgilvyOne, where he founded their Digital Media Consultancy and led a variety of accounts and new business efforts. Prior to Ogilvy, Jonathan honed his skills in traditional advertising at Lowe & Partners and The Media Edge.
Jonathan's impressive career has caught the industry's attention. In 2003, Advertising Age named him a "Digital Player" and in 2004, Media Magazine named him one of the "100 People to Know in Media." Jonathan served as chairman of the AAAA Digital Marketing Committee from 2003 to 2006, and has recently held advisory board posts with iMedia, the ARF, the IAB, The Weather Channel, Microsoft and Google.
Jonathan earned a Bachelor of Science in advertising and management from the University of Florida. He lives in Stamford, Connecticut with his wife, Karen, and twin boys.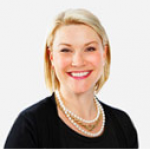 Amanda McElroy Moore
SVP, Business Development, iCrossing
Amanda McElroy Moore has an almost superhuman ability to develop business relationships and win over new clients wherever she goes – in airports, on trains, in the produce aisle at the supermarket. Take that raw talent, add over 10 years of interactive business development experience and Amanda is a powerhouse as senior vice president of business development for iCrossing in North America. Since joining the company in 2007, Amanda has run business development in Chicago, where she closed the company's first AOR with Vail Resorts, managed integrated sales with Hearst and developed relationships with two notable home retailers, a major electronics brand and marquis clients including FedEx.
Prior to joining iCrossing, Amanda served as director of business development for Agency.com where she focused on the Midwest market. She began her career in business consulting at Arthur Andersen after graduating Cum Laude from Vanderbilt University.