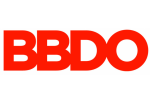 One Alliance Center 3500 Lenox Road Suite 1900
Atlanta, Georgia 30326
United States
Phone: (+1) 404 231 1700
Fax: (+1) 404 841 1871
Number of Employees: 240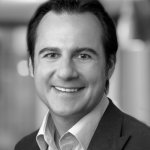 Drew Panayiotou
President and CEO
Gill is President & CEO of the Atlanta office. He brings an impressive, if not contagious, focus on the power of great creative. He has worked on some of the most famous brands in the business, has led Cannes and Effie winning teams, and has remained a steadfast proponent of great work.
This is actually Gill's second time at BBDO, as he ran the FedEx account while at BBDO New York. During this time, he led all agency efforts behind the creation and launch of the FedEx Kinko's (now FedEx Office) retail brand. He then became CEO of Publicis New York, where he managed an agency of 300+ people and championed cross discipline partnerships with other Publicis Groupe companies. Most recently, Gill was global business director at DDB, where he managed Anheuser-Busch InBev's Budweiser brand. In addition to guiding integrated marketing strategy, award-winning work, and expansion into new markets, he also spearheaded agency efforts in support of Budweiser's sponsorship of the 2012 FIFA World Cup.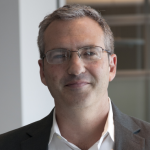 David Sackin
EVP, Director of Insights & Analytics
David is Managing Director of The Worth, BBDO North America's analytics consultancy which is housed within BBDO Atlanta. He is responsible for client leadership across all three of the department's service lines: marketing ROI, digital performance, and innovative ways to understand the voice of the consumer. Current clients for The Worth include AT&T, FedEx, Starbucks, SC Johnson, REI, Florida Blue, and The Georgia Lottery.
David has over 20 years of experience in marketing and market research. Prior to coming to BBDO in 2010, David was co-leader of Global Customer Insights at McKinsey and Company, conducting strategic branding and pricing research for Michelin, Nestlé, Nike, P&G, Best Buy, the U.S. Postal Service, and Miller Brewing. Before that, David led retail market research in the U.S. for The Coca-Cola Company.
David has a strong track record of developing consumer insights that deliver tangible profits – a pricing strategy that netted $114 million in profits for Michelin, creation and development of the "Forever Stamp," the best-selling stamp in history for the U.S. Postal Service, and a portfolio strategy for Gillette that netted $35 million in incremental profits. Now, as leader of The Worth, David helps clients and client service teams to uncover business-impacting insights for creative strategy development and media spend optimization.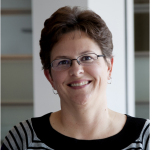 Sara Jones
EVP, Chief Financial Officer
Behind the scenes of every great agency and all the great work is someone who makes sure everything is operating like clockwork – work flows, bills are paid, and all the details are handled to the highest standards. At BBDO Atlanta, Sara Jones handles these responsibilities. We like to think of her as our "Master of Details." With over 25 years of experience, Sara is responsible for all of the agency's financial operations, overseeing an exceptional team whose job is to manage hundreds of millions of dollars in annualized client billings and vendor payments.
Sara began her career in health care, working for HCA and Humana, and then found her way to the advertising industry in 1989. Prior to joining BBDO Atlanta in 2001, she served as Chief Financial Officer at another ad agency.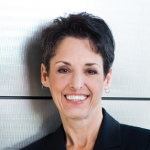 Debbie's goal is to recruit the most talented people in the business and do everything in her power to keep them, celebrate them, support them, and nurture them. Her compassion and intuitiveness have played a huge role in the fact that BBDO Atlanta has repeatedly been named one of the Top 10 Best Places to Work in Atlanta by the Atlanta Business Chronicle.
Debbie joined the BBDO Atlanta family in 1990 as Human Resources Manager. Today, she manages three departments at the agency: human resources, office management, and administrative services. In addition, Debbie supervises the agency's learning and development initiative that offers employees a multitude of training courses in an ongoing effort to encourage and facilitate professional development. She inspires our managers to be great mentors. And she works every day to create and maintain an environment where very talented people are genuinely excited about creating great ideas together.
Debbie is also an esteemed member of the Human Resources Management Team for BBDO North America.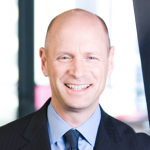 Doug Walker
EVP, Management Director
Doug leads the AT&T business, overseeing one of the agency's largest and most important accounts. He's successfully led the team through two mergers and one of the most competitive categories in marketing. Doug has more than 20 years' experience building brands and driving transactions in a variety of categories, including consumer packaged goods, retail, travel and hospitality, and technology.
Prior to joining BBDO, Doug was a managing partner at DDB Dallas. There he managed accounts including American Airlines, Nokia, the Texas Lottery, Ben Hogan Golf, Barden, Honeywell, Budget Rent A Car, and Haggar Apparel. Doug's career also includes more than 10 years of multinational experience, most notably serving as Worldwide Account Director for American Airlines. In that role, he directed account activities in 32 countries throughout Europe, Latin America, and Asia. His work for American Airlines earned several prestigious awards including a Cannes Lion. In addition to his account duties, Doug spearheaded new business and DDB University training.