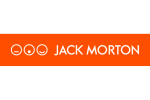 Jack Morton Worldwide,
New York
Follow
Update
909 Third Avenue
New York, New York 10022
United States
Samsung - "Samsung CES Keynote- New York" - Jack Morton Worldwide
Samsung CES Keynote- New York
Samsung
Samsung
Jack Morton Worldwide
United States
Samsung CES Keynote- New York
| | |
| --- | --- |
| Product Category | Consumer Electronics & Audio-Visual |
| Media Type | Case Study |
| Length | 178 Seconds |
Concept
Samsung's components are what make the impossible, possible.
They are the invisible magic in nearly every device we use every day.
We needed to visualize and bring the benefits of Samsung components to life.
Problem
Samsung's Component Division wanted device manufacturers, customers and end consumers to understand the breadth of Samsung's Device Solutions and the end benefit of Samsung's comprehensive approach to components.
Result
On the day of the Keynote, Samsung was named the Most Tweeted about Brand at CES by Mashable.
Other soundbites include:
• The company's Day 2 keynote address — whose highlights included an unprecedented
8-core mobile processor and former U.S. president Bill Clinton — fueled its Twitter
dominance that day, accounting for about 30% of all CES-related tweets. – Mashable
• A speech by the head of semiconductor development at Samsung Electronics might seem like a snoozer. But the South Korean giant kept the Consumer Electronics Show crowd entertained with technology, while a former president issued a call to action on social issues. - WALL STREET JOURNAL BLOG: DIGITS