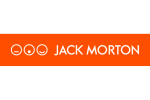 Jack Morton Worldwide,
New York
Follow
Update
909 Third Avenue
New York, New York 10022
United States
Number of Employees: 850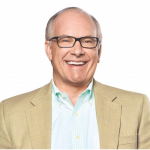 Josh McCall
Chairman & CEO
Phone: (+1) (617) 585-7000
BOSTON
As Chairman & CEO of Jack Morton Worldwide, Josh's vision for the agency is "to foster an ideas-led culture that creates the world's most powerful and engaging brand experiences, and to help our clients build the world's most talked-about experience brands."

Josh became CEO in March 2003 and added the title of Chairman in 2007. Under his leadership, Jack Morton has invested in its core offerings to help launch products and brands; engage customers and consumers; and align employees and sales channels. Through his stewardship, the agency has grown globally, with offices in the US, UK, Australia, China and the Middle East and has invested in enhanced planning, measurement and digital capabilities. During his tenure the agency has elevated its creative talent, winning dozens of awards from industry bodies including the Cannes Lions, Effies, Stevies, EX Awards and Webby Awards.
Josh is a graduate of the University of Pennsylvania and serves on the board of City Year Boston, a national youth service corps.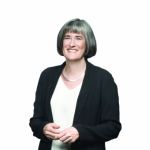 Charlotte Merrell
EVP, Worldwide Human Resources
Phone: (+1) 617.585.7000
BOSTON
Charlotte Merrell leads Jack Morton's worldwide Human Resources operations and is charged with building the infrastructure that will enable it to attract, develop, motivate and retain the talent needed to be an ideas-led agency.
Charlotte joined Jack Morton in 2001, following a consulting relationship in which she assisted Jack Morton in a comprehensive compensation project that aligned pay practices with evolving business models. Additionally, she was integral in managing Jack Morton's acquisition of Caribiner International.
Prior to joining Jack Morton, Charlotte was a Senior Consultant and head of the Reward Practice in the HayGroup's Boston office. She earned an MBA from the Harvard School of Business.
Julian joined Jack Morton in 2002 as Director of Operations in London and became Managing Director in 2005. Under his leadership the European operation has grown significantly in size and reputation. In January 2009, Julian joined the Executive Team and in 2011 became President, EMEA.
In Julian's 25 years in the business he has been responsible for major communications projects for numerous clients, including Toyota, Lexus, Philips, Shell, the British Government, Ericsson, Nokia, HP, Barclays and over 100 projects for General Motors Europe. His work has won over 30 creative awards and he has served as a member of the board of the International Visual Communications Association.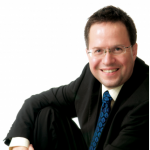 Ben Taylor
President, APAC
Phone: (+86) (86) 21 2411 0060
BEIJING
As President, Asia-Pacific, Ben Taylor's role is to oversee Jack Morton's offices in Hong Kong, China, Singapore and Australia. Ben joined in 2005 to head up Jack Morton's expansion in Asia and build teams and a growing client portfolio throughout the region. Ben took a wider remit to include Australia in 2009 and was promoted to President in 2011.
Under Ben's leadership, Jack Morton's Asia Pacific operations now work for many of the world's leading brands including Procter & Gamble, MasterCard, Pfizer, Ford, Microsoft and Standard Chartered Bank.
Ben started his first events company at 15 in the UK and has been at the forefront of our industry ever since. Ben's experience is broad, including some of the most famous (and infamous) celebrity events to property launches viewed by millions. Recently, Ben has driven major consultative projects for leading international brands wishing to reach Chinese audiences as well as Chinese domestic brands wishing to reach a global audience.