Summary
With a bachelor?s degree in Publicity and Advertising from PUCCampinas, Borghi?s started his career in 1989 at Standard Ogilvy. He also worked for at Talent, FCB and DM9/DDB, agency where he developed together with Erh Ray some of the most successful and awarded campaigns of Brazilian and international advertising, such as Parmalat?s ?Mamíferos? (mammals), ?Carlinhos? (against prejudice to people with Down?s Syndrome), jobs for Universo on Line (portal launching), Honda, Michelin, Itaú, Electrolux, Valisére, Antarctica, Volvo, Microsoft, Philips, Jornal da Tarde and others. In 1999, Borghi went to Leo Burnett as President and Creative Director, becoming President of the agency in 2001. At this time, he created successful campaigns for BankBoston, Frescarini and Fiat, which became market leader in the country, for the first time. In December 2002, together with Erh Ray, founded BorghiErh® Creative Intelligence, a 100% Brazilian agency. In December 2006, BorghiErh merged with Lowe and he assumed as president. In his career, he was awarded several prizes: Most Awarded Copywriter by the Archive Magazine (1999), Cannes (13 Lions), One Show (10 awards), New York Festival (11 awards), London festival (7 awards), Clio (10 Awards) and Abril Awards (one of the most important Brazilian festivals ? 15 awards).
Positions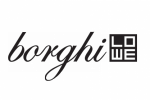 President
Borghi/Lowe
São Paulo, Brazil
December 2003 - Current
Borghi/Lowe is a Brazilian advertising agency and its name, actually, is formed by two surnames: Borghi and Lowe. Lowe is one of the biggest advertising groups in the world. In Brazil, Lowe has been present for 55 years, building strong brands such as Renault, Johnson & Johnson, OMO and Rexona with memorable campaigns. Borghi, in turn, comes from José Henrique Borghi. One of the most awarded Brazilian creatives, who has a long history with great brands such as Fiat, Parmalat, Itaú, InBev, Microsoft, American Express, among others. In 2006, the structure and global vision of a multinational agency joined forces with the expertise and creativity of an independent and 100% Brazilian startup created by Zé Borghi. From this merger, Borghi/Lowe was born.
Add Positions
Education
Popular Works
View All