Feedback
AdForum Creative Profiles are currently in beta, let us know if you see anything wrong in this profile.
Report an issue
Worked As
Director of Photography
Account Director
Business Sectors
Health & Pharmaceutical Products
Breakfast Cereals
Culture, Leisure & Sport
Lingerie, Underwear, Pajamas
Banking, Finance, Law & Insurance
Institutional/Public Interest/Non-Profit Org.
More
Awards
2000 AWARD / Australasian Writers and Art Directors Entrant
Michael Wood
Managing Director at Leo Burnett Company, Inc.
China
Experience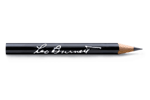 CEO, Greater China
Leo Burnett Ltd.
Hong Kong, China
Add Positions
Education
Popular Works
View All