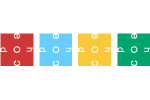 Epoch Films,
New York
Update
180 Varick Street, Suite 1206
New York, NY 10014
United States
Phone: (+1) 212 226-0661
Fax: (+1) 212 226-4893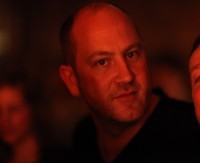 Martin hails from Denmark where he graduated from the National Film School.
In 2007 he directed the 25min short 'We Who Stayed Behind' and the 45min 'Young Man Falling', the latter of which was selected for the Critics Week in Cannes. His commercial for IKEA won 'Best Direction' at the Creative Circle Awards in 2008 and he has since then won numerous awards including 'Best Director' at the 2009 MVA´s and several D&AD Pencils among other awards for his poetic and dynamic work. 
Jeff Preiss is a filmmaker living in New York. He graduated from the Bard College film program in 1979 having studied with Adolfas Mekas, Bruce Baillie, Warren Sonbert, and P. Adams Sitney. During the eighties he became involved in the production of experimental cinema showing works at venues including The Collective for Living Cinema, San Francisco Cinematheque and P.S.1 Contemporary Art Center Work from this time was included in ?Big as Life, a History of 8mm? at the Museum of Modern Art, New York. Through much of the 80s he was co-director of the pioneering Lower East Side Film series ?Films Charas? and a board member of The Collective for Living Cinema. In 1984 he traveled to Berlin to shoot the Rosa Von Praunheim produced Vampire Film, DER BIS. In 1987 he was invited by photographer Bruce Weber to be Director of Photography on a series of short films and two feature documentaries, BROKEN NOSES and LET'S GET LOST, the latter winning the Venice Film Festival Critics Award and an Academy Award nomination for best documentary. After three years of collaborating with Weber, Preiss? film career began to include directing television commercials and Music Videos (clips for Iggy Pop, Malcolm McLaren, REM, B52s, Mariah Carey / Nike, Coke, Sony, American Express among others). In 1995 he became a partner in the production company Epoch Films. During this period he continued to shoot experimental projects and completed a series of video installations in venues including Musée d?art moderne de la Ville Paris, Museum Boijmans in Rotterdam, MediaCity 2000 in Seoul Korea, The Pompidou Center and Galleria Continua for Museum in Progress. The 8 screen film installation ?33 CHRONOLOGICAL SEQUENCES SPANNING FOUR TRIPS TO THE SITE OF THE DUTCH EMBASSY IN BERLIN? commissioned by Rem Koolhaas is currently traveling with the OMA/AMO retrospective CONTENT. Mr. Preiss is also a founding member of the experimental gallery ORCHARD (http://www.orchard47.org) in New York City where he exhibits and uses as a studio base of production.