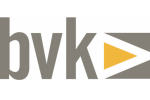 250 West Coventry Court Suite 300
Milwaukee, Wisconsin 53217
United States
Toll-Free Number: 888 347-3212
Phone: (+1) 414 228-1990
Fax: (+1) 414 228-7561
Number of Employees: 200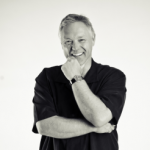 Michael Voss
President & CEO
Every business that's built for the long haul needs a growth engine. And BVK has precisely that in Michael. As one of the founding partners of BVK, Michael has managed to generate phenomenal growth, turning a small local shop into a national player. Key to BVK's success has been his belief in creating an environment that reduces layers and bureaucracy, and encourages initiative and personal growth. As comfortable in a boardroom as he is on a tractor, Michael can speak with equal insight and expertise about Nikkei averages, emerging technologies and tying flies. He's a Renaissance man with a decidedly forward-thinking philosophy: BVK's success is inseparably linked to the success of its clients. In other words, when Michael leads, good things follow.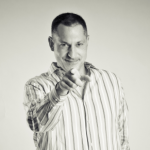 Bret Stasiak
Managing Director, Account Service & Planning
They made a movie a few years ago called "Analyze This." If Bret wasn't busy in advertising, he could've held a starring role. Seriously, his keen skills in analysis make him a true insight specialist—blending the art of marketing with the sciences of technology and analytics for over 20 years. A ten-year BVK veteran, Bret's passion for putting the customer at the center of the marketing process led him to start the Insight Group at BVK. Organizations from Southwest Airlines Vacations to Stanford Hospital and Clinics have called his thinking disruptive because it challenges the way they approach marketing. Prior to joining BVK, Bret held several senior level marketing positions in the online retail and travel sectors. In the final analysis, if you need to understand your customers, Bret is someone you want on your team.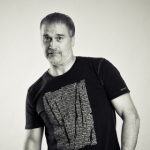 Gary Mueller
Executive-VP, Creative Director
Our fearless leader. Gary has helped build BVK's award-winning creative department over the past two decades. A copywriter, by trade, Gary's work has been lauded by everyone from Adweek, Ad Age, and Creativity Magazines, to Newsweek, CNN and the New York Times. And his writing has won virtually every award imaginable, from the prestigious Canne's Lion to the coveted One Show Pencil. With a penchant for breaking the rules, Gary's work has appeared in four advertising textbooks, and his commercials have shown up around the globe on programs from CNN's World's Greatest Commercials, and FOX's World's Funniest to NBC's World's Best Advertising and CNBC's Big Idea. His work for the Beaches of Fort Myers-Sanibel has won over 200 local and national tourism awards. And his now infamous "Spot a Day" campaign during the Gulf Oil Spill was called one of the most creative tourism crisis management efforts in the country by the New York Times.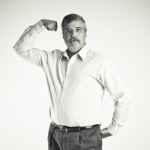 Joel English
Managing Director, Health & Business Development
As BVK's head of Business Development, Joel plays a critical role in ensuring the agency's long-term growth. Since joining BVK in 1989, he has become one of the most respected healthcare strategists in the country, having worked with over 100 healthcare clients ranging from hospital systems like Tenet Healthcare, Stanford Hospitals, St. Luke's and Intermountain Healthcare to Fortune 500 companies like Pfizer and Baxter International. Joel's insights on industry trends are often found on the pages of Modern Healthcare and Healthcare Marketing Advisor. This past year, he was honored with SHSMD's prestigious Award of Individual Professional Excellence.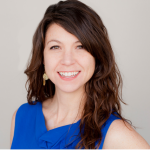 Sara Meaney
Managing Director, Earned Media
Phone: (+1) 414 228-1990
smeaney@bvk.com
since April 2013
Contact for
- New Business
- Public Relations
A Wisconsin native and boomerang Milwaukee resident, Sara cut her teeth in marketing in a roundabout way. A Psychology major and science/ math nerd, she began her career in healthcare marketing and sales training before moving overseas to build her portfolio of marketing strategy experience with a publicly traded Irish firm. A few years later, after leading the marketing communications of an M&A firm in Colorado, Sara returned to her native Milwaukee and ultimately launched and grew a specialized communication agency that quickly became known for its leadership in social media. When her firm grew quickly and interest poured in, she led the company through a merger with another agency, resulting in additional growth and client expansion. She joined BVK in early 2013 and oversees the Earned Media practices for the agency, which include public relations, social media, promotions & live events and the content strategy studio. She is involved in agency business development and service expansion. Sara is a sought-after keynote speaker and university guest lecturer at the undergraduate and graduate level. Sara has been recognized in the Business Journal's Forty under 40, is a graduate of the University of Wisconsin–Madison and has completed executive education programs at Harvard Business School and Kellogg School of Management. Sara supports a variety of local arts and education non-profit organizations as an active member of the boards of directors.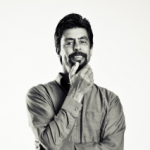 Mike Czerwinski
Vice President of Marketing Analytics
Growing up in the suburbs of Chicago, Mike was fed a steady diet of middle-class morality and Marvel comics. After overachieving through the public school system, Mike graduated high school with a Camaro and a mullet, and moved on to Rensselaer Polytechnic Institute in New York where he obtained his Ph.D. Better known by our clients as "Dr. Data," Mike is a mathematical physicist by training—and yes, technically this means he's a rocket scientist. At BVK, he applies this training by looking for patterns, relationships and correlations, which he uses to construct mathematical and forecasting models to both describe current trends and predict future ones. The insights gained by many of these analytical methods offer clients the ability to interact more personally with customers, which is a distinct competitive advantage. Prior to joining BVK, Mike applied these skills within a variety of industries, including catalog, online retail, travel, insurance and healthcare.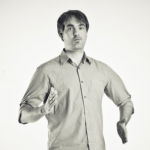 Kevin Kriehn
Group Director, Creative & Integration
Kevin may have been a switchboard operator in a previous life. Suffice to say, he manages a lot of moving parts. At BVK he has worked with nearly all of the agency's clients to help them connect with potential customers in an interactive world. He brings nearly 15 years of agency experience to BVK, and has been with us since 2000. His creative team combines the capabilities of new and emerging technology with a clear understanding of audience touch points to build meaningful engagements and experiences that drive consumers to action. With a strong focus on experience design and storytelling, Kevin is adamant about building sustainable brand engagements. You might say connecting with consumers is hardwired into his DNA.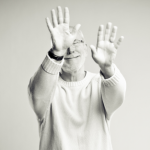 David Kelly
VP Media Director
David has been around BVK for so long that he actually blends in with the agency's interior decor. Well, at least with the accumulation of baseball paraphernalia covering his office walls. But that's just because you'll often see him walking around the agency clad in his favorite ballplayer's jersey. As a 30-year fixture of media working at BVK, McCann Erikson, and Wells Rich Greene on a variety of clients, David has seen the evolution of media technologies. From traditional television, radio and paper-based publications to new digital and online media, David understand the potential and actual implications of all varieties of media. But that's not the most impressive thing about David. Nor is the fact that he can rattle off every stat from the past five years for each player on the Kansas City Royals. It's that he performs as both the player and the coach on BVK's media team, mamaging some of the most innovative media thinkers while working directly with the data team on analyzing the metrics for market selection, and then strategically placing the media buy himself.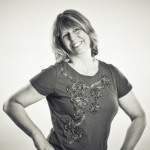 Jennifer Simmons
Vice President, Marketing Strategy & Research
According to some clients, Jennifer is the account's "info nympho." (We hope they're describing her role at BVK.) As brand planner, Jennifer digs deep into current and emerging trends, embracing data and information, and then turns her findings into insights that can facilitate the client's business marketing strategies. Within her 10-plus years working at BVK, Jennifer has played two vital roles: one, as a liaison between the agency and the client; and two, as interpreter, making sense of data and trends. Jennifer has also been a brand steward on various products and services during her tenure, including several travel brands. Jennifer helps to identify metrics and tie marketing communications strategies and tactics to the client's ultimate goal. She makes sure all research is actionable, helping to evolve the destination's brand while keeping it consistent with changing times and the area's growth. Any project, any brand, any challenge, Jennifer's love for the work in infectious and we're a healthier agency because of it. Call her what you'd like – info nympho or brand planner – but Jennifer is indisputably a major contributor to the success of a destination's brand.