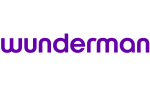 3 Columbus Circle
New York, New York 10019
United States
Phone: (+1) 212-210-3000
Fax: (+1) 212-880-7513
Coca-Cola - "Share A Coke" - Wunderman
Share A Coke
Coca-Cola
Coca-Cola Company
Wunderman
Australia
Share A Coke Project Connect
| | |
| --- | --- |
| Product Category | Beverages |
| Media Type | Case Study |
| | |
| --- | --- |
| Executive Creative Director | Matt Batten |
| Account Manager | Thomas Tearle |
| Designer | Alana Attard |
Concept
We used the power of the first name in a playful and social way to remind people of those in their lives they may have lost touch with or have yet to connect with.
The executions act as an invitation to share a bottle/can of Coke with someone you know, or want to know, and give people the tools to find, connect and share.
'SHARE A COKE WITH '

Wunderman were selected to be a part of a digital task force with representatives from ICON Communications, Naked Communications and Ogilvy.
Wunderman then developed (and continues to develop) all digital properties and assests to be rolled out across the three phases of the campaign - "Seed & Explode", "Participate" and Celebrate". These projects are as follows:
- Shareacoke.com.au (Live) - The campaign hub located on a Facebook tab where users can create a virtual can to send to their friends on Facebook, listen to 150 amusing songs that relate to 150 names that are available on pack and find out which Westfield Shopping Centres they can visit to get their names printed on cans at experiential outlets.Win $50K to share with mates'
- "Win $50K to share with mates" promotion on Coca-Cola's loyalty platform, CokeUnleashed.com.au (Live)
- Makeyourowncokead.com.au - A Facebook OpenGraph movie generator where users can recreate the campaign TVC staring their Facebook friends
- Snap-a-pack – An iPhone & Android Mobile Application that rewards consumers with 7Eleven deals for collecting the names on packs.
- Digital Rewards – Coca-Cola related desktop Wallpapers that can be personalized with first names and then redeemed as rewards on CokeUnleashed.com.au
Problem
Project Connect was developed in response to an entirely open brief, the purpose of which was to develop an idea that would drive mass reappraisal of the Coca-Cola brand in Australia.
agencies with making people sit up and take notice of Coke again, and to see it in a way that makes them actually consume the product, not just like the brand.
Project Connect must disrupt and truly engage consumers. It should have mass appeal, it should excite the sales force and customers, and most of all, it should inspire non-drinkers and lapsed users to pick up .
Result
Wunderman exceeded our digital KPIs which were:
- 27K shared virtual Coke cans
- 14K Coke ads created
- 40K mobile application downloads