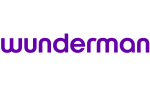 3 Columbus Circle
New York, New York 10019
United States
Phone: (+1) 212-210-3000
Fax: (+1) 212-880-7513
Number of Employees: 6900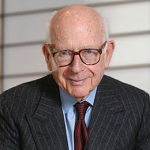 Lester Wunderman
Chairman Emeritus and Founder
Lester Wunderman—consultant, professor, author and photographer—is chairman emeritus and founder of Wunderman. He believes, "If there is a lesson to be learned, it is to not do anything half-heartedly. If you're going to do it at all, give it all you have to give."
Mr. Wunderman is an advertising legend and the pioneering father of direct marketing. The visionary marketing techniques he conceived and perfected over his long and brilliant career transformed the advertising industry and continue to shape the interactive marketplace.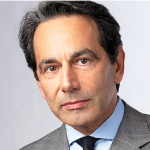 Daniel Morel
Chairman and CEO
"Client-driven" is perhaps the best way to describe Wunderman chairman and CEO Daniel Morel. Leading the agency since 2001, Daniel firmly believes the best path toward success is taking chances—and being prepared for the outcome either way. Known for his decisiveness, he pushes boundaries to find innovative solutions, which in turn leads to new possibilities for clients.
Daniel is responsible for transforming Wunderman into one of the most formidable digital marketing networks in the world, with 15+ companies covering every aspect of relationship marketing, and some of the world's best known brands as clients.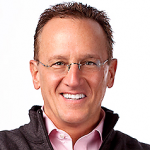 William Manfredi
EVP Global Talent Management
William J. Mandredi is responsible for leading a worldwide Human Resources capability that supports the operation and strategic needs of Wunderman's growing global network. His ability to understand client business needs results in cutting-edge talent management programs that enable the agency to deliver the best talent to our clients and allows their businesses to thrive.
As EVP, Global Talent Management across Young & Rubicam Brands, Bill is responsible for Wunderman's human capital initiatives, which center on empowering our people at every level with the responsibility, knowledge and tools to add strategic value to the business and achieve bottom-line results. He is a member of the Wunderman Leadership Board.