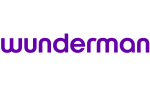 3 Columbus Circle
New York, New York 10019
United States
Phone: (+1) 212-941-3000
Fax: (+1) 212-880-7513
Number of Employees: 6900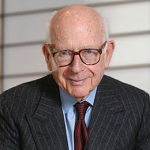 Lester Wunderman
Chairman Emeritus and Founder
Lester Wunderman—consultant, professor, author and photographer—is chairman emeritus and founder of Wunderman. He believes, "If there is a lesson to be learned, it is to not do anything half-heartedly. If you're going to do it at all, give it all you have to give."
Mr. Wunderman is an advertising legend and the pioneering father of direct marketing. The visionary marketing techniques he conceived and perfected over his long and brilliant career transformed the advertising industry and continue to shape the interactive marketplace.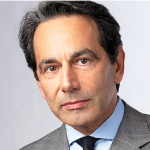 Daniel Morel
Chairman and CEO
"Client-driven" is perhaps the best way to describe Wunderman chairman and CEO Daniel Morel. Leading the agency since 2001, Daniel firmly believes the best path toward success is taking chances—and being prepared for the outcome either way. Known for his decisiveness, he pushes boundaries to find innovative solutions, which in turn leads to new possibilities for clients.
Daniel is responsible for transforming Wunderman into one of the most formidable digital marketing networks in the world, with 15+ companies covering every aspect of relationship marketing, and some of the world's best known brands as clients.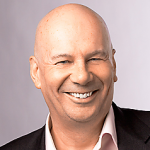 Stewart Pearson
Chief Client Officer
Stewart Pearson believes one thing about business: its purpose is to make and keep a customer. With degrees in statistics and economics specializing in China, Stewart sees that the future of marketing lies in the fortune at the bottom of the pyramid. Expert in consumer insights and behaviors, Stewart serves as Wunderman's chief client officer, responsible for guiding the architecture of the teams that serve many of our global clients, including a lead role in Wunderman's global Nokia business.
An agency veteran who understands the complexities of global business, Stewart has lived and worked in Europe, Asia and the U.S. He joined Wunderman in 2000 as CEO of Wunderman's Europe, Middle East/Africa region based in London, and was responsible for a client roster that included growing business from Ford, IBM, Citibank, Unilever and Xerox, and new business from Philips, Motorola and Lufthansa. From 2004 to 2007, he served as global lead on Microsoft, an account in which he was involved from start, architecting the "Team Microsoft" model and establishing Wunderman's presence in Seattle.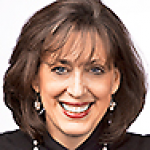 Nancy Maffucci
EVP, Global Communications
An expert communicator with a balance of corporate and agency experience, Nancy Maffucci leads Wunderman's global communications team. She believes communications is instinct, but in the right measure, genius.
Nancy's primary focus is ensuring all agency stakeholders—clients, prospects and employees—receive consistent, actionable communications about Wunderman's strategic imperatives, including the agency's online presence and public relations. In addition, Nancy is responsible for Wunderman's active involvement at the Cannes Lions International Advertising Festival, the annual Wunderman Global Creative Meeting and internal awards program developed in recognition of Lester Wunderman, the acknowledged father of Direct Marketing. In 2008, Nancy was a key member of the team responsible for Wunderman's branding initiative to celebrate the agency's next 50 years.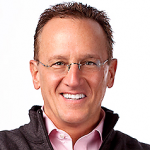 William Manfredi
EVP Global Talent Management
William J. Mandredi is responsible for leading a worldwide Human Resources capability that supports the operation and strategic needs of Wunderman's growing global network. His ability to understand client business needs results in cutting-edge talent management programs that enable the agency to deliver the best talent to our clients and allows their businesses to thrive.
As EVP, Global Talent Management across Young & Rubicam Brands, Bill is responsible for Wunderman's human capital initiatives, which center on empowering our people at every level with the responsibility, knowledge and tools to add strategic value to the business and achieve bottom-line results. He is a member of the Wunderman Leadership Board.