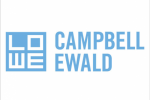 Lowe Campbell Ewald,
Detroit
Follow
Update
2000 Brush Street, Suite 601
Detroit, Michigan 48226
United States
Phone: (+1) (586) 574-3400
Fax: (+1) (586) 393-4657
Holiday Golf Vacation with your Parents
December 14, 2011
Retirees are very lucky people. After years of working, they finally have all the time in the world to do what they want. However, as is often the case, the people they want to be with do not necessarily have the same luxury of time.

This Christmas, why not spoil your parents by taking them on a golf vacation holiday in Arizona? Golf is not considered as a winter sport, but in Arizona you can enjoy sunny clear skies and perfect golfing weather even during winter. The Grand Canyon is fast becoming an affordable, yet luxurious alternative to overseas winter golf destinations.

Retirees will love the laid-back atmosphere in Arizona. The golf resorts in Arizona offer quality accommodation and access to championship golf courses. Canoa Ranch Golf Resort in Green Valley even offers a choice between two golf courses—Canoa Ranch Golf Club and Torres Blancas Golf Club. Golfers of all levels will be thrilled with both courses, which can challenge your skills while giving magnificent views. The golf resort is very conducive for relaxation and family bonding. Take this opportunity to spend time with your elderly parents and take on activities that you will all enjoy.

Golf is a perfect sport for retirees because it keeps their body active in a low-impact manner. Furthermore, it will give you plenty of opportunities to chat and catch up while you play. Arizona also has various attractions that retirees can enjoy on their vacation. They can visit the lakes and go fishing or take a nice stroll through the hiking trails. There are also plenty of museums and shopping districts. The restaurants boast of delectable Arizona cuisine that you should try. It is especially fun to visit during the holidays, because you will surely be charmed with the way Arizona celebrates Christmas.

If you are still looking for a special gift for your parents, you cannot go wrong with giving then a golf vacation in Arizona. Make Canoa Ranch Golf Resort your home during your holiday and enjoy great golf and luxurious amenities. They also offer great deals like vacation packages so you can enjoy your dream golf vacation in Arizona while getting the best value for your money.

Your parents will surely appreciate this sweet gesture, so book your golf vacation today. Christmas is the time for family. And one way of spending a unique and memorable holiday is to spend Christmas in Arizona.