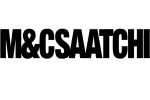 29/F Cambridge House Taikoo Place Quarry Bay
Hong Kong
Hong Kong
Phone: (+852) 2525 2843
Fax: (+852) 2581 4122
Number of Employees: 50
Chris Jaques began his advertising career with D'Arcy and Lowe in London, before deciding that Asia was rapidly becoming the world's most exciting region.
Chris was appointed CEO of Bates Asia in 1993, leading the network to become 'Asia's Agency of The Year' in both 1993 and 1996, before he was persuaded to become Chairman of BBDO Asia Pacific in 1997.
After turning BBDO into one of Asia's most dynamic and creative networks, Chris moved to London as President of Ammirati Puris Lintas Europe, before returning to Asia in 2003 as Chriaman & CEO of Young & Rubicam and Wunderman Asia Pacific.
Chris revitalized the Y&R companies in Asia, and was promoted to become CEO of Y&R North America. However, the combination of Asia's dynamism and M&C Saatchi's entrepreneurial spirit proved impossible to resist.
Chris became CEO of M&C Saatchi Asia in 2007.