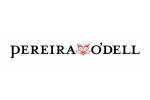 Pereira & O'Dell,
San Francisco
Follow
Update
215 2nd Street, Ste 100
San Francisco, California 94105
United States
Scrabble - "Glamorous Bigfoot" - Pereira & O'Dell
Glamorous Bigfoot
Scrabble
Mattel, Inc.
Pereira & O'Dell
United States
Crazy Combinations
Story
The game of crazy combinations goes unabated in this Apples to Apples® campaign from Pereira & O'Dell. Four :15 second spots titled "Glamorous Bigfoot", "Dangerous Poodles", "Sensitive Pirate" and "Sexy Abraham Lincoln" spark head-tilting hilarity. The campaign, which launched in the US and Canada in late October, has already seen a strong lift in sales for the 2012 holiday.
Apples to Apples is a party game with a simple concept: combine words in hilarious and surprising combinations. Ideal for four to ten players Apples to Apples® involves quick thinking, creativity, strategy and a quirky sense of humor. The "Crazy Combinations" campaign celebrates the unusual pairings that make the game so insanely fun to play.