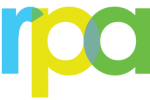 2525 Colorado Avenue
Santa Monica , California 90404
United States
Phone: (+1) (310) 394-4000
Fax: (+1) (310) 633-7485
Creative Development

:

19.0%

Production

:

6.0%

Account Services

:

24.0%

Media

:

31.0%

Marketing, Research & Strategic Planning

:

5.0%

Administration

:

8.0%

Others

:

7.0%
Number of Employees: 500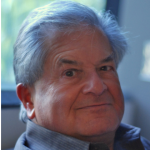 Gerry Rubin
Co-Chair
Phone: (+1) (310) 394-4000
grubin@rpa.com
Central casting would not make him the president of the largest independent advertising agency on the West Coast. He is too genuine. He looks you in the eye. His honest, straightforward, midwestern style would certainly go against what one might expect. He isn't seen, hair slicked back, in a black turtleneck with an Armani suit. He'd drive a Honda even if he hadn't been living, breathing, eating and sleeping Honda for over 20 years. His resumé is the blueprint for a successful advertising career. After graduating from Northwestern University, he began in advertising at Leo Burnett. In 1968, he joined Needham Harper & Steers as Account Executive on S. C. Johnson. As his responsibilities grew, he gained experience on Campbell's soup, Continental Airlines, Armour-Dial, and, ultimately, American Honda. Gerry was elected President of Needham Harper/Los Angeles in 1981. With partner Larry Postaer, he formed Rubin Postaer and Associates in October of 1986. Gerry, with Larry, was honored as Co-Leader of the Year for 1990 by WSAAA, and again recognized with the Lifetime of Leadership award by the LAAAA in 2002.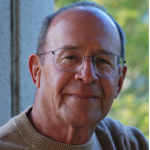 Larry Postaer
Co-Chair
Phone: (+1) (310) 394-4000
lpostaer@rpa.com
Around the agency, he is called "the man." He communicates with a word where most use a sentence. A sentence, where most use a paragraph. He is a champion of the idea, of the word, like few people you will ever meet. He was a creative director at 23. If he ever writes you a note, or an e-mail, you'll learn something about writing they don't teach in schools. As for the specifics, he graduated from the University of Missouri School of Journalism in 1959. His first agency experience was at Stern, Walters & Simmons in Chicago, writing about STP, Sears, Dr. Scholl's and Colgate. Then, in 1976, he moved to Needham Harper & Steers as a senior VP, Group Creative Director to work on McDonald's, Dial soap, Wrigley's gum and Anheuser-Busch. In 1981, Larry was promoted to Executive Vice President, Director of Creative Services, and was asked to join Gerry Rubin in Needham's Los Angeles office. This partnership ultimately led to the founding of an independent RPA in 1986, and to his being elected, with Gerry, as Co-Leader of the Year by the WSAAA in 1990. He and Gerry were honored once more in 2002 by the LAAAA with the Lifetime of Leadership award.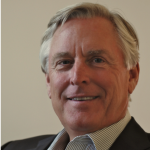 William Hagelstein
President, Chief Executive Officer
Phone: (+1) (310) 394-4000
whagelstein@rpa.com
After graduating from Eastern Michigan University, Bill has spent over 30 years in automotive advertising. He began as an account executive at Kenyon & Eckhardt in Detroit and rose through the ranks at advertising agencies to ultimately serve, in 1988, as Executive Vice President, Managing Director of the Orange County office of Foote, Cone & Belding. Throughout the years, Bill?s skills were honed working with clients like Lincoln-Mercury, Ford, Motorcraft, Autolite, Datsun, Mazda and Men?s Health. His prior experience also included over 11 years at the old RPA Needham Harper Worldwide/Los Angeles where as Senior Vice President, Group Account Director, he ran the Honda and Yokohama Tire Corporation accounts. Bill returned to RPA in 1996, and was elected an EVP with management responsibility on Honda, Acura and WellPoint Health Network, as well as the agency's account planning department, its interactive division, direct and event marketing operation and Orange County agency, Open Minds. He sits on RPA?s of Directors, is active in the World Presidents' Organization, is an EVP with the Los Angeles Music Center Fraternity of Friends and is a past board member of the American Advertising Federation.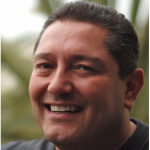 Vince Mancuso
CFO
Phone: (+1) (310) 394-4000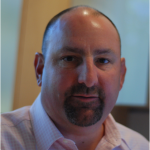 Pete Imwalle
EVP, Chief Operating Officer
Phone: (+1) (310) 633-6565
pimwalle@rpa.com
Pete joined the ranks of RPA in July 1993 to work on the American Honda national account, and was elected a Vice President in December of 1996. Before RPA, Pete worked at Saatchi & Saatchi on Pioneer Electronics, Yamaha and Toyota Motor Sales. In July 1997, Pete shifted his suit duties to a different realm, leveraging his personal interest in computers to become Vice President, General Manager of RPA's interactive division. He was promoted to Senior Vice President in 2004 and currently oversees all interactive accounts, including American Honda, ARCO, ampm, and Pioneer Electronics, functioning as a chief facilitator, bringing the agency's interactive media, creative and programming talent together to create solid and innovative online marketing solutions.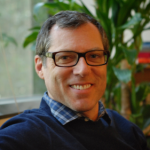 Joe Baratelli
EVP, Chief Creative Officer
Joe has been with Rubin Postaer since the agency was formed in 1986. Over the years Joe has helped create iconic campaigns in several categories.
Joe created Gold Effie Award winning "Too Much Good Stuff" campaign for ampm convenience stores. Over eight years same-store sales rose on average five percent year after year, displacing 7/11 as the number one C-store in the west.
Joe's "Behind the Music" campaign for VH1 was credited with renewing viewership and reviving the network. The spot's revealing peeks into artists Mick Jaggar, Kieth Richards, Pete Townshend, Mariah Carey and others became culturally relevant as Saturday Night Live spoofed the campaign for several weeks.
For the past twenty-five years Joe has for been involved with the marketing of Honda automobiles and has touched virtually all aspects of the account, including the Power of Dreams corporate campaign.
When Joe started working with Honda the line up consisted of three models and had annual total sales of 500,000 cars. Today Honda is scheduled to sell 1.3 million cars, has four top selling models in their category and is on the verge of becoming the number-three automaker in America. Achieving top sales while never resorting to cash-back incentives. Under Joe's guidance work for Honda has been awarded numerously over the years for television, print, outdoor and collateral, as well as interactive and integrated marketing. Including the One Show, Clios, Art Directors Club, Communication Arts, the MiXX awards and J.D. Powers award for Best Automotive website four out of the last five years.
Other brands Joe has helped include Disney, Pioneer Electronics, American Century investments, ARCO Gasoline, NHL's Los Angeles Kings, La-Z-Boy Furniture and Farmers Insurance.
Joe has been recognized as a marketing expert, being asked to appear on CNBC's On the Money, speak at Media Bistro's Social Media Summit and the Yahoo Creative Summit where he was awarded the prestigious Purple Chair award for integrated marketing.
Joe's career started in his native Detroit at Young and Rubicam after graduating with a Bachelor of Fine Arts degree from the College for Creative Studies, which included a year-long stint in Florence Italy where he studied Italian design and the films of Federico Fellini.
In 2000 Joe joined the Directors Guild of America. He has helmed spots for ampm, American Century, ARCO, Honda and Acura. His latest spot for Honda's sponsorship of the NHL combined two of his favorite subjects, hockey and kids.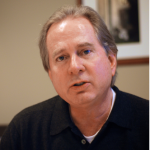 Tom Kirk
EVP, Management Account Director
Phone: (+1) (310) 633-6555
tkirk@rpa.com
Tom is a true veteran of RPA. He joined in 1978 (back then we were the Los Angeles office of Needham Harper Worldwide). During his tenure, Tom has worked with a wide range of clients, such as Charles Schwab & Co., American Century
Investments, Squirt soft drinks, Seiko Instruments, Crocker National Bank,
HomeFed Bank, Millers Outpost, SOYJOY Nutrition Bars, ARCO Products Company, ampm, Pioneer Electronics, The Disney Channel, The Disney Store, Disney Consumer Products, YES! Entertainment, L.A. Kings, Getty Museum and Xerox. Tom currently oversees La-Z-Boy, California Tobacco Control Program, Farmers Insurance, Intuit, Mandalay Bay Resorts and Casino and MGM Resorts International. Tom was promoted to Senior Vice President in 1989 and in 1992 to Executive Vice President, Management Account Director, and was elected to RPA's Board of Management.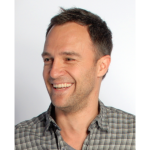 Mike Margolin
SVP, Director of Audience Strategy
since January 2014
Mike leads media and marketing connections strategy at RPA. After an early career in database marketing in the '90s Mike started RPA's search marketing, platform-based buying and digital analytics practices in the '00s. He now leads a group of media planners and platform/channel experts to creatively develop strategies for connecting Agency clients with key audiences across screens of all sizes, from televisions to smartphones. He and his team work closely with each agency client to develop a customized communication architecture to maximize the value of their media investments via purchased, earned and owned channels.
With a focus on creatively applying data insights to client media strategies, Mike maintains close relationships with best-in-class technology partners. He has participated on advisory councils for Google, Adobe, Yahoo, MSN and others. In his free time Mike teaches the class, Advertising in the Digital Age at UCLA Extension and also advises several new, innovative ad tech startups.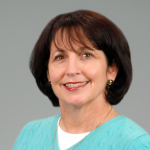 Cathleen Campe
SVP, Director of Media Investment
Phone: (+1) (310) 633-6480
ccampe@rpa.com
Born in Detroit and raised in San Francisco, Cathleen cut her management teeth at an early age in her role as the oldest of seven siblings. Having successfully negotiated many a family crisis, she moved on to college, graduated from Loyola Marymount University in 1977, and began her advertising career at Wells Rich Greene in Los Angeles and Chicago. She was practically a lifer at J. Walter Thompson spending a total of 15 years managing and buying in the Regional Spot Broadcast operation in Los Angeles and San Francisco and claims to have been rescued by RPA in 1996. Cathleen currently oversees all activities of RPA's spot buying group across seven regional offices. Her buying experience includes American Honda, Ford, California State Lottery, Charter Health Systems, Kellogg's, Vons supermarkets, Chevron gasoline, Twentieth Century Fox, Warner-Lambert Pharmaceuticals, Burger King and Midas Mufflers.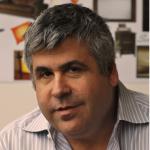 David Berne
SVP, Director of Strategic Planning
As RPA's director of strategic planning, Berne oversees one of the largest account planning departments on the West Coast. He counts a number of automotive accounts among his major accomplishments at RPA. While working for Ford Dealer Advertising Associations across the United States, he learned the importance of building short-term business while building brands, helping Ford surpass Chevy to become the best-selling trucks in Texas by repositioning them toward the personal-use market. Berne began his RPA career working on Honda, eventually becoming lead planner on Acura as well. During his 12-year tenure, Honda's market share has nearly doubled in the U.S.
In addition to working on the automotive sector, Berne has developed successful brand positions and national advertising campaigns for clients such as Farmers
Insurance, La-Z-Boy and Mandalay Bay. His experience includes travel and leisure, financial services, entertainment, CSR and more. For this expansive portfolio, Berne is a two-time winner of the Jay Chiat Award for Excellence in Strategic Planning.
A Detroit native, Berne began his career producing TV commercials. He shifted to account planning after earning a philosophy degree from Boston University.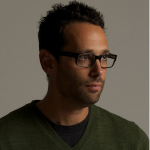 Jason Sperling
SVP, Executive Creative Director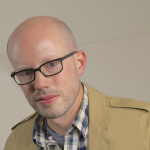 Tim Leake
SVP, Director of Growth & Innovation
tleake@rpa.com
since February 2014
As SVP, Director of Growth & Innovation, Tim Leake leads business development at RPA and plays a key role in innovating growth strategies for the agency's clients to succeed as marketers in the digital world. For over 18 years, Tim has leveraged creativity to solve business problems and facilitate digital transformation for global brands. Tim joined RPA from Hyper Island, where he worked as an innovation and creative consultant, as well as Master Class Speaker, to help brands including Target, General Mills, Ikea and Wal-Mart transform their business and worldview in order to thrive in today's constantly changing digital world. Before joining Hyper Island he spent seven years at Saatchi & Saatchi NY, most recently as Creative Director and Director of Creative Innovation, where he honed his passion for continuous creative improvement and collaboration. He got his start in the industry at TBWA/Chiat/Day in Los Angeles, as a copywriter working on world-famous efforts like the Energizer Bunny and Taco Bell Chihuahua campaigns. A frequent speaker at digital advertising conferences and events including SXSW, Tim also created and launched the industry-renowned "book written in an hour" project at the 2012 Cannes Lions International Festival of Creativity. He's just launched a new iPhone app, HeyDream, and is currently finishing a book based on his popular workshop that applies the rules of Improv Theater to marketing.
Pat Mendelson
SVP, Group Creative Director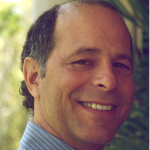 Gary Paticoff
SVP, Executive Producer, Content
Gary started
his career in advertising at Needham Harper and Steers/West in 1979 as the
in-house Assistant Film Editor. Gary's first production was the 1980 Honda
Civic spot "Goldfish" which demonstrated the increased interior space of the
new model by filling the previous model with water and pumping it into the new
one. Witnessing the car fall through the stage floor convinced him producing
was what he wanted to do. Over the next 32 years along with the evolution of
the agency to RPA Gary rose through the ranks of production to become the
current Executive Producer. His responsibilities include managing the Talent
Affairs group for the licensing of music and celebrity talent, overseeing the
staff and freelance producers, training the assistants and creating content for
all interactive projects. Gary has produced significant award winning work for
every client RPA has had since 1982.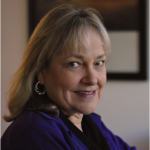 Lark Baskerville
SVP, Director of Human Resources
Phone: (+1) (310) 633-6086
lbaskerville@rpa.com
Lark is a native Angeleno who, like many, was bitten by the entertainment bug in her early years. High points include a stint as a part-time assistant for Sonny and Cher and an Equity-waiver role as a pregnant singing nun. The theater's loss was human resources' gain. Lark joined RPA in 1989 as Director of Human Resources. She was promoted to Vice President eight months later and, in 1993, was elected to the Agency's Board of Management. Lark's 18 years in the field of human resources has included stints managing corporate employee benefits for communications conglomerate MCA, Inc., and administrating human resources for Lorimar Productions. Lark holds a degree in journalism and speech communication from California State University, Northridge. She co-founded the L.A. Human Resources Advertising Professionals Association. She's also "mother" to Watson and Sherlock, the proud recipients of three top dog obedience awards.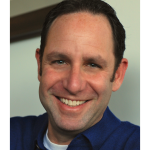 Brett Bender
SVP, Management Account Director
Phone: (+1) 310-394-4000
since January 2014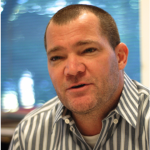 Kirt Danner
SVP, Group Account Director
Phone: (+1) (310) 633-6365
kdanner@rpa.com
After graduating from the University of Southern California Journalism School in 1987, Kirt worked in the advertising agency business for 8 years, first with Grey and later Kresser Craig Advertising (both in Los Angeles). He gained valuable experience working with such clients as Albertsons, K-Swiss, Clothestime and Ceasar's Palace. He then moved client side, as Director of Advertising for ARCO Products Company. While there his accomplishments included repositioning and revitalizing the ARCO and ampm brands with differential marketing programs resulting in an annual 9% sales lift during his tenure. Prior to joining RPA in 2003, Kirt worked as a private consultant helping clients grow brands with innovative marketing solutions. Kirt was born in Tyler, Texas, grew up in Portland, Oregon and is married with three children.