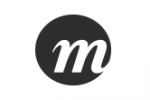 Momentum Worldwide,
New York
Follow
Update
250 Hudson Street 2nd Floor
New York, New York 10013
United States
Phone: (+1) 646-638-5400
Fax: (+1) 646-638-5401
Number of Employees: 1800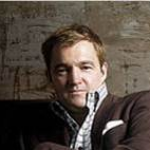 Chris Weil
Chairman & CEO
Phone: (+1) 212-367-4500
Chris Weil knows that today, it's not about what brands say; it's what they do that matters.
And because everything a brand does comes together to create a total brand experience, he and his team at Momentum Worldwide have built the world's first, most-awarded and largest Total Brand Experience Agency.
Under Chris's leadership, Momentum's creative thinking has yielded double-digit growth, year-over-year, and has evolved into a global ideas powerhouse with offices in 30+ countries. He coined the term Phygital™ — describing the inseparable connections between the physical and the digital worlds — and he leads Momentum in building authentic experiences for global brands across both.
In January 2001, Chris became regional director for Momentum Europe, Middle East and Africa and relocated to London; in this role, he vastly improved the success of its 33-office European network and spearheaded the aggressive growth of pan-regional clients including Nestlé, Coca-Cola and American Express. He served as president of Momentum New York from 1998 to 2001, where he led the American Express global account team and created new entertainment, sports and experiential marketing programs for the brand. He is also a two-time recipient of Sports Business Journal's "Forty under 40" award.
In 2003, he was appointed CEO of Momentum Worldwide and earned a seat on the McCann Worldgroup Board of Directors. Under his watch, Momentum has received significant industry honors including multiple Agency of the Year honors concurrently across 10 countries.
Dedicated to transforming industry dynamics, in 2012 Chris became the first non-traditional advertising agency executive and the youngest elected chairman of the American Association of Advertising Agencies (4A's). He currently sits on the board of private equity firm Falconhead Capital.
Chris and his family give to the art community across New York and New Orleans, including active support of the Ogden Museum for Southern Art in New Orleans. He lives in those two cities with his wife and two daughters.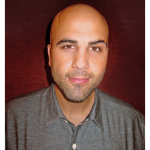 Omid Farhang
Chief Creative Officer, NA
Phone: (+1) 646-638-5400
NEW YORK
Omid spent five years at Crispin Porter + Bogusky (CP+B) as a Copywriter and VP Group Creative Director, working for clients including Microsoft, Volkswagen and Truth. In 2008, he helped create the award-winning Burger King campaign 'Whopper Freakout'. In 2010 he led the baby carrots campaign 'Eat Em Like Junk Food' for client Bolthouse Farms, which converted a $1 million integrated production budget into a billion earned media impressions worldwide. In 2011 he re-located to London to help launch CP+B's new European headquarters, and lead the global account for the chocolate brand Milka (Kraft Foods Inc.).
Prior to joining Momentum, Omid spent two years as a Creative Executive at Creative Artists Agency (CAA), building entertainment marketing properties across a client portfolio including General Motors, Coca Cola, QVC and Diageo.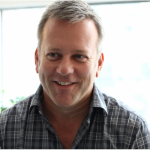 Kevin McNulty
President, International Markets
Phone: (+1) 212-367-4500
Kevin McNulty leads international markets and global accounts for Momentum Worldwide, the world's foremost co-creation agency with a prominent presence around the globe. Momentum partners the world's best brands with the brightest talents -- across Events, Sponsorship, Promotion, Strategy, Advertising, Shopper Marketing, Music, Entertainment, Social Media, Content, Design and beyond – to create experiences for marketers including American Express, Coca-Cola, Procter and Gamble, Microsoft, Nestle and William Grant & Sons.
His role places McNulty – a member of the Momentum team since 1995 – at the forefront of the agency's business growth, product, strategy, development and marketing across EMEA, Asia-Pacific and Latin America. Kevin's duties as President, International allow him to lead the agency's strategic positioning, new business and global accounts, as well as apply a keen focus on commercial growth and client services in our domestic and international regions.
Throughout his time with Momentum, Kevin has been a leader within the company in multiple capacities, including Head of Global Accounts, Managing Director of San Francisco, Regional Director for APAC and EMEA, CMO and the agency's primary Olympic expert.
One of the original purveyors of "experiential branding," Kevin formed ad:vent in 1992, which was subsequently acquired by McCann-Erickson and folded into Momentum in 1996. Kevin started his career at J. Walter Thompson, working in the Los Angeles and New York offices.
When Kevin – a native San Franciscan – isn't working with his Momentum colleagues around the world, he is at home in New York with his wife and three young sons.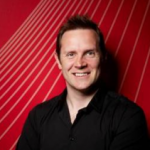 A marketing professional for the past 18 years, Luke began his agency career a New Business Director for network agency Euro RSCG twice seeing the shop win Marketing Week's Agency of the year and picking up wins like Microsoft, Diageo and PepsiCo assignments across 40 countries.
In 2003 Luke joined Momentum as Marketing Director helping the agency grow it's profile and new business performance nationally and internationally with wins like Bacardi, BMW MINI, Kraft and Intel.
2006 saw Luke become a Partner of leading global independent agency Iris Worldwide. With 14 offices globally. He led the global new business, PR and marketing of the agency culminating with international account wins like Hertz, Volkswagen, Shell, and ING. This period also saw the agency twice voted UK agency of the Year, APAC Agency of the Year and Sunday Times Top 10 places to work.
A call from Virgin proved too good to pass up and Luke moved client side as Partnership Director for Virgin helping Sir Richard Branson and the team raise £40m in 6 months to launch Virgin Racing team and build the brand in the competitive world of F1.

Luke rejoined Momentum in 2010 as a member of its European Board and was promoted to the global role of Chief Growth officer in 2011 and to the global board as CMO in 2013. Recent agency wins include Diageo, US Postal Service, Unilever, GoDaddy, United Airlines and Porsche.
He sits on the 4A's New Business Committee, is an IPG business mentor and is also an international industry speaker on topics like Sport, Shopper and agency Growth strategies.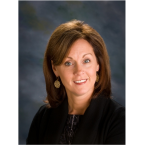 As Regional Director for Momentum, Donnalyn is charged with overseeing the agency's North American regional offices, people, and client portfolios.
Over the past 17 years with Momentum, she has been privileged to work with many of the company's multi-national, blue chip clients and has worked across a broad range of disciplines.
She has a proven track record of solid performance in the areas of profitable P&L management, team leadership, strategic thinking, long-term client relationship building, and new business development.
A strong proponent of the agency's "Be One" operating principle, Donnalyn uses strong interpersonal and leadership skills to build effective and collaborative cross-functional teams across several geographic boundaries.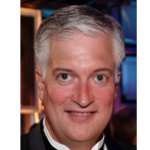 Bill Burnes
SVP. Director Growth & Development- North America
Phone: (+1) 314-646-6236
bill.burnes@momentumww.com
RICHMOND HEIGHTS,
ROLE AT MOMENTUM
Bill leads the agency's outreach and onboarding of clients across all of Momentum's North American offices, helping new and existing clients solve business and marketing challenges.
YEARS OF EXPERIENCE
With 30 years of industry experience, Bill has helped launch some of the industry's most enduring products and promotional programs: breakfast, salads and the Monopoly game (now in its 28th year) at McDonald's; Budweiser's multi-award winning Bud Bowl; SeaWorld's "Discovery Cove" theme park, plus advertising and promotional programs for American Airlines in the crucial days just after 9/11. More recently, he has played a lead role in helping Momentum's new and existing clients solve their marketing challenges by laying the groundwork and facilitating their onboarding process within our various agency disciplines.
CLIENT EXPERIENCE
His account leadership experience includes traditional advertising as well as national adult and kids' promotions for McDonald's, including the full development of over a dozen Happy Meals. He has also led consumer promotion and shopper marketing teams for Budweiser, Bud Light and Michelob. He also helped launch over 25 new products for Anheuser-Busch. Bill's account leadership also helped grow SeaWorld's 11 theme parks and stabilize American Airlines. His teams also provided fresh thinking for consumer promotion and experiential work for Hostess. Bill now leads our agency's growth and development efforts.
EDUCATION
BS, BA, Marketing – St. Louis University,
AWARDS/HONORS
His team's work for Anheuser-Busch's Bud Bowl won recognition from the Reggies, as did their work for American Airlines, "We Know Why You Fly."
He is a member of AAAA and serves on their New Business subcommittee.
In addition to his many other Momentum duties, Bill was honored to provide business leadership for our pro-bono client Variety – the Children's Charity, for many years.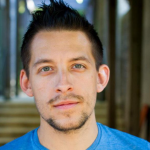 At Momentum we find excitement in co-creating compelling, effective brand experiences for clients, and in his role at the agency Graham Nolan's responsibility is to make the Momentum brand just as engaging for a variety of audiences. His NY-based role – reporting to EVP/ Regional Director, NA Regional Donnalyn Smith – is a new one for the agency's NA operations, in which he collaborates across all offices and the larger network to help manage and improve external and internal communications. His responsibilities include: corporate public relations leadership; industry organization and event presence; content generation and publishing to represent brand Momentum; augmentation of internal comms resources and processes; supporting awards submissions; running the NA social media presence; reputation crisis management; and beyond. Basically, Graham helps make sure that the story of Momentum is a positive one across all audiences, including the press, existing clients, prospective clients, our own employees and the industry at large.
Joining from 10+ years at media agency Starcom USA, he has extensive experience shaping and defining agency brands. He worked primarily in Starcom's Chicago headquarters and more recently their Los Angeles and New York offices to help the agency win accolades including multiple Agency of the Year victories from Advertising Age and Media magazine. He also built contacts across business press, marketing trades and industry organizations. Internally, he also helped lead the roll-out of the agency's brand proposition and directed agency-wide meetings and discussion forums.
He also worked beyond his day-to-day on cultural initiatives including a diversity council, an idea grant program and pro bono work.
A 2001 Ohio University graduate majoring in advertising management, Graham lived in Chicago for nine years at the start of his career, which also included time at Leo Burnett. He moved to New York on July 4 of last year, and is jumping into the stand-up comedy scene following performances with the Second City conservatory in Chicago. Beyond that, he's trying to find a volleyball league and the city's best karaoke bars.