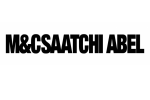 M&C Saatchi Abel,
Cape Town
Cape Town 4th Floor The Hudson 30 Hudson Street De Waterkant Cape Town 8001 Johannesburg Block D, Unit 1 152 Ann Crescent Sandton Gauteng 2196
Cape Town
South Africa
Phone: 021 421 1024
Fax: 021 418 5680
Country Phone Code: 27
CREATIVES BREAK THE MOULD TO WIN PR AWARD
September 26, 2011
Using some of the leading creative minds in the industry in an innovative integrated agency model, M&C Saatchi Abel won the first gold Loerie award for a PR Communications Campaign at the 2011 Loerie Awards held in Cape Town mid September.
Walking away with the only gold award in the PR category – introduced for this first time this year - for its 'Fire The Chef' campaign to relaunch the Mr Delivery brand and service offering, the accolade is a significant achievement for the agency's young PR division.
M&C Saatchi Abel broke the mould by utilising the creative power of a team more accustomed to big budget advertising to design the brave campaign centred on firing the 'out of shape' Mr Delivery logo chef. The daring low budget campaign was designed to communicate how the brand was changing for the better. Incorporating traditional PR, direct marketing, social media and celebrity endorsement, the campaign struck up conversation with customers, engaged the public and contributed a significant increase in sales for the brand.
PR Managing Partner, Alison van den Heever, believes that the robust, integrated approach taken by the agency was key to the resounding success of the campaign. "This is the first time a brand has ever 'fired' its own logo. This itself was a very bold undertaking but, the fun creative idea contributed to the talkability - and great effectiveness - of the campaign".
"The agency's culture of leveraging expertise across all disciplines meant that creative, strategy and PR teams were involved upfront when conceptualising 'Fire The Chef'. This ensured that the idea and its implementation would have genuine impact and relevance to consumers, while positively re-shaping the brand's image," said van Den Heever.
Executive Creative Director, Gordon Ray said, "We see ourselves as a Strategic Marketing & Communications consultancy - that just happens to make ads. The way we work is different and the way we approach problems is different. Being a smaller agency we focus on the needs of the client by drawing on all the resources at our disposal, including the immense creative talent within the agency."
"Full service communications consultancies that offer integrated PR campaigns are likely to deliver better results. Creative input is invaluable to our PR campaigns, giving us a totally different perspective of what is possible, as is evident from the work done on the Mr Delivery campaign," adds Van den Heever. The gold Loerie win marks a highly successful 19 months in business for M&C Saatchi Abel. Van den Heever and her team have won six retainer clients in 2011 alone, and have grown to a complement of six permanent staff members in recent months.
-Ends-
M&C Saatchi Abel Contact:
amy.abrahams@mcsaatchiabel.co.za
021 421 1024
NEW MR DELIVERY CAMPAIGNS FOR BETTER SERVICE DELIVERY
May 20, 2011
To showcase their commitment to delivering faster and hotter than ever, Mr Delivery today unveiled their new manifesto, pledging better service delivery, to the public at the Jan van Riebeeck High School voting station in Gardens, Cape Town where they handed out pizza to voters' queuing outside.
Armed with posters, placards, an election manifesto and pizzas from one of their contracted restaurants, Directors David Chait and Alon Rom along with a team of campaigners pledged to deliver, as promised, faster and hotter than ever.
Playing the part of the consummate politician, Chait said, "We at Mr Delivery promise better service delivery for all and the municipal elections are a great opportunity for Mr Delivery to unveil its manifesto to improve its services to the public in a light hearted manner."
The Mr Delivery Party showcased at the event is an interactive social media competition where people stand a chance to win a party for themselves and 9 friends at a cost of R10 000 sponsored by Mr Delivery. To enter the competition, go to http://www.facebook.com/MrDeliverySA.
Under the guidance of entrepreneurial duo Chait and Rom, key positive changes have taken place to improve the core service of delivering hot food to its loyal customers. These changes bring with them many improvements, both in business strategy and service delivery, setting the pace for a faster, more evolved and more efficient Mr Delivery.
A key part of the campaign included the very public 'firing' of the long time chef in the company's logo to herald the change in ownership and the focus on customer service delivery. Mr Delivery is now using new Acutemp disc technology to ensure hotter deliveries.
"We are going to really engage with our customers and add more value and services. Customers can look forward to some new exciting initiatives and rewards in 2011 as well as a new look for the brand," saysRom.
Mr Delivery is looking to expand its service offering beyond food delivery and offer the ultimate experience in bringing the last mile to your door.
Chait, previous owner of Vida e Caffe and Rikkis Taxis, explains that today's fun event at the polling station was to ensure these changes are effectively communicated to customers and the public.
"There are exciting times ahead for Mr Delivery as we usher in a new era of change to meet the needs of our customers. We are introducing innovation and fresh new ideas to deliver the best possible service to the public", said Chait.
The election campaign is part of the brand's ongoing marketing exercise to make people aware of Mr Delivery's commitment to great service delivery and to maintain their position as the largest home delivery service inSouth Africa.
From their humble beginnings in Sea Point,Cape Townin 1992, Mr Delivery pioneered and revolutionised the restaurant food delivery service and currently makes between 80 000 and 100 000 deliveries monthly in 48 locations acrossSouth Africa. Mr Delivery has grown to deliver food from over 1 600 individual restaurants to more than 1.2 million loyal customers.
-Ends-
Issued by: Alison van den Heever
M&C Saatchi Abel (Managing Partner PR)
Contact: 021 421 1024 or 082 760 9691
On behalf of: Mr Delivery
Contact: David Chait (Mr Delivery Director)
082 427 0391
Alon Rom (Mr Delivery Director)
082 466 6778